You have done the research and know what stalls you are going to purchase for your barn.
Now you are wondering if you should install them or find a reputable contractor to do it for you?  Here are some ideas and tips on working with a contractor, from over 30 years of working with stall customers at RAMM. 
First, be sure to purchase your stalls as soon as you can. Good planning on your part will help to make your project smoother.  Waiting until horses are ready to come to your barn can turn into a big disappointment when lead times for delivery could be twelve weeks or longer than you expected.  Preplan as much as you can and allow ample time for delivery and installation. 
If you are planning on having a contractor build your stalls, there are many things to consider.  Again, preplanning will be key to your project.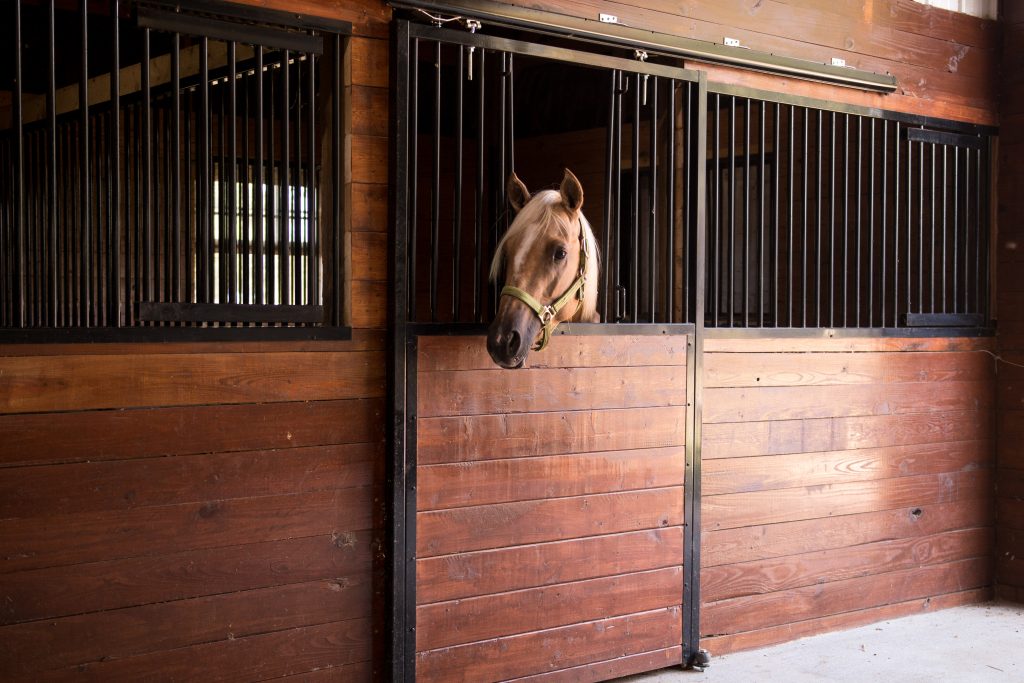 Choosing a Contractor
Whether your contractor is doing a new barn build for you or if you are hiring them to just build your stalls, be sure you first find out if the company is reputable.  Ask for references and speak to the barn or stall owners to see how they liked what the contractor did at their farm.  A good rule of thumb is to interview at least three companies to compare and get some initial information.  Make sure they are certified and check licenses, complaints, and litigation history.  The internet is a good place to see what other customers have said and you can also check reviews.  Your time spent researching this information will be extremely important for finding a qualified contractor.  
Be sure the contractor of your choice has built stalls before.  If not, just like anyone else, it will be a learning experience for them and could end in disappointment for you.  In order to keep the project moving forward, find an experienced person that understands the components and function of your stalls.  
Deviating from any instructions can lead to a stall not working properly.  Be sure to understand the instructions yourself and what the stall should look like as the build moves along.  If you see your contractor skipping steps or you see extra parts, question how the build is being done.  Extra uninstalled components will be a sign that your contractor deviated from the installation instructions. Before the build continues, your contractor is welcome to call RAMM (better yet, be on the phone with them if possible), and we will help them before they continue.  Also, know that your account manager based your order on the layout that you discussed with them. 
If any changes are made during the installation that was not discussed, it can lead to needing more components or hardware.  Keep this in mind before making changes after the purchase of your stalls.  Lead times may push back your build so having a solid plan and sticking to it is very important. This will also save you additional costs for "changed orders" not accounted for with the initial estimate from your contractor.  Changed orders can not only add significant costs but can also greatly lengthen the time for the completion of your project.
Even though the contractors being hired are well qualified, like anything else, their work must be inspected to ensure they are completing the job to the specifications in our instructions.  Just know if the installation is not adding up and not looking right, you will need to speak to them about their installation.  Most importantly, you need to have an installation that is well done by your contractor. 
With our vast experience of stall construction and function, we have engineered all of our stalls to perform properly and to be long-lasting.  If you have any doubts about your stall project, please speak to us and have an open mind to our suggestions for your contractor. 
We have carried stalls for years and have worked with many contractors.  We look forward to seeing your finished stalls and hearing how well they work with your horses.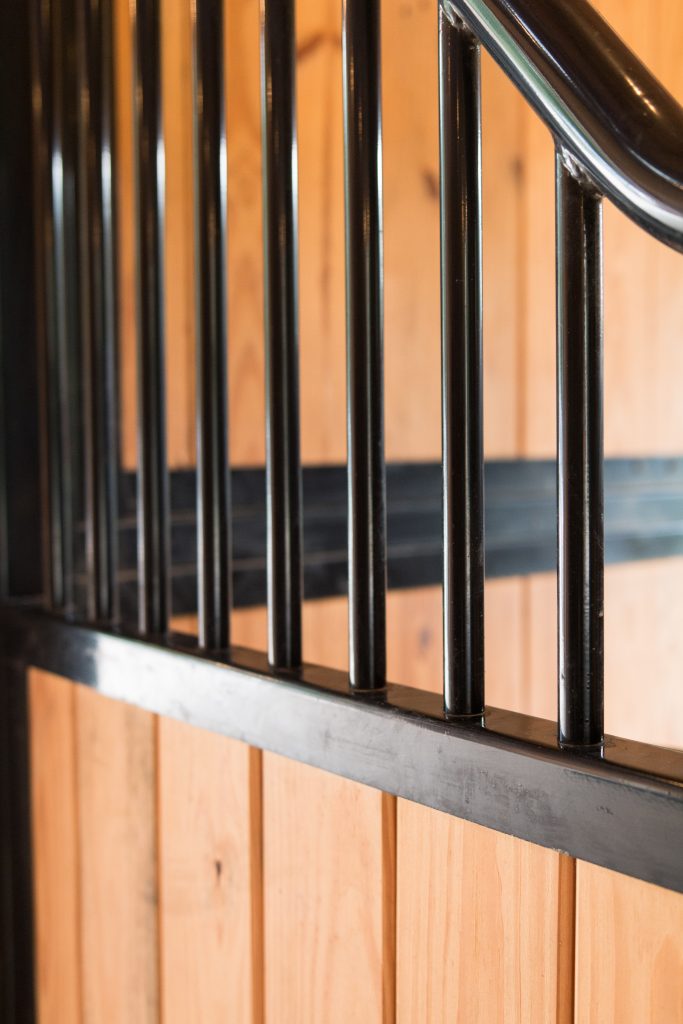 Additional Tips for the Self Builder
If you feel comfortable installing yourself, read all the instructions at the time of your purchase. Be sure to ask any questions you may have with a RAMM representative.  Even though that may seem early, it's not a bad idea to review your instructions a few times before beginning to build.  
Review your wood cut list and be sure to order the recommended sizes and proper amount of lumber needed. Lumber typically has a 5% defect ratio so you will want to add an additional 5% to your order to compensate for warped, crowned, or bowed boards. We always recommend using tongue and groove boards as they are much stronger than lumber that does not lock together once in place. 
Be sure to have 2-3 treated boards for the bottom of each of your stalls to withstand dampness.  Also, be sure to review the tools needed for the installation and have them on hand.  If you run into any questions along the way, our experts are available M-F, 8:30 am -6:00 pm and Saturdays 9:00 am -12:00 pm EST.  If you have any other requests, please be sure to speak to your account manager before you begin.  
Love this blog? We think you will like Everything You Need to Know About Horse Stalls