Purchasing a RAMM fence system for your horses is the beginning of getting your project started.
And finding the right fence installer to build it for you, (if you choose to not install it yourself), can be the most important part of completing a long-lasting fence system.  With a few pointers, you will be able to choose the best person to install your RAMM Flex Fence®.  
First, it is helpful to know what kind of an installer you are looking for. Let's look at some examples of fencers.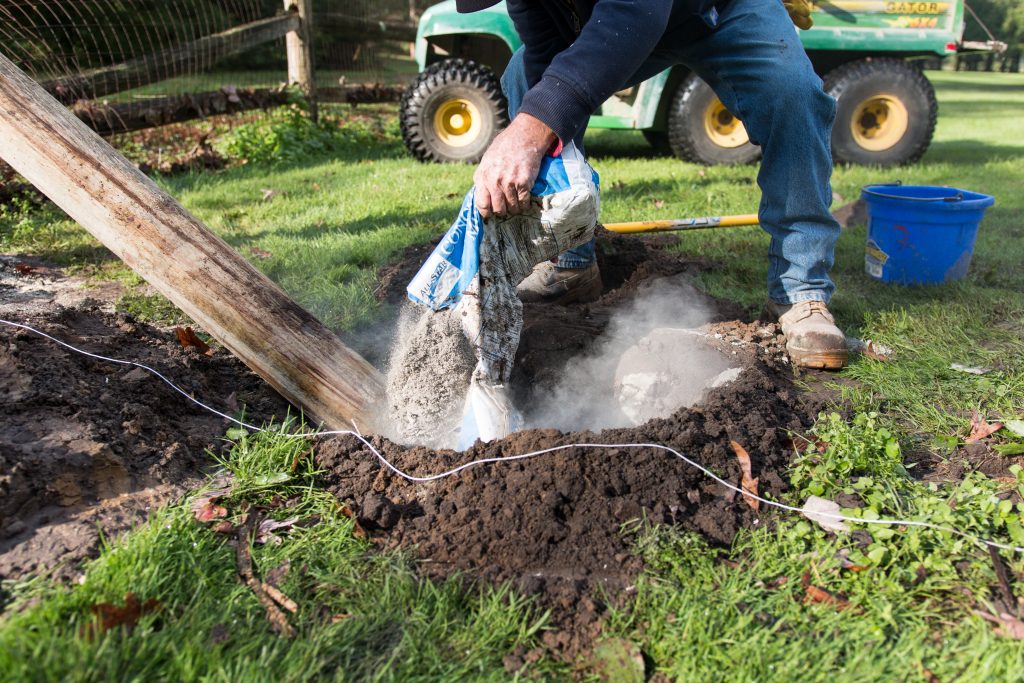 A handy person that helps around the farm. 
This may be someone you have found to help you with your work and minor repairs. Has never worked with a high tensile fence. 
A Fencer that installs board or post and rail
Most often, this fence installer will have the equipment to auger posts into the ground,  tamp posts, and nail rails to the posts.  Again this person does not know how to install a high tensile fence. 
*A certified or qualified fencer that understands and has experience with a Polymer High tensile fence system, high tensile and or is willing to put your fencing in per manufacturer's instructions.  
This person* should be able to look over your layout and explain to you the steps that they will do to install your fence.  They should also have references that you can refer to as well as testimonials from their customers.  They should review the manufacturer's instructions with you if you ask and answer any questions you have.  
In your search it is best to find a person or crew that is genuinely interested, experienced and wants to follow the recommended instructions.  The leg work you put into this will be an important key in having a long-lasting installation.  
Talk to people that you know to get a good referral. But if you do not have sources for references, you can make calls to local fence companies as well as contractors to ask who would be able to install for you.  Always be sure to find out as much information that you can about the company before you decide to contract with them.   Find out what systems they install and how long their wait list is for a start date.  
Do ask to see some of the finished jobs that they have installed in your area. Or ask for photos and see if you can call to get a reference from the fence/farm owner.  
Be sure before you start that you are completely satisfied with the company and all of your questions are answered.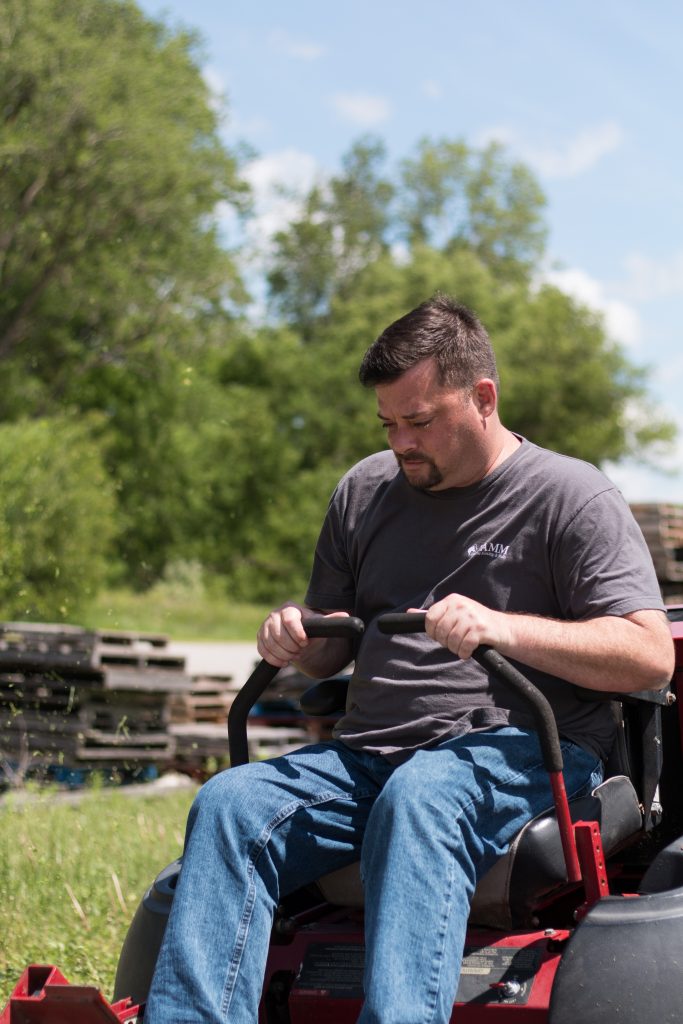 Preparation before your fence installer arrives
Clear all fence lines and leave 30' of clearance around your proposed paddock.  Clear all lines of brush, trees or tall grass.  Be sure to call DIG prior to your installer arriving to mark any underground lines.  
Read all manufacturer instructions prior to installation and ask a RAMM representative to explain anything that is not clear to you. 

Be sure to have posts that are pressure-treated rounds and that they meet the instructions specifications.  If your installer is supplying posts, ask what size they are and if they are pressure-treated pine round posts. The proper post sizes are listed in our Flex Manufactures Installation manual so you can check what you are getting. 
*When you start the installation, be sure you are set on your layout.  Any changes you make will/can change the price of your installation.  Additionally, extra hardware or fencing may be needed which will/can cause delays. *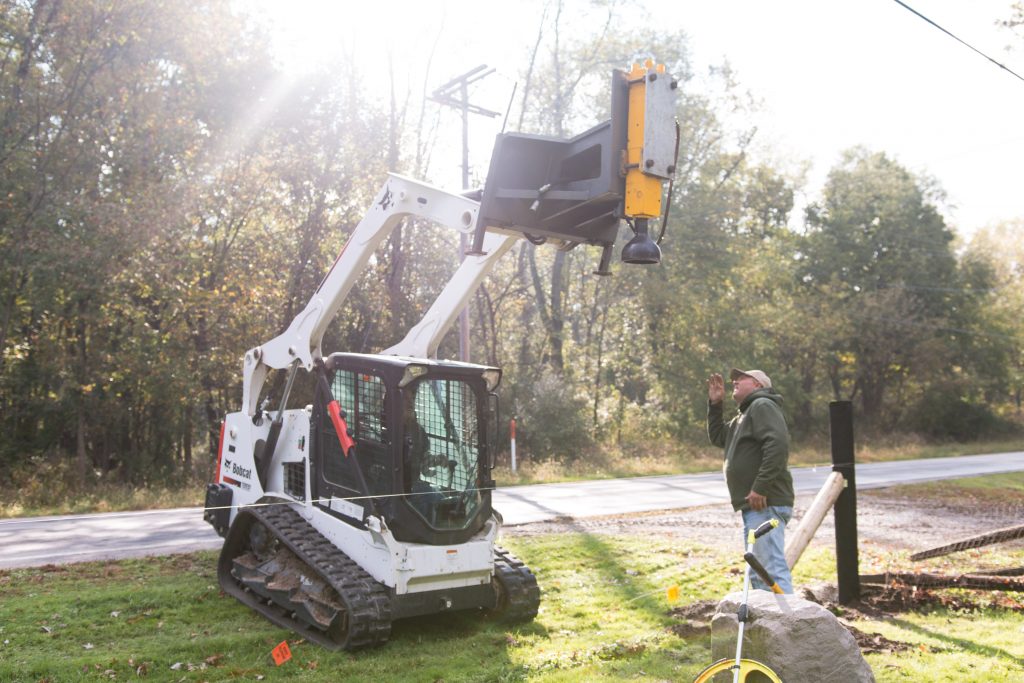 Things to review with the fence installer of your choice:
Rail spacing and post height

How far off the ground will your bottom rail be as well as how tall will your top rail be. (Remember, it is best to have no more than 9-11"'s between your rails for average size horses. Ponies and minis need to be closer).  

What are the measurements that your electric fence will be installed on your posts? 

Will your posts be augered or driven into the ground? (driven posts are a stronger post in the ground, however, if posts are augered, do they tamp them tightly?)

Once the installer starts, will they remain on your job until it's done?

What happens if there is inclement weather during the job? Do they stay or come back to finish?

Is there an unseen rock or root clause? Meaning, if the fencer runs into rock or root under the ground, what is the additional charge? 

Does the installer have an available phone number that you can reach him at all times if needed?

What is the payment method?  Be sure to discuss this prior to starting. 

Do you have the option to walk the fence lines prior to the final payment and will they make any needed changes at that time?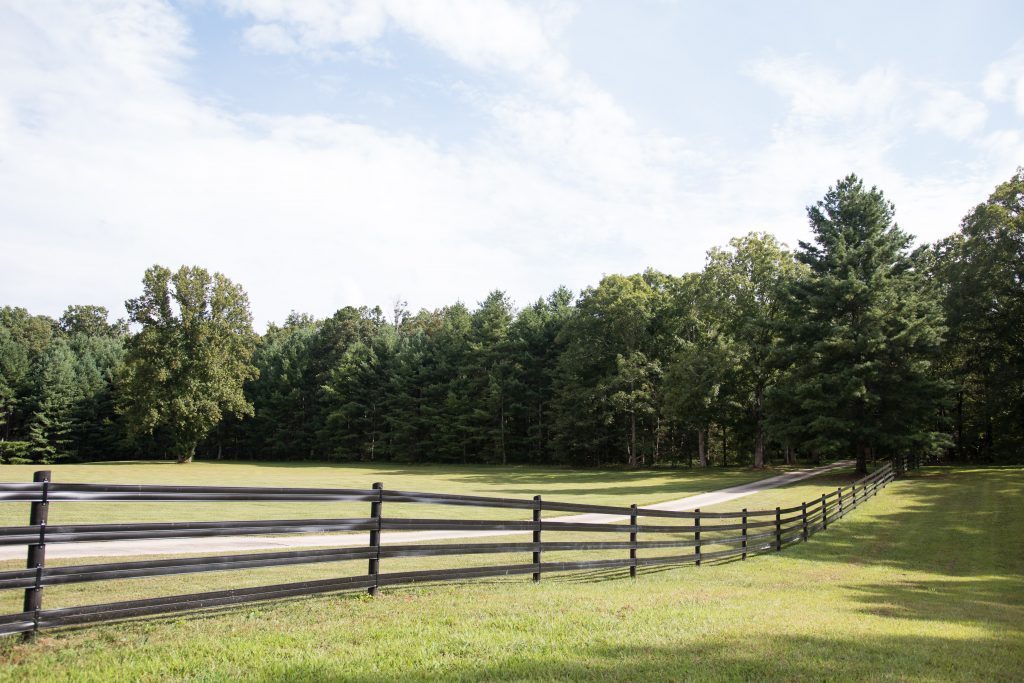 During the installation, be sure to watch the key construction of your fencing. Bracing and concrete on all corners, ends, and any posts out of a straight line are key with a tensioned fence.  Be sure posts and braces are in the ground at the appropriate depths in your area.  Also if you have inclines and declines be sure appropriate posts are concreted as in our instruction manual explains. 
Watch to be sure line posts are straight in the ground and going down the line.  
As fencing is installed, watch for the proper installation of hardware as shown in our manual.  If at any time you see errors, ask to talk to your installer before they continue.  It is better to correct an error at the time you see it.  
Once your fence is completed, do a full walk inspection of all fence lines and check the tension of the fence and the operation of your gates.  Your area should be cleared of any post tops, concrete bags or debris from the installation before the installer leaves.  
Many fence installers can easily install RAMM Flex fencing by simply following our instructions.  If your installer is new to Flex, we are happy to talk to them and answer any and all questions.  Flex is not difficult to install, however, there is labor involved and by following our simple steps, you will have a fence that can last a lifetime.  
Love this blog? We think you will like RAMM Flex Fence® Round Pen