Many former racehorses go on to have successful second careers.
As the horse racing season comes to an end at many tracks, you may notice some ads for off-the-track Thoroughbreds. Abbreviated as OTTB, these horses retire from racing for a number of reasons. They may have been too slow and not interested in running or sustained an injury that has ended their career. Many are also simply too old to race. Once they leave the track, they then begin their second careers.
A lot of horse folks are quick to judge OTTBs one way or the other. Most either love them or want nothing to do with one. One thing is for sure… you can't deny that they're incredible athletics with many doing well in jumping, eventing, dressage, and even western events. Before you stereotype them, check out these convincing reasons why they're great horses for lots of riders.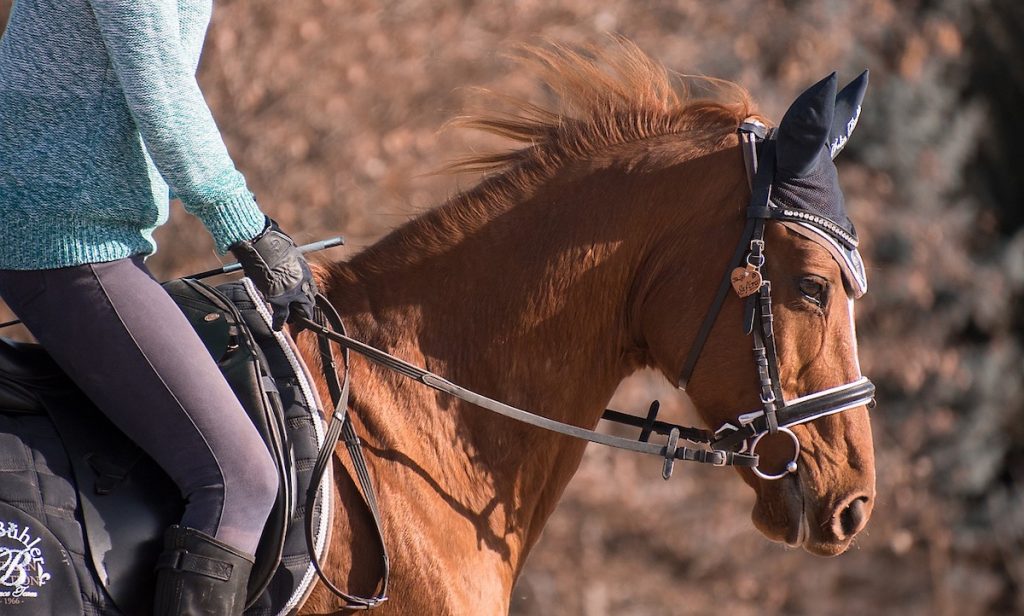 10 Reasons to Consider Purchasing an OTTB
The initial purchase can be quite affordable compared to your average horse. There are vet costs and retraining expenses, but most Thoroughbreds can be purchased directly from their trainer for under $5,000. I have seen so many gorgeous OTTBs for only a few thousand dollars. Once retrained, these horses go for a lot more!

There's lots of support in the OTTB community. The Jockey Club created the Thoroughbred Incentive Program to help these horses transition into their new roles. They offer shows and awards for those that are exceptional. It's a fun environment!

Let's not forget the Retired Racehorse Training Project. They promote the placement of these beautiful horses. The RRP offers educational opportunities, a magazine, and various competitions.

These horses can really perform! Many enter second careers as eventers, jumpers, and hunter horses. That's not all though! You can find them doing barrel racing, competitive trail, polo, dressage, and ranch work. They're truly versatile.

There are so many success stories. Blackfoot Mystery, a 2004 OTTB, made the U.S. Eventing Team for the 2016 Olympic Games in Rio de Janeiro. He's not the only one that has reached this level of success. Courageous Comet is another Thoroughbred worth noting!

They have seen and experienced quite a bit. Life on the track is far from quiet. These horses have been exposed to loud noises, crowds, flags, stalls, trailers, and lots of other things. They're a bit more bombproof than you might imagine.

Thoroughbreds have a really good work ethic. They're used to a solid training schedule at a very young age. Their attitude and wonderful minds allow them to keep up with the high demands. Additionally, this breed is known for its sensitivity, which can be a positive trait to many riders.

They have heart! Many riders and trainers of OTTB tell you that this breed gives its all. They try 100% of the time. Talk about a worthy partner!

Like other breeds, they have unique personalities. Some will make you laugh and others enjoy being cooed over. You'll have sassy mares and easy-going geldings. Please don't think OTTBs lack personality or are "dead" to the world. They have so much love to give!

You're saving a life when you give an OTTB a chance at a new career. Without passionate people, these horses risk ending up in sale pens and on slaughter trucks. They can be such rewarding projects!
The reality is not every horse person should purchase an OTTB. These horses require an experienced trainer to guide them into their new life. Be prepared for long hours and hard work, but in the end, you'll have a horse with a heart of gold!
Love this post? We think you will like Fall in Love with Heritage Breeds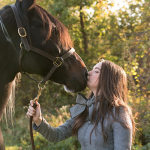 Gretchen Foels is just a dairy-free lady who loves her pupper Bea, cooking, specialty coffee, and plants. She also freelances harp, photography, and videography.