If there's one thing 2020 has taught me, it's the importance of gratitude.
It's been an up-and-down year for my family, to say the least. While many wonderful things have happened, we've also had several serious health scares (resulting in multiple ER visits, two hospital stays, and two surgeries), but thankfully, everyone is on the mend now. The COVID-19 pandemic has likely affected many people's perspective on things. Due to school closures, the cancellation of in-person meetings and activities, and a general shift in how we go about our daily routine, I've never spent so much time at home with my family and animals—and while this can be trying, at times, I've also learned to be thankful for this unique opportunity.
While my mornings used to begin with a rushed trip out to the barn to feed my horses before getting my kids to school and beginning my work day, lately, I've been able to slow down a little, give each of my three a scratch on the neck, breathe in the sweet scent of hay, and remember that I'm extremely fortunate to live where I do. I have the privilege of taking care of these wondrous, beautiful animals—and that's definitely something to be grateful for.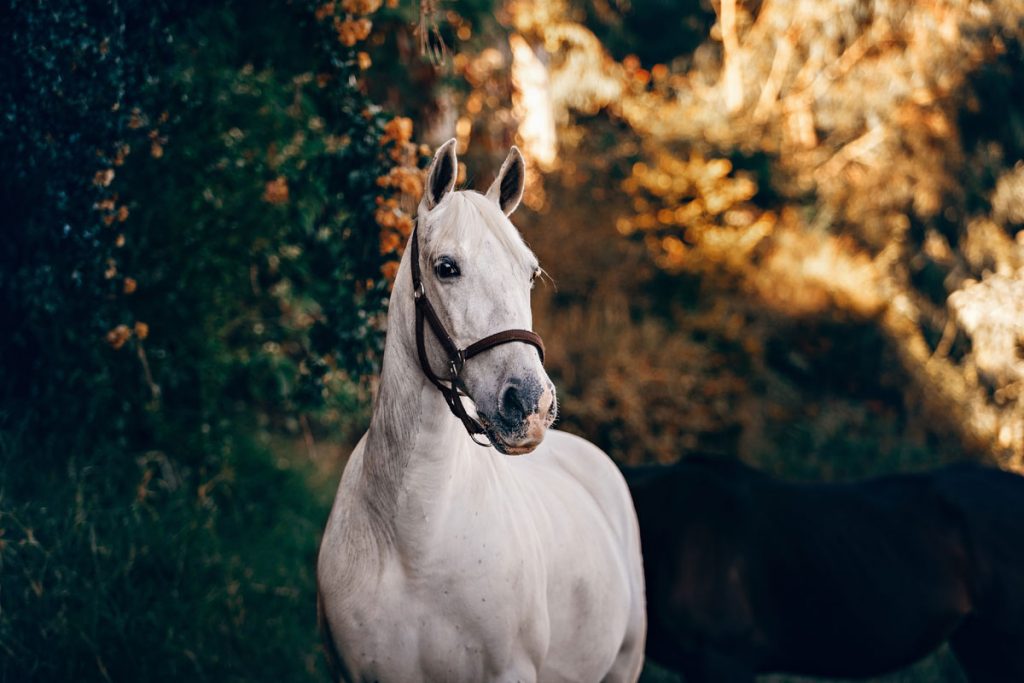 I don't know how much time I have left with my old guy, Hershey. Approaching 30, he's dealt with serious tendon injuries over the past two winters. But right now, during this slowed-down period, I can spend a little extra time with him and ruminate on the many lessons he's taught me in our 20+ years together. 
Each time I walk into the barn and see stacks upon stacks of square bales of hay, I can be thankful that my horses will have enough to eat through the winter. And I'm also extremely grateful for the people who so kindly volunteered their time to help us with this year's second hay crop while my husband was in the hospital and later recovering. 
While this year has been difficult in so many ways, my horses are an ever-present reminder that there is still so much beauty and peace in the world. I only have to look out the window to see it. 
**
Casie Bazay is a freelance and young adult writer, as well as an owner/barefoot trimmer and certified equine acupressure practitioner. She hosts the blog, The Naturally Healthy Horse, where she regularly shares information on barefoot, equine nutrition, and holistic horse health. Once an avid barrel racer, Casie now enjoys just giving back to the horses who have given her so much. Follow Casie at www.casiebazay.com.