I recently had the pleasure of being a guest my first podcast!
The first equestrian lifestyle podcast I was on, was Late Night Riders (operated by RAMM). When I was initially asked if I would join them one evening as a guest, I of course said, "YES!" Like many, I love a good podcast and I was excited about being on the other end of one. When listening in my car, I usually opt for the true crime genre, but if you enjoy real-life horse stories and bonding experiences with fellow equestrians, Late Night Riders is one you should give a try.
To be honest, after my initial excitement about the offer winded down, I was suddenly nervous about it. I had no idea what to talk about. What if there was an awkward silence? What if I completely blanked out when they asked me a question (I was totally having law school flashbacks)? Then I realized that for once (unlike law school or working as an attorney), I was going to be questioned about things I really knew about (myself) and was passionate about (horses). Sort of impossible to mess up, right?
So as I put the headset over my ears and waited for Gretchen to count us down to go LIVE, I definitely got a tinge of nerves again, but the ladies on Late Night Riders are so down to earth and fun to talk to, that I sort of forgot what I was doing and chatted with them as I would chat with new friends. We began with how I got into horses (sat on my mom's friend's horse when I was a kid), when I bought Chloe (2010) and how I launched Pony Glam (Chloe bit me in my butt). We talked about the struggles of being a small business owner, an amateur equestrian that took a long break, and a mom of two demanding toddlers! Suddenly a whole 45 minutes flew by and it felt like we had just gotten started!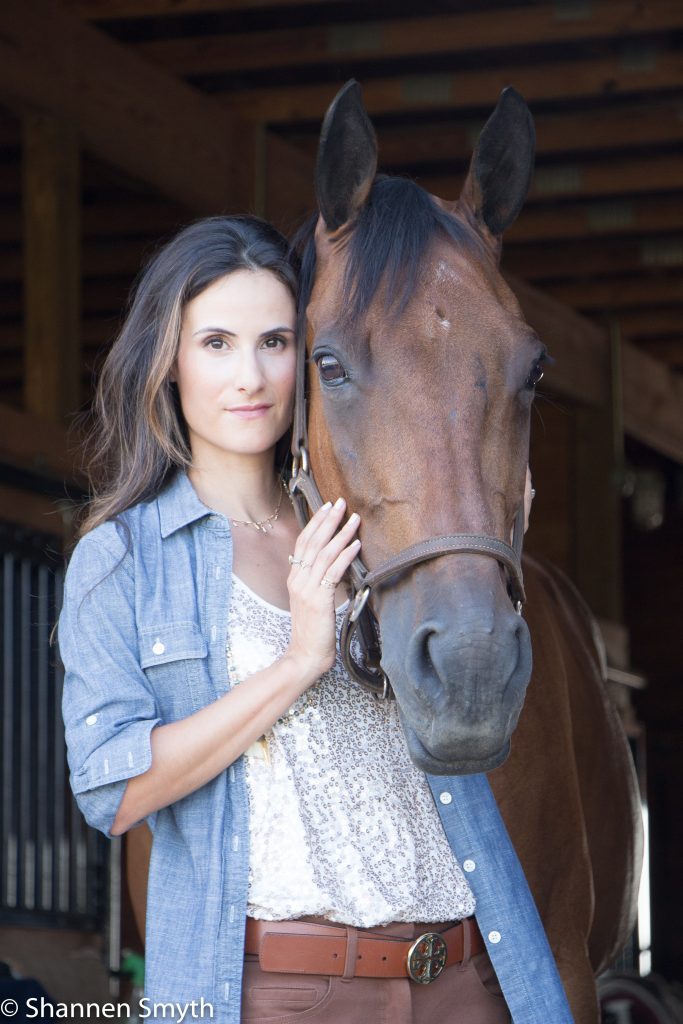 If you visit the library of episodes available on Late Night Riders, you will quickly see that episodes cover a wide variety of topics. Some are very informational, like how to prepare your barn for spring (episode 8) or tips from a grand prix rider on how to prepare mentally and physically for competitions (episode 31). Others are just downright interesting, like the episode with Raquel Lynn, the "Martha Stewart" of the equestrian lifestyle world and founder of Horses & Heels (episode 11). Perhaps the best place to start to get a feel for the series, however, would be episode 26: the "best-of" the first 25 episodes!
Once filming was over, we all agreed we still had more to discuss and delve into. We hadn't even mentioned the fan-favorite, Hamster, yet! Now, the nerves are gone and I truly look forward to chatting with the crew once again. To listen and watch my first podcast episode click here: Episode 42.