Christmas is my favorite holiday to decorate my house and barn.
Pine wreaths, garlands, and big red bows are a classic style. Twinkly lights add so much coziness on the long dark days of winter. Here are a few ideas for decorating your barn this holiday season. 
Placement 
Horses are curious and anything that is even remotely within a nose's reach is fair game to investigate. Horses love to explore new and interesting things with their noses and mouths. Make sure to keep all decorations out of their reach. Ingesting bits of decorations could cause colic and chewing on lighting wires is a shock risk and fire hazard.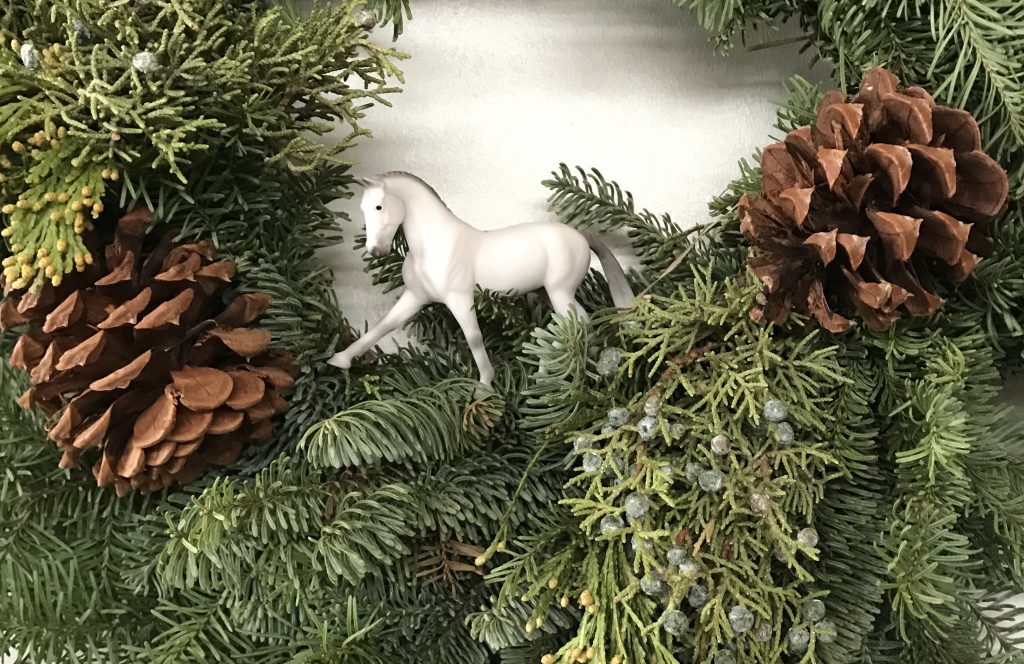 Natural Pine 
Not only does decorating with pine branches bring a rustic natural touch to your holiday décor, it also adds a pleasant scent to the barn. Everyone loves the smell of fresh pine shavings, and this is just another derivative. Most pine species are relatively non-toxic but make sure to keep them out of reach and avoid poisonous varieties of pine like hemlocks. Holly branches and berries are another common holiday greenery but these are also toxic. Pine branches can be harvested from around the property. Maybe make a trail ride outing of going to look for natural décor! 
Lighting 
Christmas lights can add a festive and cozy ambiance to the barn. There are just a few things to consider when adding these lights to the barn for the holidays. As mentioned before, be mindful of placement of lighting so horses can't chew the wires. Make sure extension cords are properly connected and aren't in places where they could pose a trip hazard to horses and people. All lighting creates some sort of heat so keep lights away from hay, feed, and bedding storage areas. LED lights typically stay cooler than regular Christmas light bulb strings so these may be a better option for decorating the barn. Lights along the barn gutters and on driveway fences make for a beautiful festive display!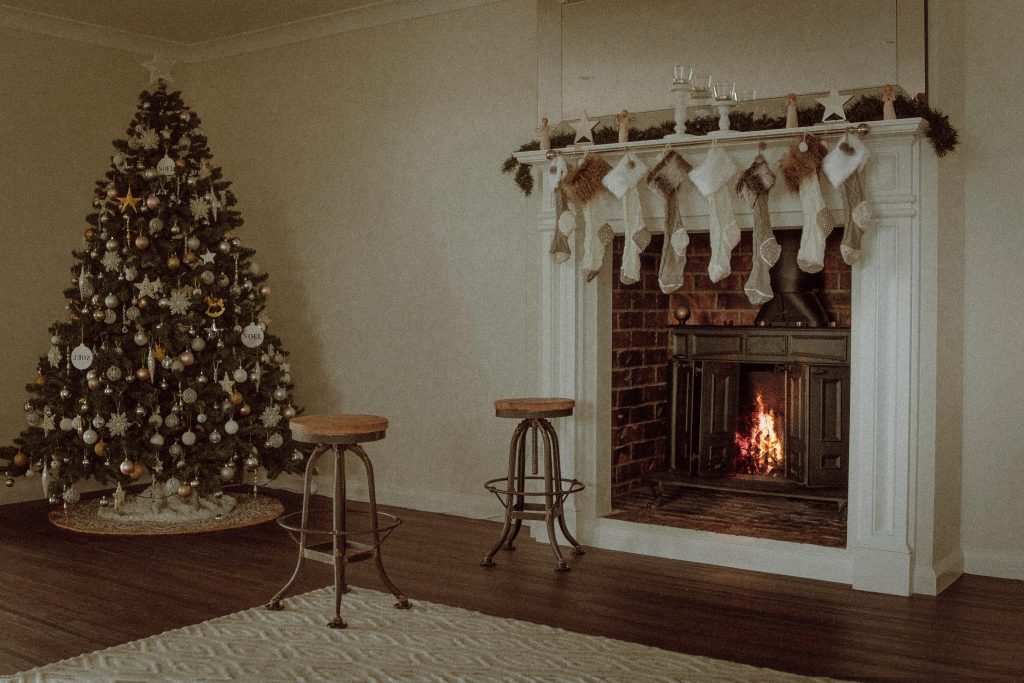 Christmas Tree 
The most iconic Christmas decoration of all is the Christmas tree. Setting up even just a small table top tree in the tack room will bring some extra holiday charm to the barn. If you do a gift exchange with your barn mates, you could place these gifts under your barn tree. Planting a live pine tree near the barnyard ensures you'll have a natural growing tree to decorate every year! 
Other Ideas 
Wrap square bales of shavings with wrapping paper and a big bow for a simple addition to your Christmas displays! Stockings hung on each stall door add a pop of color and another way to share gifts with your friends at the barn. If you have any driving carts or sleighs, park them outside and decorate them for Christmas. Then your holiday hitch is festive and ready to go for a Christmas drive! 
Do you decorate your barn for Christmas? Share your photos with us on social media by tagging us! 
**
Jen and her husband, Clayton, bought their farm in August of 2018 and love living the simple country life. They share their home and farm with their dogs, cats, horses, and chickens. Jen loves learning and is always researching new things for the farm, house, animals, and natural wellness. Her favorite mantra is "thoughts are things" and hopes to inspire and empower people to create abundance and sustainability in their own lives. Follow Jen on Instagram @steelspoonfarm and read her blog at www.steelspoonfarm.com