I initially started this blog post weeks ago, where the focus was my struggle with seasonal depression, or seasonal affective disorder (SAD).  While I have never clinically been diagnosed, I am pretty sure I have it. SAD is a type of depression that is related to changes in seasons. Most common are symptoms that start in the fall and continue into the winter months, draining you of energy and causing moodiness. The lack of sunshine this Winter, coupled with the abundance of rain and closed arenas, made my SAD even more pronounced. I truly didn't even feel like riding on the limited number of days that I could ride. I really just wanted to mope around and sleep! I was super moody and dramatic – even thinking about taking an extended break from horses!!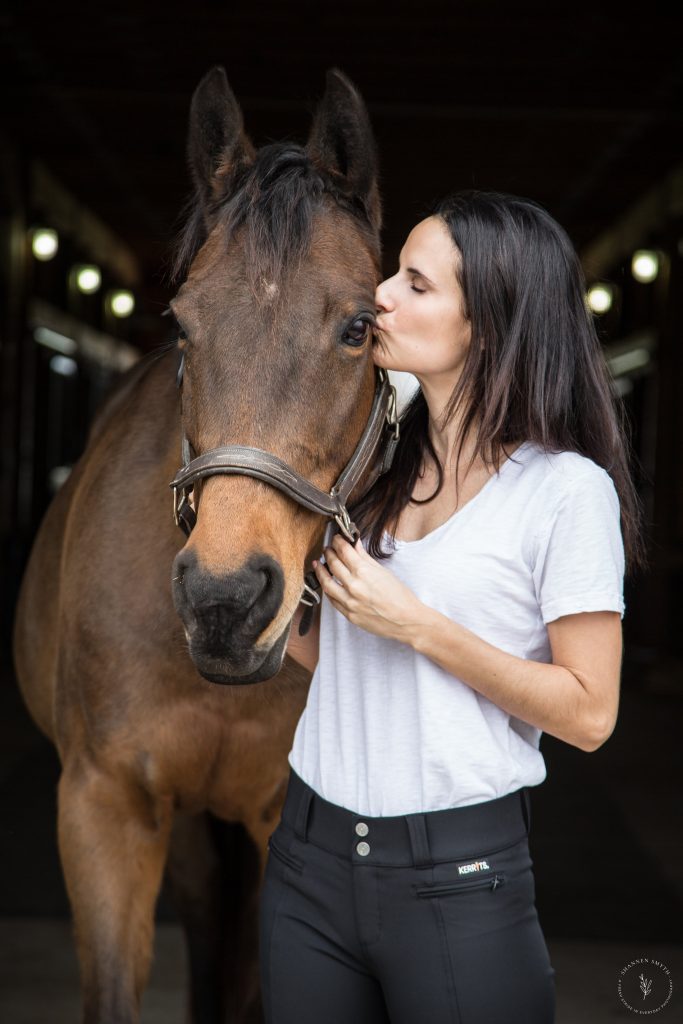 I began writing, with the plan that I would basically publish my own method on breaking the SAD cycle and getting happily back into the saddle. And then the coronavirus made it's way to the United Sates and into our households 24/7. Schools shut down (super fun with two preschoolers), horse shows got cancelled (I was so looking forward to a week at Tryon International!) and many businesses started mandatory work from home restrictions (I get to listen to Zach do conference calls all day, while simultaneously try to get aforementioned preschoolers to be quiet).
Now, it seems that gloomy weather or not, my riding time is going to be cut down significantly. Social distancing combined with even less "free" time means that I will probably be able to sit on a horse once a week. There is also the possibility that the barn will close down in efforts to keep visitors under the mandated 10 person rule. Others foresee North Carolina following the steps made by California and having a mandatory shelter-in policy, where you cannot leave your home for anything nonessential.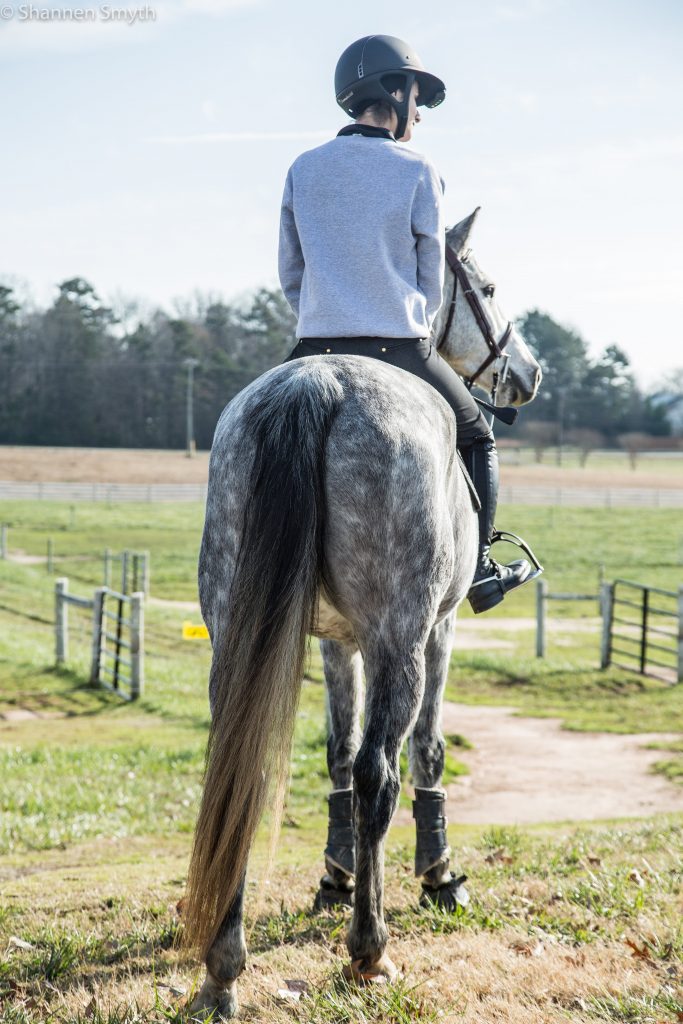 So basically, now that I may not be riding or even seeing a horse for weeks/months, I miss when battling SAD was my biggest riding roadblock. Oh, to turn back the hands of time! Isn't that life, though? You never realize how good you had something until it is gone. For me, the moral of the story is that even though times are tough right now, we have to attempt to see the positive. The reality is that it could be so much worse, so for that I am grateful. At least I am not separated from my family (think of those that are stuck overseas or just immobile), I am grateful we are healthy and do not have to worry about finding a hospital bed. I am grateful that we have money to purchase a stockpile of supplies to get us through. I am also grateful that my husband's job is for the time being secure during this economic uncertainty. The underlying theme is that even though I am annoyed at the present circumstances, I am still grateful.
I wish everyone health and the strength to find a positive in your situation during these trying times. Sending your ponies a virtual hug!
**
Andrea Wise graduated from Wake Forest University School of Law in 2007, where afterwards she spent 7 years as a commercial real-estate attorney.  In 2012, she launched the equestrian company, Pony Glam, which makes and sells the only colored hoof dressing for horses. She is also the voice behind the new equestrian lifestyle blog, Horse Glam. Andrea lives in Charlotte, North Carolina, with her husband, Zach, two young children, cat and horse, Chloe.