As most of us know, grooming is an essential part of horse care, and if you show, having a clean, shiny horse is even more important. Warmer weather is coming and now that the daylight hours are growing longer, many of us are ready for some quality time in the saddle, whether it be a trail ride, horse show, or simply riding around the pasture. So with that in mind, I thought I'd share a few spring and summer grooming hacks to make your life a little easier! 
Curry the Right Way
Turns out, many of us have been using our currycombs the wrong way, brushing in one direction like we would with a body brush. However, the most effective way to curry is in a circular motion. This will loosen the dead hair, and if you follow up with a good body brush, much of your horse's coat will come off in just a few sessions.
Mane and Tail Tamer
If you need a quick solution for tangled manes and/or tails, try adding a dab of coconut oil. It also adds a nice shine!
Difficult Coat Stains
If you have a light-colored horse, keeping a bottle of blue shampoo on hand is a great idea. But if your horse has an extra difficult stain, mix baking soda with water to form a paste and scrub it away!
Add Some Shine
After bathing your horse, try rinsing with a solution of half Skin-So-Soft and half water. This will not only help to repel insects but also add a lovely shine to your horse's coat without having to use silicone products. Another option with the same results (but maybe not quite as pleasant smell) is rinsing your horse with a solution of half white vinegar and half water. 
No Sweat Scraper? No Problem.
People often use a sweat scraper to wipe away excess water from their horse's coat after a bath, but if you don't have one, simply use baling twine instead. 
DIY Grooming Wipes
Baby wipes plus a few sprays of your favorite spot remover and a dash of water (add all together and shake the container) make great portable grooming wipes to keep on hand for horse shows or other special events.  
If you have another grooming hack for spring and summer, feel free to share it in the comments below!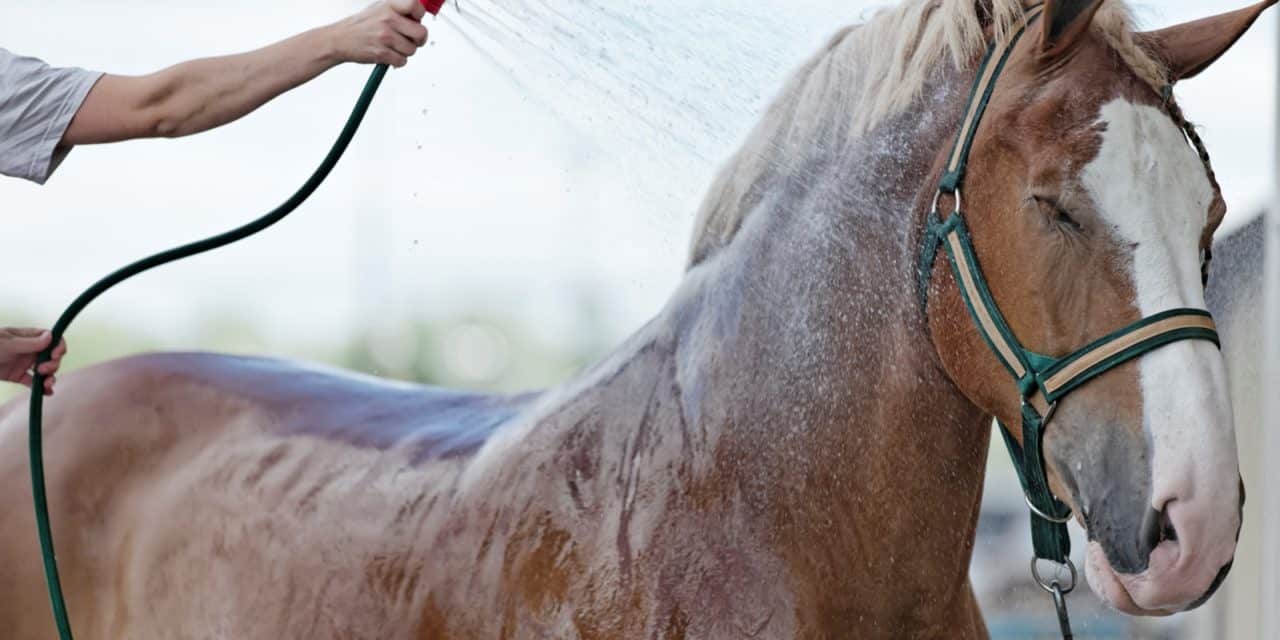 Love this blog post? We think you will like Mane and Tail Care Tips by Casie Bazay.