I love seeing the colorful leaves of Fall.
What are some fall decor ideas for things you can bring in from outside, to your house and barn?
I may be crazy, but as much as I love the colors, the beautiful brown fall season here in Ohio pulls on my heartstrings. Something stirs in me, extra outside work slows down and gives me time to reflect on what is ahead. The beautiful silhouette of intricate bare trees, the gold of dried grasses and wheat waving in the wind, and the brown leaves that linger on the clinging oaks.  
You may be like me, I like to do a bit of decorating in my home and barn with fall decor when the seasons change.  Not too much, but just enough that when friends or family come to visit, there is a little added touch that feels warm and welcoming.  
---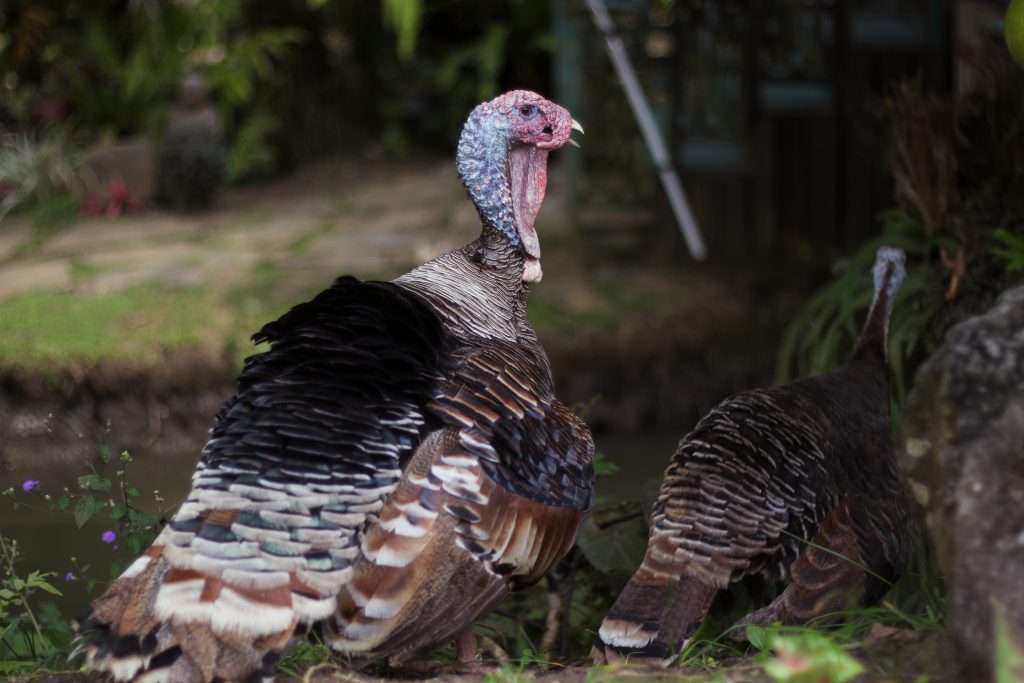 Feathers in Rustic Cups
Wherever you live in this great United States, there are treasures to be found right outside of your home or farm.  For Fall, I like rustic touches. Taking walks often, I love to find what nature has left behind. I happen to live where wild turkeys roam.  They have been in our area for so long they have actually formed what I call the "Turkey Trail" that wanders through my yard and pasture areas.  I cannot wait to look for their feathers as well as other birds as I walk. I have placed them in a rustic cup that flares out on both sides and is full.  Just placing them in that perfect spot initiates stories of the wildlife in our area.
While walking I often see many abandoned bird nests when the leaves fall.  Some I cannot resist taking. In the spring when the horses shed, I place the shed short hair, mane, and tail hair on our bushes behind the barn.  The wonderful nesting material ends up in little round 'nurseries' keeping spring birds warm. It brings a smile to my face when I see our horses' hair mixed into a perfect little nest. These little treasures end up on a window sill. Sometimes I add little feathers to the edge of the nest from blue jays, finches, and cardinals.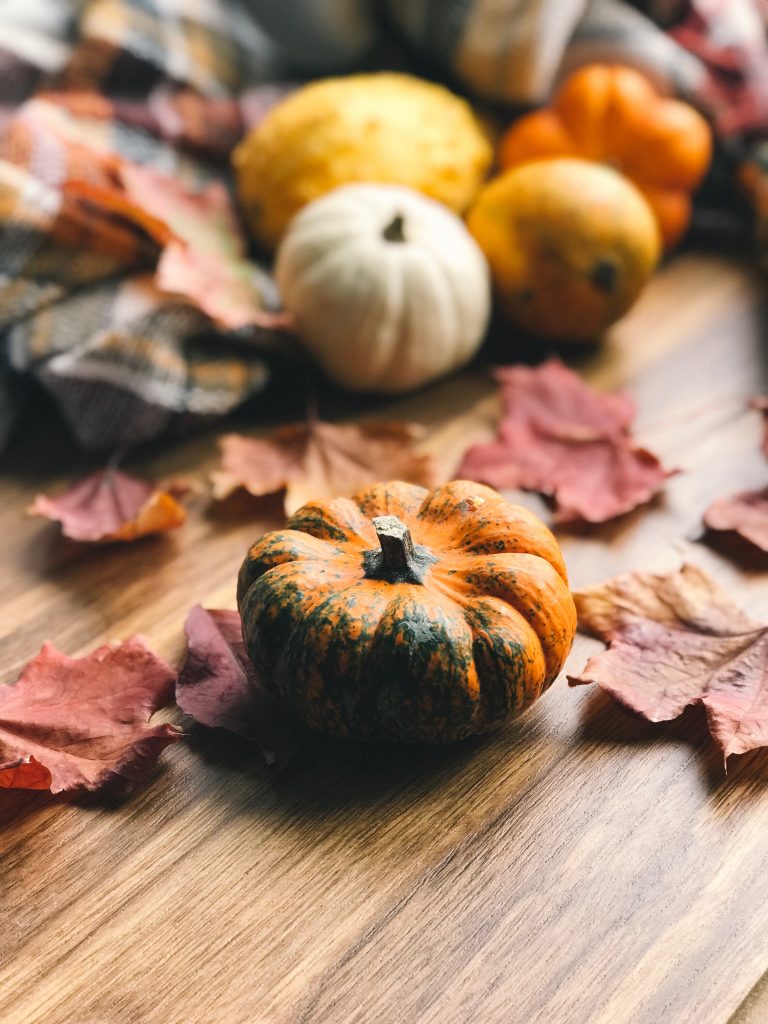 Corn, Gourds, & Pumpkins in Wooden Bowls
Gourds, little pumpkins, and Indian corn in wooden bowls may sound like a simple idea, but it brings the outdoors in.  The splash of color, orange, gold, green, maroon, stripes, and dots with bumps and texture is interesting. Or one color, even white with the bumpy pumpkins and gourds is beautiful and simple.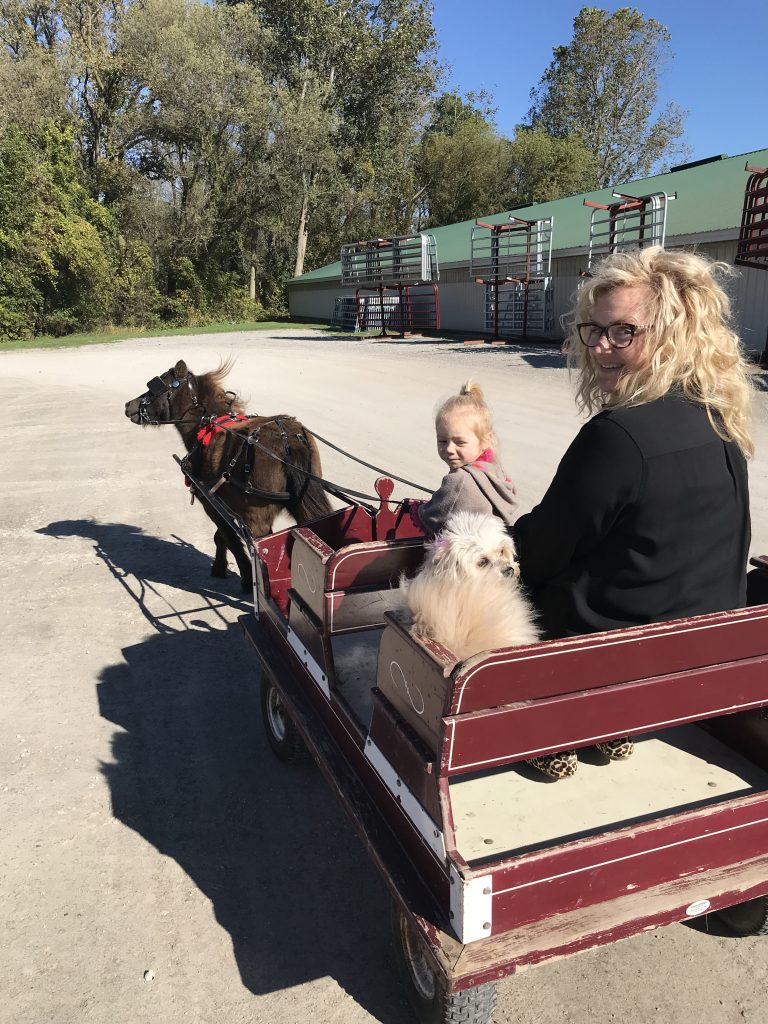 Cozy Blankets
In the barn, I like to pull out the cozy blankets and anything plaid.  It makes it easy to have them ready for chilling nights for the horses and changes the look of the barn.  Our sleigh bells from the drafts we once had to get pulled out and are now used for our mini, Miss Muffin. She is adorable with her little wagon and the sleigh bells. Someone always rings the bells when they are out just hanging on a post.  Sounds of the season.
Our plain wreath goes up early, which makes it easier for the help that I need to place it.  A simple wreath on the barn brings thoughts of upcoming holidays and traditions. Ours is rather large and hangs below the peak of the barn.  The greenery looks like older times against our steel gray barn. It welcomes everyone that drives by and can be seen from the road.
---
As fall sets in, take time to walk around and discover the treasures that are waiting for you to find.  They are simple; yet when you bring some of the outside in and some of your traditions, the blend of fall decor will be just right for your home and barn.
Related Articles:
Equestrian Themed Holiday Décor for Your Home – Raquel Lynn
Luxurious Fall Finds for the Equestrian Home – Erin Gouveia
Pumpkin Pie for Equestrians – Gretchen Foels