10. Pony 4 Sale
We have all seen this costume before but every time it makes you laugh. With the help of a brace (which let's be honest everyone has an
old brace in their closet) and the cute sign, this costume is a winner in our books!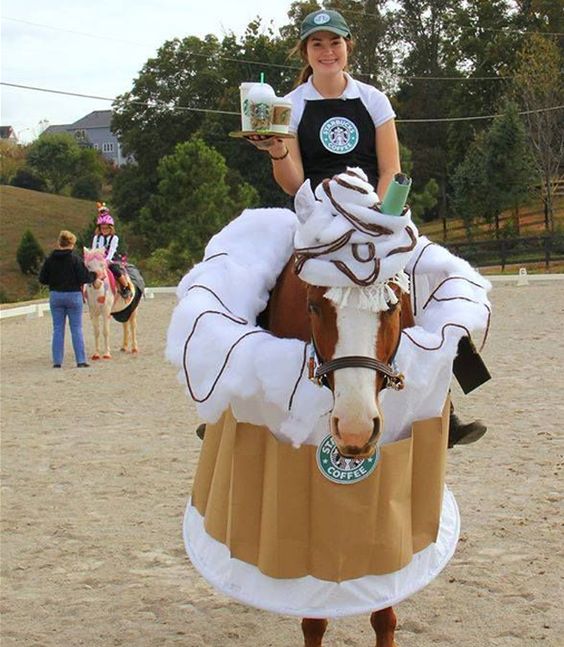 9. The Starbucks Frappuccino
For all of you coffee lovers out there this is the perfect costume! Get your sewing kits out because this one takes a bit more work.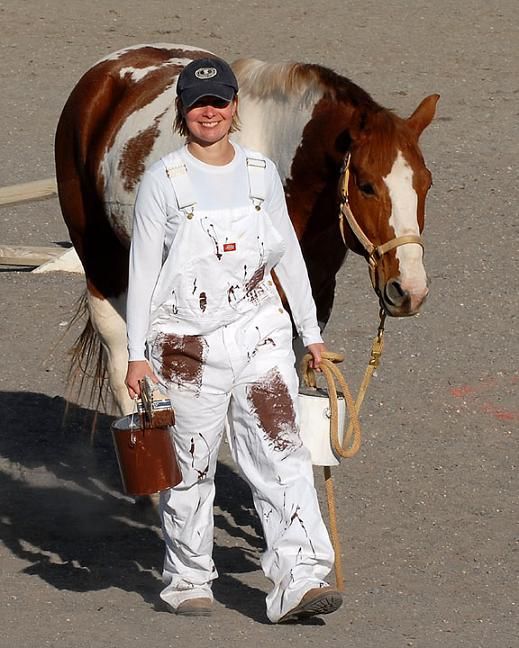 8. Paint Pun
Do you own a paint horse? This is by far the best pun on the list and the easiest costume to recreate!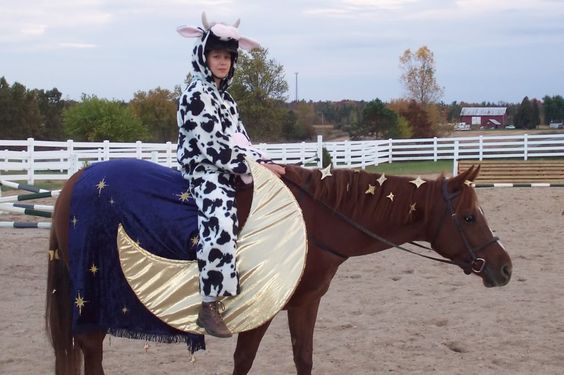 7. The Cow that Jumped over the Moon
This costume is perfect for all ages. A quick trip to the onesie section at your local store and a little fabric to create the sky and you have the best nursery rhyme costume out there!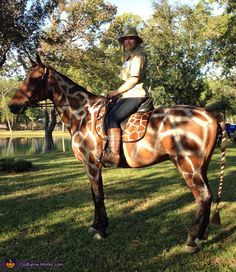 6. Giraffe and Safari Guide
The Safari called and you have the best costume on the block! Some quick paint and a trip to the thrift store and you have yourself a great costume!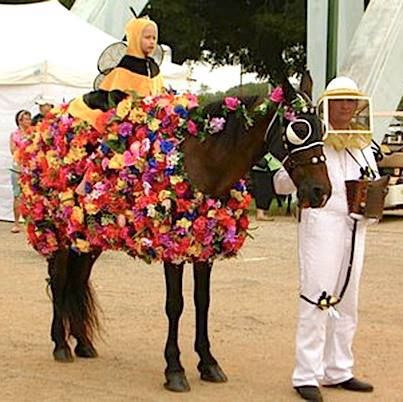 5. Save the Bees
Do you love the bee movie? Do you love bees in general? This is the perfect costume for you! Fake flowers make this costume complete! If you don't have a beekeeper costume that's fine! Just substitute it with another bee costume from your local store or Amazon!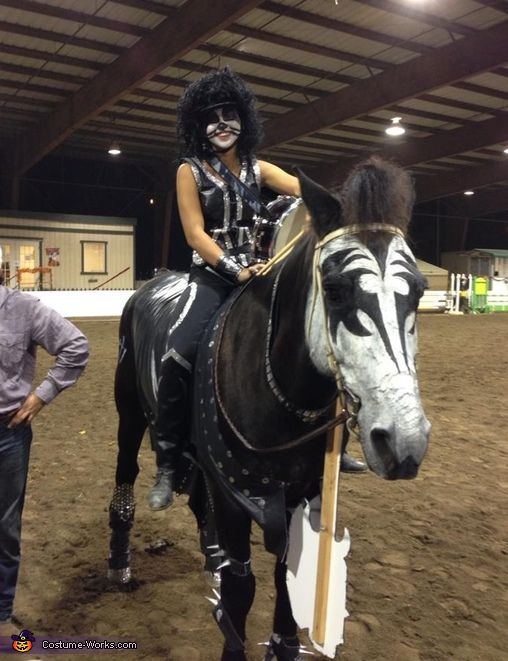 4. KISS
Do you want to rock and roll all night and party all day? With a little paint and some hairspray you can!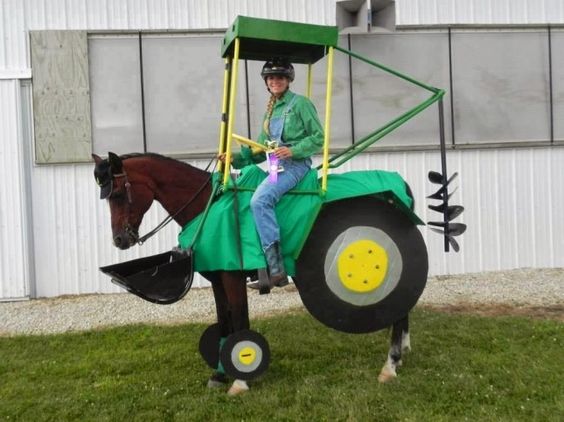 3. John Deer
This costume is by far the most involved of the list. If you love crafting and have a lot of spare time this one is for you!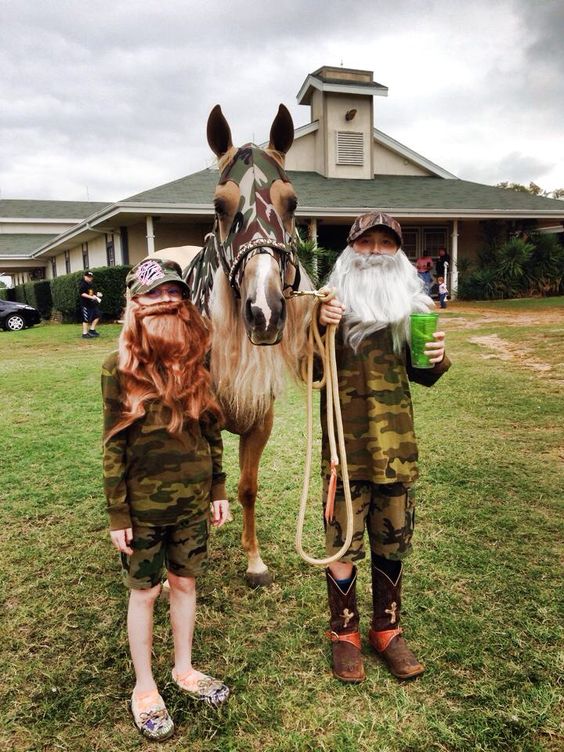 2. Duck Dynasty
A lot of camouflage, a couple of fake beards, and Si's famous sweet teacup are all this costume takes! Make sure you have a couple of duck calls to really complete the look!
1. Minions
Who doesn't love these little characters! This is a costume the whole family can wear and can be easily found in a thrift store making it our #1 choice!
Did we miss any costumes? Which one is your favorite? Comment below!