What's a childhood without horses?
Horses have always been there for me. I fondly remember my parents driving me to riding lessons at a young age. Eventually, I received my first pony and the rest is history. I couldn't possibly imagine my childhood without them. Growing up in the barn transformed my life, as it does for so many others. A love affair with horses at a young age brought out the best in me. And it can bring out the best in your child too!
From mental and physical development to social skills, horseback riding and barn life can install many positive traits in your child. Children are naturally drawn to them and exposed early-on. Nowadays, horses appear on TV shows, the internet, stuff animals, action figures, and more. There are plenty of groups and organizations, such as 4-H and the United States Pony Club, that promote a relationship between horses and children. It's wholesome fun!
Check out these benefits!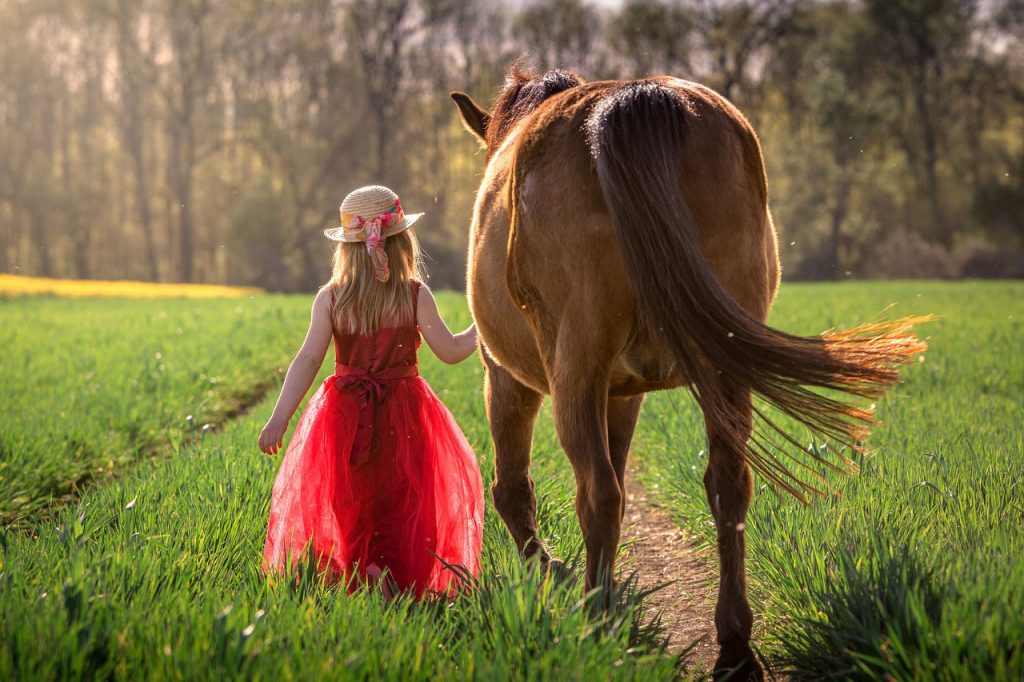 Health and Wellness: There's nothing greater than getting your child outdoors and exercising in a fun way. Barn life will keep them active! Like other sports, horseback riding is physically demanding. It promotes stamina, balance, coordination, strength, and flexibility. With childhood obesity on the rise, riding is a great way to encourage your child to be physically active. It's time to put down the tablet and remote. Get them out in the fresh air!
Responsibility: Whether they just ride or actually own a horse, there are plenty of opportunities to learn about responsibility. Horse ownership requires feeding, grooming, exercising, and cleaning up after them. Your child will have to learn to respect these very large animals for their own safety.
Riding lessons usually require grooming, saddling, and untacking. You child must discipline themselves and learn the proper ways to care for and ride a horse. Roughhousing is unacceptable at the barn.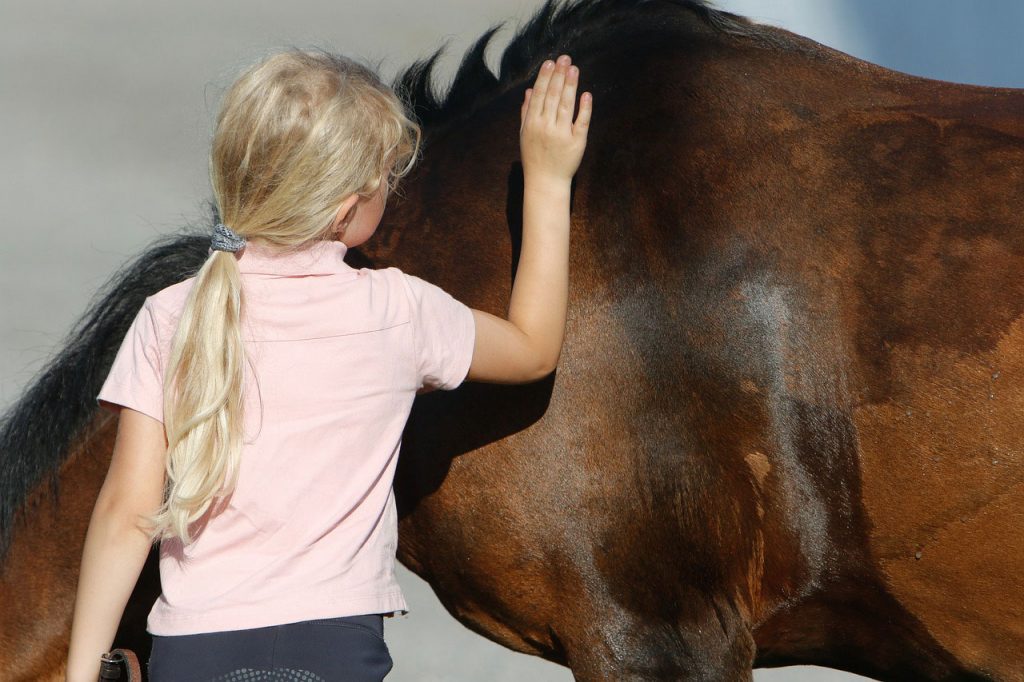 Companionship: Not only do horses make great friends, but so do other riders. Some of your child's best buddies can be made at the barn. It's easy for friendships to flourish when there is a common interest- horses! Barn sleepovers and early morning horse shows bring everyone together.
Your child's horse is also likely to have a big impact on them. These amazing animals are so loving, forgiving, and understanding. They are a shoulder to cry on and an ear to listen. Some of their shenanigans will have you and your child rolling in laughter. 
Boost of Confidence: The simple fact that your child can climb onto the back of a thousand pound animal and steer them is amazing. A willing horse can be a huge confidence booster. Your child can accomplish goals and advance their riding skills. How proud they will feel when they move up through the levels! 
Mental Health: Research has shown that when children work with horses their stress hormone cortisol is lowered. A combination of the fresh outdoor air, physical exercise, lifelong friendships, and developing a relationship with horses has proven to be mentally satisfying. It can change their entire outlook on life. With bullying rampant in schools and on social media, both younger children and teenagers can use the horse farm as a safe haven. 
When riding is kept simple and fun, it also minimizes the pressure your child may be feeling with school, friends, and other life stressors. A consistent weekly riding schedule can give them something to look forward to.
Being a child isn't always easy. They're going through some big changes. Horseback riding is a wonderful way to keep them centered. There are mental and physical benefits!
**
Emily Fought discovered her passion for horses early on in life. When she isn't writing about them, you can find her in the barn riding. Although Emily's background is in dressage, she enjoys cross-training and is an avid trail rider. She resides in Northwestern Pennsylvania with her husband and small dog. Together, they own and operate Humblewood Farm.