Mothers come in many different packages. From the mother that adopted you, either literally or figuratively, or to the mother that held you from the very beginning. But, we all know, mothers hold a place in our hearts that no one else can quite fill. So when we grew up with our horses some of our moms were there beside us while others drove us to our lessons, dropped us off, and arrived after we were done. And in our hearts, as time goes on, we will never forget the things that our equestrian moms did for us all. 
You always know the equestrian moms by what they are carrying. Either the brush box, the towel, or extra apparel that is needed before, during, or after a ride. You can see it on their faces, they are watching the ring intently as they are talking to the person next to them, eyes never leaving their family member.  And once the round in the ring is over, they disappear to be with that rider they love so much. No matter what age, they are always there.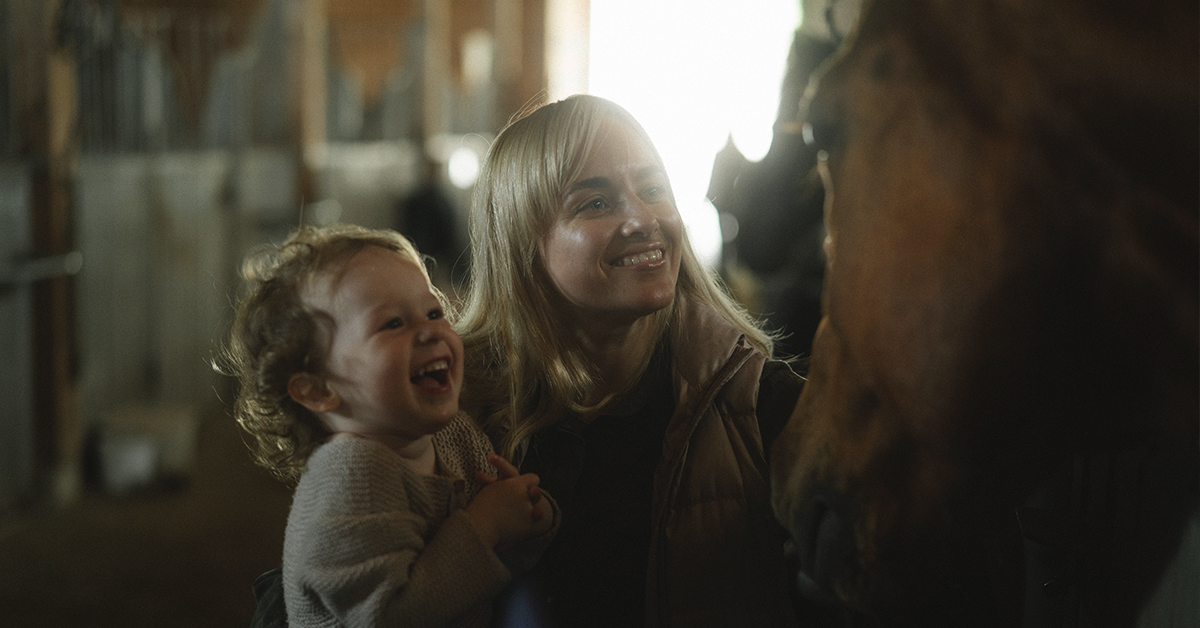 'Horse moms' know the joy of victory and the agony of defeat and they take it seriously. They are prepared to take time to talk about the great job that was done, be it a clean stall, a 'good job' cleaning tack, or 'thank you for putting your boots at the door this time'. They watch every little detail and find a place to praise.  When things don't go too well they know exactly where to go in finding that one little thing that was right… and when tears are wiped with the only halfway clean thing they can find… the corner of a cuff or a shirt, the cleanest spot on the grooming towel, you know they love you. It's seeing the smile and the love in their eyes as you come back from the ride. 
For some reason, they seem to know just the right thing to have to eat at the most appropriate times. Your favorite snack, oh, and an apple or carrots for your horse. They know the right place to stop on the way home, be it the best fast food restaurant – because late afternoon barn or show clothes don't always work well going into a restaurant. 
They can back a truck up to a trailer and line up the hitch in one or two tires all the while they are talking to you about getting the horses, making sure legs are wrapped, and being sure to use the right halter and lead so you take them with you.  
She knows when to lend a helping hand and throw the horses their hay and top off the water buckets because you're just too tired.  She knows how to cool a horse down and brush them before they get to their stall.  And she knows how to tuck a clean saddle pad or blanket around you as you fall asleep on the ride home after a long day of riding or showing.  
Most moms are moms to their children… but she is 'mom' to you and all of your friends.  She loves them all and offers support and help when needed. She is the mom everyone knows and goes to when they need something extra. 
But none other means more to her than you!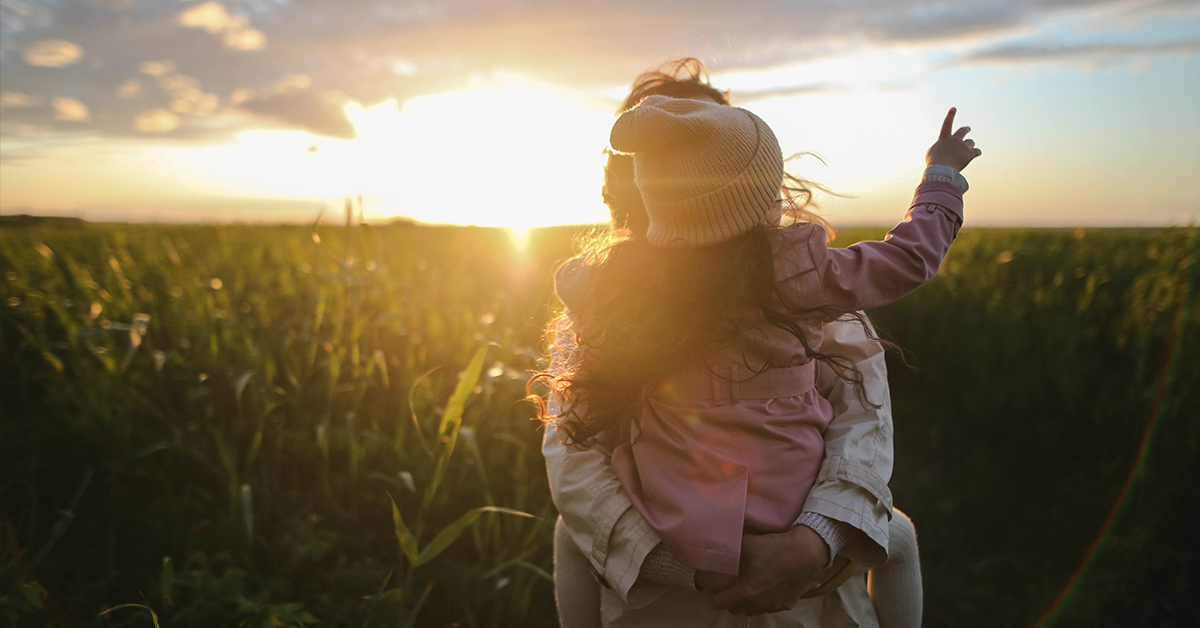 Thank you to all the equestrian moms that have been by the sides of horse-crazy kids. Those that are young riders and those that have grown up… you are the one that still smiles, gives encouragement and says, 'well done'. To you, we tip our helmets, our cowboy hats, our bandanas, ponytails, and braids. You're the best.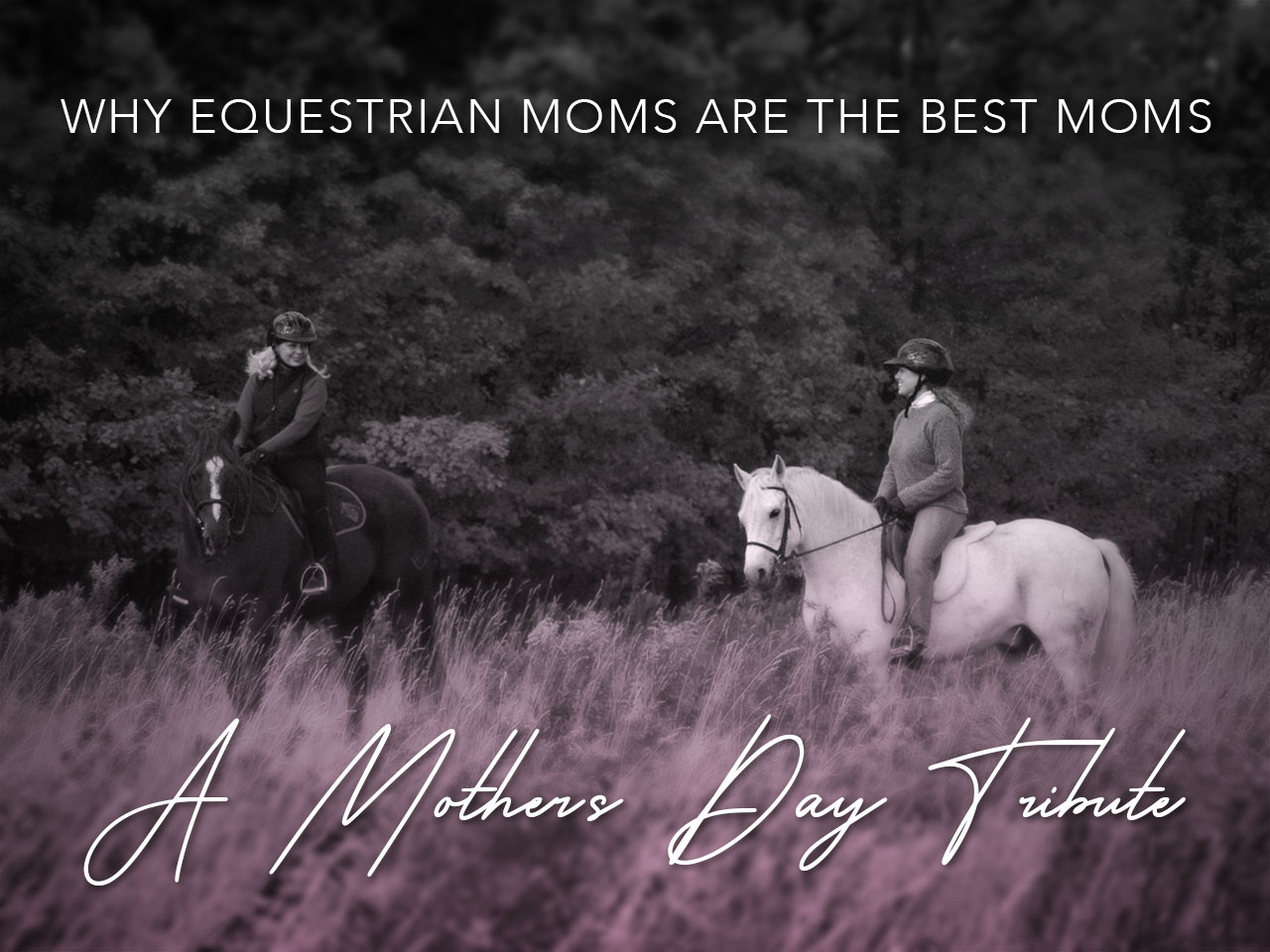 Love this blog post? We think you may enjoy Motherhood and Horses by Emily Fought.