Before that, I assumed hay was mainly a filler, something to eat in winter when the grass was dormant; I believed horses obtained most of their nutrition from concentrates. However, those courses taught me that this isn't true in many cases.
I learned that horses should consume between 1.5-2.5% of their body weight daily in good quality forage, and for a 1000 pound horse, this works out to be around 20 pounds per day. So whereas I might have once thrown out two flakes from a square bale twice daily (per horse), I've now learned to feed hay either free choice or by weight instead.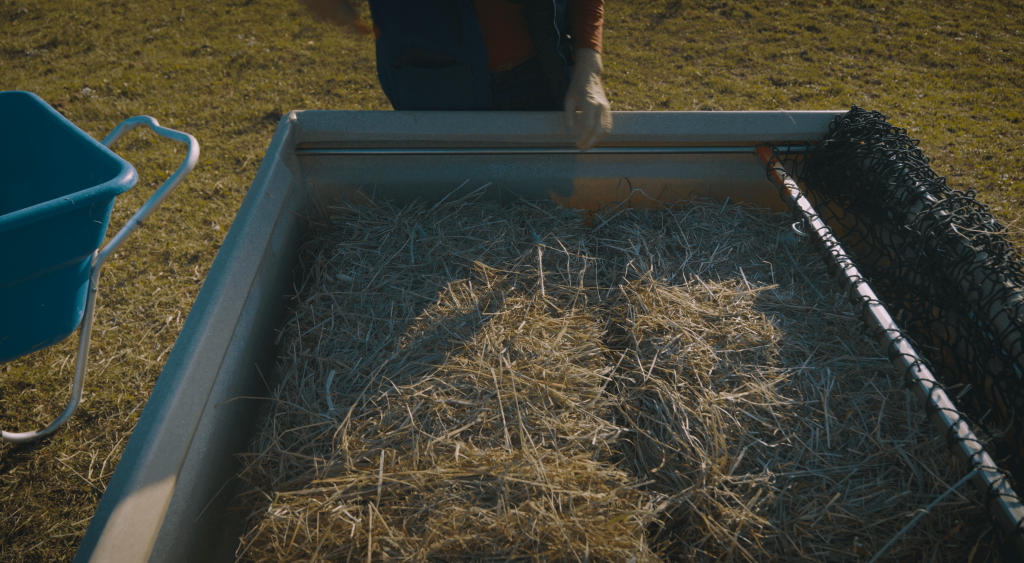 If you feed hay correctly, you will likely feed more of it. But that also means you can feed less concentrates and in some cases, no concentrates at all. In fact, my two mares only get a couple handfuls of soaked alfalfa pellets mixed with their supplements twice daily, and they do very well with this. I do, however, have one senior gelding who has trouble eating hay and needs senior feed in order to maintain his weight. 
Another thing about hay I didn't realize for so long is just how nutritious it can be—and I'm not just talking about alfalfa or other legume hays. Good quality grass hay often has sufficient protein, plenty of minerals, and even some vitamin content, and you can learn exactly how much nutrition your horses are getting from a batch of hay by getting it tested by a company such as Equi-Analytical.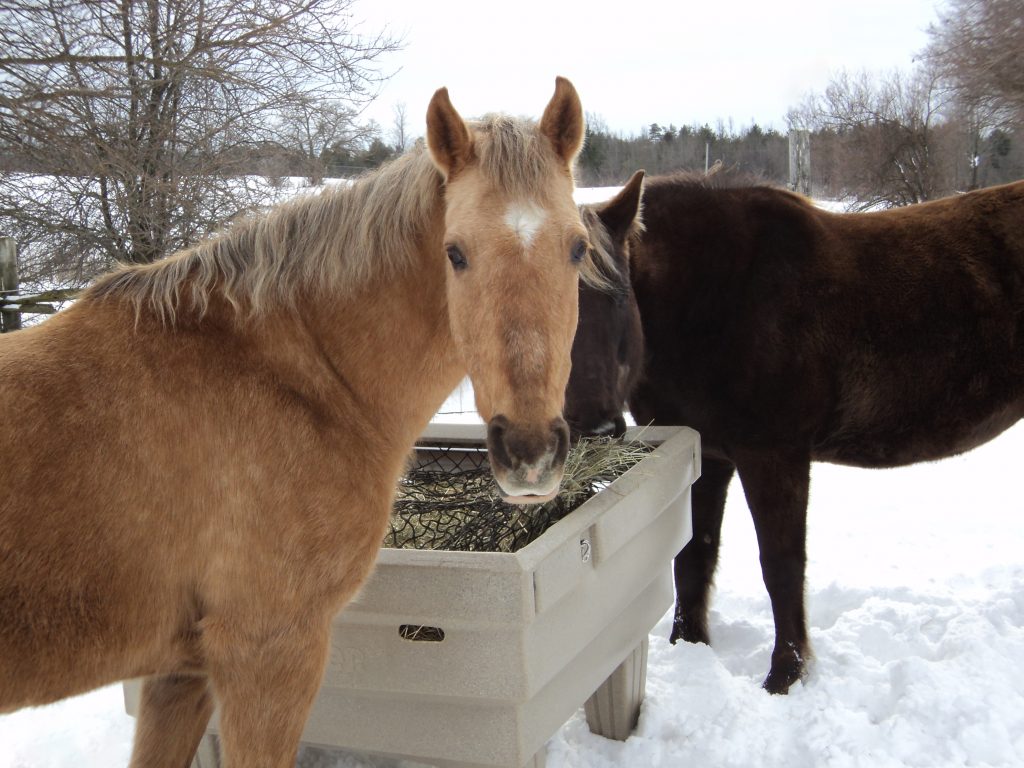 Since horses are designed to eat and digest forage for a good part of the day, another thing I've learned is how to conserve hay while still feeding the proper amount; this can be done with slow feeders—specially designed feeders which slow down a horse's consumption rate, therefore extending the amount of time hay will last (while also reducing wastage). From hay nets to plastic bins, there are many types of slow feeders on the market, including the Hay Optimizer®. 
Next time you're tempted to increase your horse's concentrates, look into feeding more and better quality hay instead. As I've learned, forage is way more than just a filler!
**
Casie Bazay is a freelance and young adult writer, as well as an owner/barefoot trimmer and certified equine acupressure practitioner. She hosts the blog, The Naturally Healthy Horse, where she regularly shares information on barefoot, equine nutrition, and holistic horse health. Once an avid barrel racer, Casie now enjoys just giving back to the horses who have given her so much. Follow Casie at www.casiebazay.com.