Riding horses is in the blood. It runs deep within all of us. And even if you temporarily take a break from horses as your life evolves, that passion is still there. It is a never ending desire that only fellow equestrians will ever understand.

The feeling you get when the wind rips through your hair as your ponytail falls out. Hearing the hooves underneath you beat like thunder racing through the night sky. Feeling your heart race as you understand that you and your horse are moving as one. Knowing that you're on top of a thousand-pound animal that wants to work with you. Seeing their ears perk forward when you give them the go-ahead to let loose. The smell of fly spray on a hot summer day. 
Tasting the kiss you just gave your horse on their fuzzy muzzle. 
These are the moments we hold on to. These are the moments that drive our passion. It is for these reasons that our love for horses is so immensely strong, it's unexplainable. With all of our senses engaged, we hold on to these vibrant memories because riding horses is in the blood. 
For as long as I can remember I've always had horses. I've grown up with them. As a child, I rode as frequently as possible, almost daily. I think a part of me knew I would not always have the time to ride. As I grew up, faced different challenges, and became a mother, my life would take a break from riding. Yes, I still owned horses and fed them daily, but riding was no longer a part of everyday life.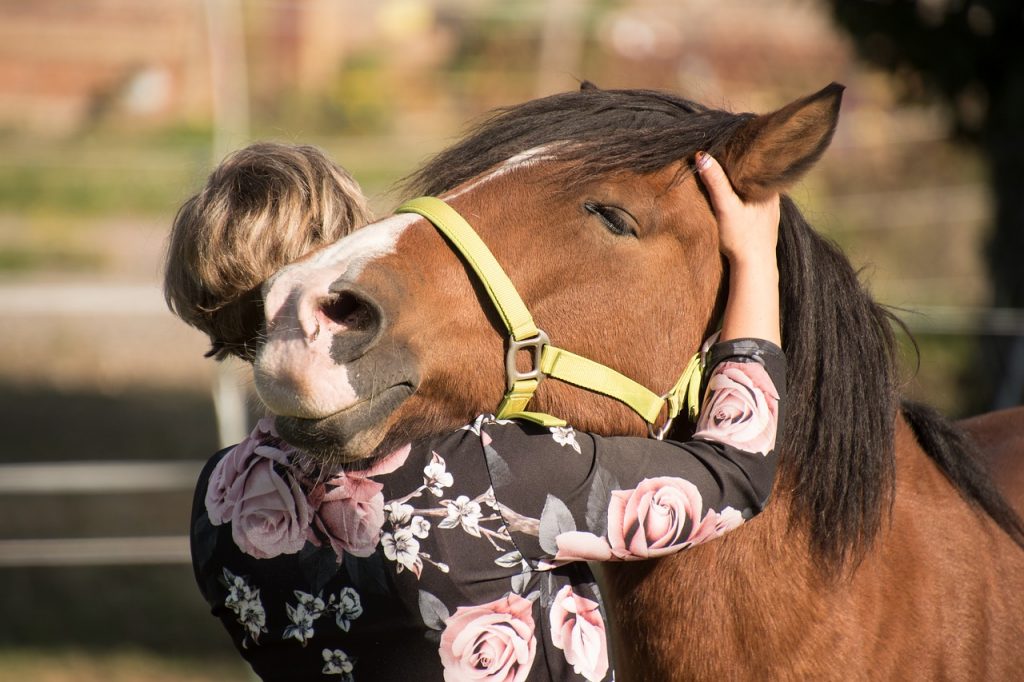 This was a heartbreaking realization for me. 
I knew I would get back on my horse, I just didn't know when. 
The moments I spent with my horses prior to having children, engaging all my senses, were the moments I'd hold on to for a lifetime because riding horses is in the blood. 
As pregnancy and motherhood put my riding on hold, I'm now ready to get back in the saddle. I'm a proud mother to three little girls with my youngest being just one month old. 
Yesterday, was the day I rode again and remembered that riding horses is in my blood. 
Not only do I have this passion, but my girls do as well. As I was watching my two older daughters ride, I saw myself in their eyes. The sparkle in their smiles as our mares rotated their ears forward and listened to them. 
The passion little girls have for horses is in their blood, and that little girl resides in us no matter how old we get. 
I witnessed this yesterday.
It's moments like these that I hold on to and remember that everything is just right. Even if that meant I had to temporarily take a break from riding horses to raise my daughters. 
As the sun was beginning to set, I sat there in my camping chair by the corral and watched my oldest daughter cool down our mare. My middle daughter was busy climbing panels at this point, and I looked down at my brand new baby in my arms and just like that, I knew I was exactly where I was supposed to be.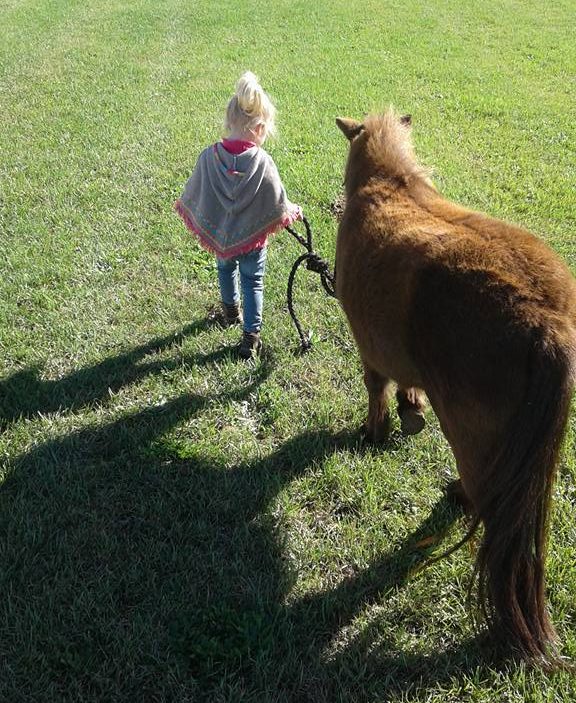 Even if that meant I had to take a break from riding horses. 
I was able to feel that passion from my mares, see myself in my daughters' eyes, and nurse my baby as I watched the sunset, I knew the breaks I took from riding would only be temporary because this is a passion that runs in my blood. 
Life is good. 
If you have had to take a break from riding horses because your life was evolving, I would love to hear from you. Drop a comment below or shoot me a message on my personal Instagram @unbridledmama. And always remember, it's just a break. Once an equestrian, always an equestrian.
**
Emily Griffin is a mama to three stunning daughters, a wife to her hunky husband, an experienced equestrian, and an Arizona native. She is also a certified doula and owner and founder of Unbridled Mama Doula Services. She resides in a very small town in Southeastern, Arizona. Her days consist of raising children, everything equine, reading/ writing, and balancing the fine line between motherhood and insanity. She appreciates nature, the smell of a satisfying rain, and the lovely sunsets the Arizona deserts have to offer. Her life is unbridled in every sense of the word and she wouldn't have it any other way! Follow her on Instagram at @unbridledmama.