"Dogs do speak, but only to those who know how to listen."– Orhan Pamuk
Great ranching dog breeds must be confident in their work, obedient, and athletic. Dogs have not only been "man's best friend" but also dedicated workers since the beginning of time. From sun up to sun down they are a loyal companion for anyone out there looking for the best possible barn hand.
Seymour is my Blue Heeler/Australian Shepherd mix and he's one of the most loyal, hardest working dogs I have ever known. He is aging a bit these days which led me to want to get another pup that he can show the ropes to. I know a once-in-a-lifetime dog is just that and can never be replaced, but if he can instill at least a fraction of his knowledge and integrity into a puppy then I'll be in luck. 
While I was researching possible dog breeds that would fit the description of what I would like, I compiled a list of the top three breeds that I believe to be the most successful in a ranching environment. 
1.)  Australian Cattle Dog
The Australian Cattle Dog is a solid, compact breed. They are bred to perform physically demanding tasks such as herding both large and small livestock. One of my favorite traits is they are loyal to their owners but suspicious of strangers. They do tend to be aggressive with other dogs and show their dominance with children. Please make sure you do your research when selecting this breed as your ranch hand/family pet. 
2.)  Australian Shepherd
Australian Shepherds are a very fun-loving breed and are considered to be highly intelligent and easy to train. They have a high energy level which makes them great with children and livestock. Australian Shepherds are true to their herding instincts and may try to herd your children as well as other animals. They will alert you when danger is nearby or a stranger is approaching but does not tend to be aggressive. 
3.)  Border Collie
Border Collies are an extremely energetic breed and need a lot of room to run and exercise. If they do not have a job they tend to run off to give themselves the opportunity to burn off their excess energy. When they are raised with other dogs or children they get along well but they can be stand off-ish to newcomers.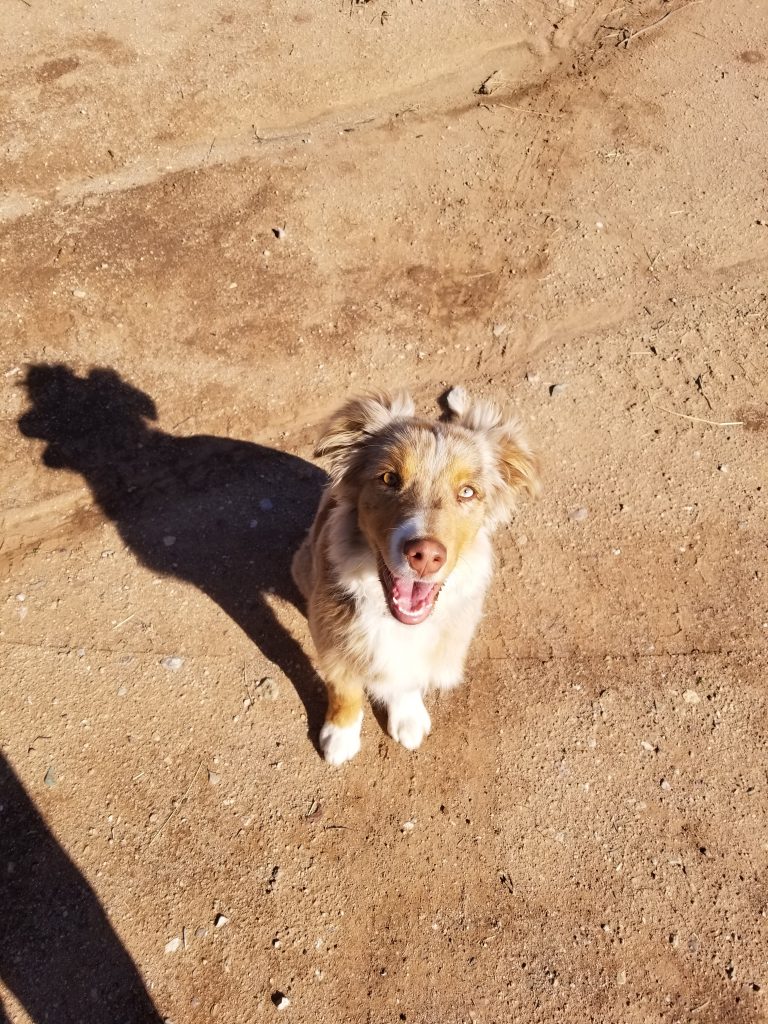 After looking into other breeds I finally settled on an Australian Shepherd, Brody. He is a wonderful pup with as much patience as he has energy. I not only needed a great ranch hand but also a loving furry family member that would do well with my children and Brody is just that. Although, he will occasionally try to herd them if they get too wild in the yard. Every rose has its thorn though, right? It has become more of a game they all play together. Seymour has already taught Brody so much and I can't wait to see him develop more in the coming years.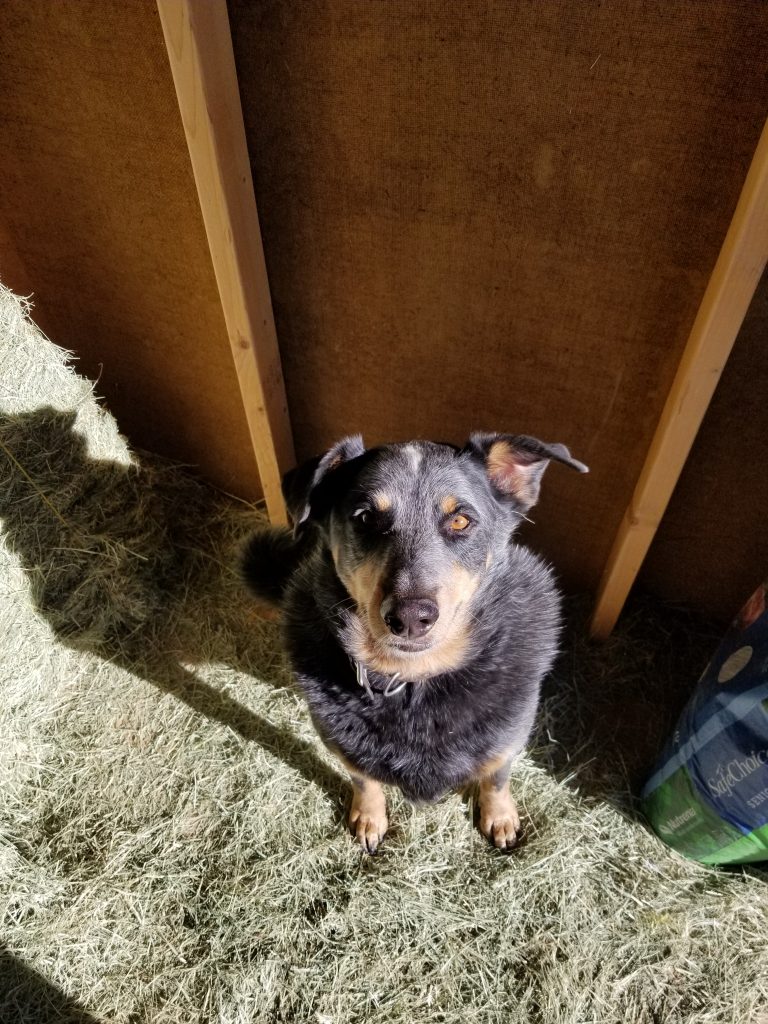 What dog breeds do you think should be on this list? Please let us know. You can drop a comment below or message me on my personal IG @unbridledmama – I would love to hear from you!
Love this blog post? We think you will like: Once an Equestrian, Always an Equestrian: Riding Horses Is in the Blood