Admire the beauty of fall from the back of your horse!
Autumn is one of the best seasons for trail riders to enjoy the fall foliage. The crisp air, blue skies, and trees full of color are just a few highlights. From daytime rides to overnight camping adventures, all riders can enjoy the spectacular scenery of fall. Saddle up for an experience of a lifetime!
It's important you do some research ahead of time. Depending on your destination and weather, the leaves may not have changed into their vibrant colors just yet. Specifically, look for locations with an abundance of deciduous trees, such as aspen, birch, hickory, oak, and maple. These species lose their leaves for the upcoming winter.
The peak time for breathtaking colors is usually only two weeks long. Most trees shed their leaves rather fast and storms can make them drop even sooner. The best months are September, October, and November, depending on your location.
These top destinations offer some of the best views of fall foliage.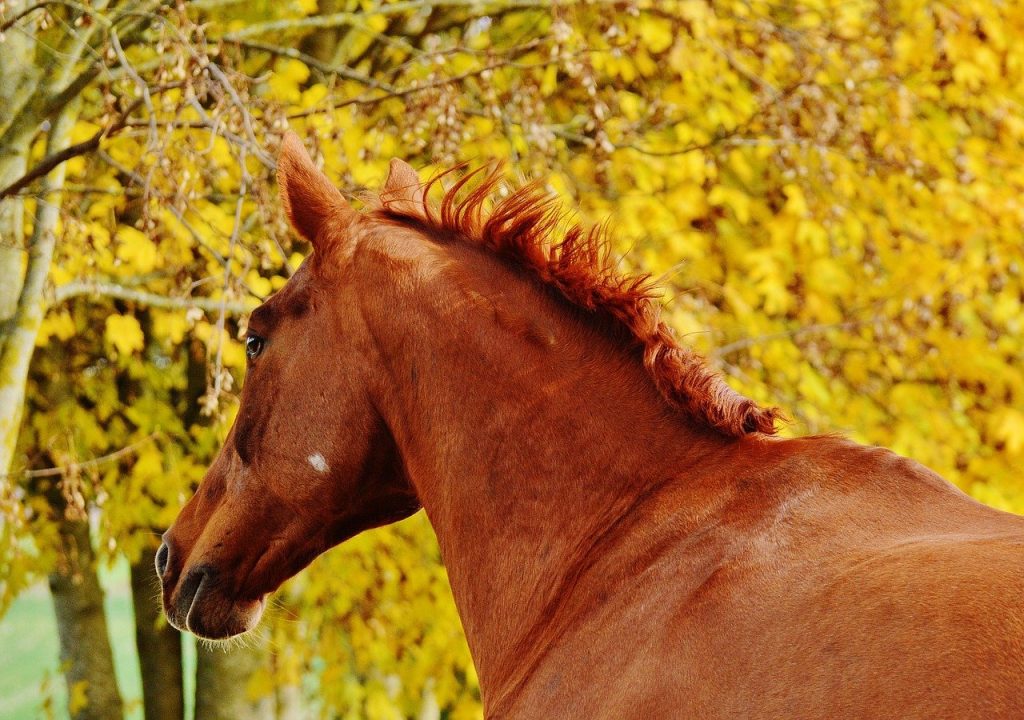 1. Bar Harbor, Maine
Hook up your trailer and head to the Acadia National Park, which is rated one of the top places to visit. Riders can enjoy 45 miles of carriage roads constructed by John. D. Rockefeller Jr. If you opt to leave your horse home, then consider a carriage ride through the park at Wildwood Stables. There are also historical hotels, salty, sea air and beautiful colors to be seen.
2. Catskill Mountains, New York
Home to four different ranches, Greene County is the perfect destination for a scenic mountain ride. You can saddle up for an all-day or overnight excursion. When you're done with your vibrant ride, check out the local cideries and breweries.
3. Stowe, Vermont
Known as the 'Fall's Color Capital', Stowe offers beautiful foliage from September to mid-October. Mad River Valley and the Green Mountains are the best locations to enjoy scenic meadows and forests via horseback.
4. Columbia River Gorge, Oregon
Between Washington and Oregon, you'll find more than 50 waterfalls. On top of their beauty, visitors can experience vivid foliage from October to November. Enjoy mature trees, beautiful streams, and views overlooking the gorge in this fall paradise!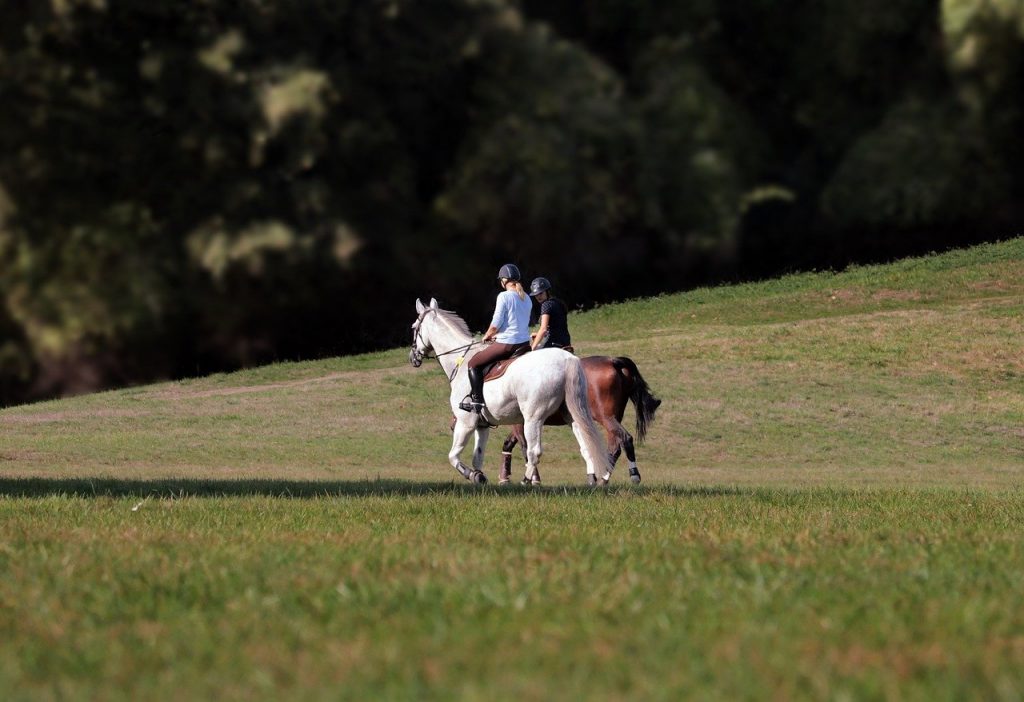 5. Eastern Shore, Maryland
Start your trip at the Elk Neck State Forest! With around 3,571 acres in central Cecil County, this destination welcomes horseback riders and hikers. In addition to the mixed deciduous trees, you notice an abundance of migratory birds. It's a birdwatcher's dream! Don't forget to check out the historic Turkey Point Lighthouse.
6. The Poconos, Pennsylvania 
Foliage chasers need to set their sights on the Pocono Mountains! Whether you bring your own horse or find a nearby stable, there is so much to see and do. Trail riders will explore streams, woods, and meadows while witnessing native birds and animals.
7. Dawsonville, Georgia
Head over to the Fausett Farms Horse Trails for the perfect fall getaway. Cool-weather, multi-colored fall leaves, and local festivals make this a wonderful place to visit. Riders will travel along streams, cross creeks and explore a mix of woods and grassy meadows. There are also tables and hitching posts for your convenience.
8. Aspen, Colorado
Prized for its gorgeous aspen trees that turn vibrant yellow, Aspen is a top fall destination. Take a guided ride through the scenic White River National Forest with T Lazy 7 Guest Ranch. The Elk Mountains serve as a beautiful backdrop!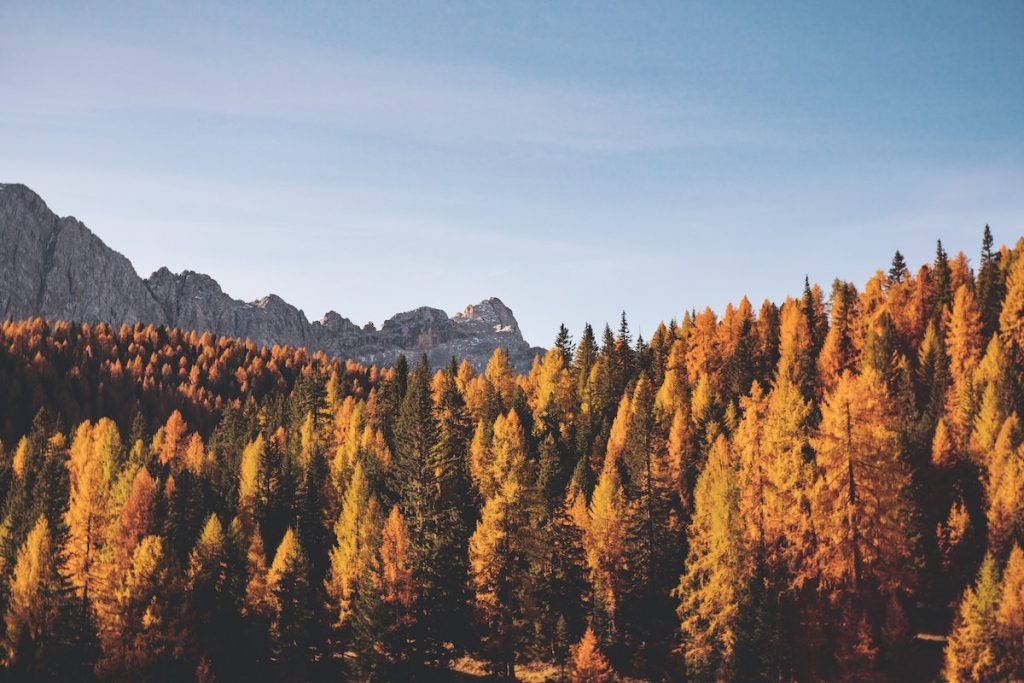 9. Franklin, Tennessee
Mark your calendar for early November! The maple, hickory, and oak trees come alive in Tennessee this time of year. A stop at Harlinsdale Farm, known for its Tennessee Walking Horses, is a must! They also offer a self-guided trail with nearly 3 miles of riding over the historical property.
10. Hocking Hills, Ohio
This region is definitely worth a weekend visit. The area bursts with color during autumn! There are 59 miles of hiking, 40 miles of horse trails, and 23 horse campsites. Some of the best adventures include Old Man's Cave, Rock House, 21 Horse Cave, and Table Top Rock. You'll find a mix of box canyons, cliffs, and waterfalls.
You can enjoy fall foliage across the entire United States!
Love this blog post? We think you will like: The True Cost of Riding