Praised for their versatility, these horses are capable of working on real ranches and competing in ranch classes.
More and more people are looking for ranch horses. It's not necessarily because they live on large cattle farms, but rather these horses are incredibly versatile and have winning personalities. Classes like ranch riding, versatility ranch horse, and ranch trail are growing tremendously in popularity. They allow you to challenge your horse in a fun and rewarding way!
Some may be wondering what exactly is a ranch horse, and what qualities create one. The answer may vary from farm to farm, but you're likely to hear a few specific traits over and over again. Without these qualities, you don't have a good ranch horse.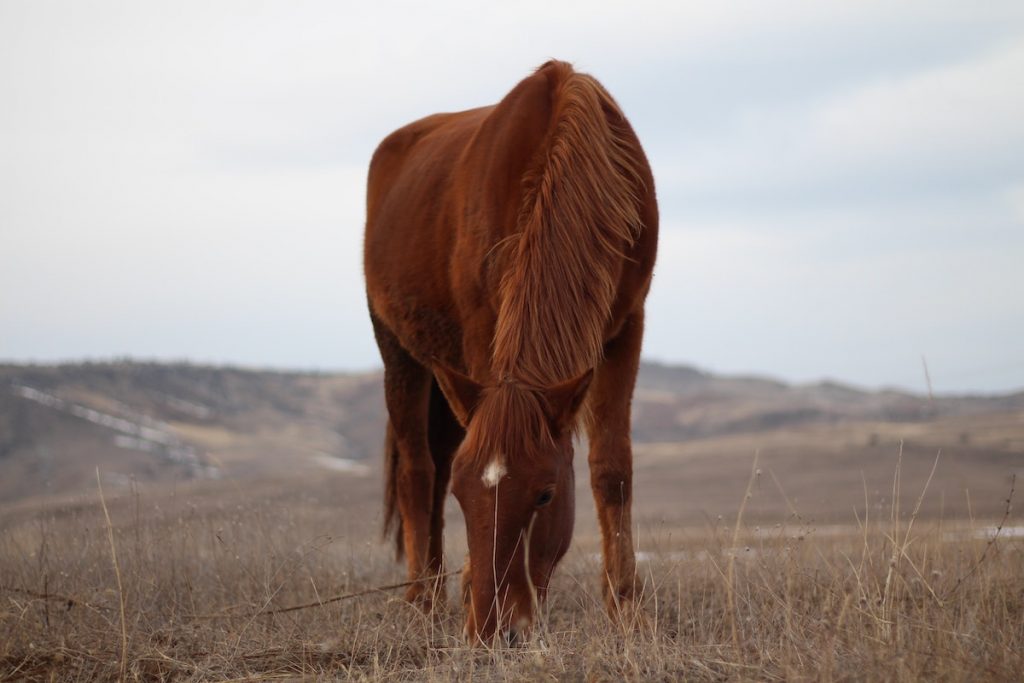 Ranch Horse Traits
Simply put, these animals can work efficiently on a working cattle ranch. That's their true purpose, whether they make it there on not. 

This horse will have a balanced conformation, hardy feet, and sizeable bone.

They're obedient, quiet, and attentive. A ranch horse is ready for their rider's next move. They listen and put up no resistance.

In the face of danger or the unknown, they remain level-headed and don't panic or take off.

These horses also have to be highly athletic! Not only may they be ridden for hours, but the tasks can be physically draining.

Some basic maneuvers they should be able to do include a roll back, sliding stop, and spin. These aren't just for performance's sake… These maneuvers are used on actual ranches.

Other requests of these horses range from changing leads easily to moving forward quickly and coming back when asked.

They're expected to ground tie and be comfortable with hobbles.

On many occasions, ranch horses will need to go over and through obstacles. That might be anything you'd find out in the wilderness- water, logs, rocks, under tree branches, etc.

Dragging things like a fence post or calf is another request they should be capable of managing. They shouldn't have a fear of ropes touching their sides or legs.

And of course, these horses have good cow sense. They can easily separate one from the herd and send it in any direction.

They will even be able to use their bodyweight to hold a cow once the rider has caught it.
Many will agree that any breed of horse is capable of the job. The most common ranch horse is a Quarter Horse though. Some even prefer those will foundation bloodlines. A few of the more common AQHA bloodlines include Shining Spark, Doc Bar, Driftwood, Colonel Freckles, High Brow Cat, Joe Hancock, Peppy San Badger, and many others! These names are famous because of not only their accomplishments, but of their offsprings' too.
Other breeds like American Paint Horses, Mustangs, Appaloosas, and Morgans may occasionally be spotted on ranches. Many breed associations also offer ranch classes, which allows riders to compete against similar horses. Ultimately, a good ranch horse isn't a breed, rather a type!
It takes the right training and temperament to be a ranch horse. Not every horse is capable of the job! Whether you're looking for a horse for a real ranch or just want a competition horse, they'll be expected to have many of the traits listed!
Love this blog? We think you will like Top Three Dog Breeds That Make the Best Ranch Hand