From the time I was 5 years old, horses have been my passion.
I was the little girl that begged for a horse while sitting in front of the TV watching all the Westerns back in the day. My first horse was purchased from Pearson Park, where horses were 'rented' to ride. He was a kind horse with a hard mouth and a bad barn storming habit. I soon learned, after a sore head and knees, tucking and laying down on his neck helped to avoid bumps and bruises from any open doors at neighboring farms. Learning how to ride this barn stormer bareback taught me great balance. Lack of money for a saddle was actually a blessing in disguise. So I rode many horses for many years…My experiences with horses include a wide range of disciplines, Western riding then a big switch to English hunter/jumpers with a good dose of driving. I boarded horses, many horses and gave beginning to intermediate riding lessons. Life with horses was good. There were not too many horses that I felt I could not ride through most bad habits in hand or on the ground. Put me on that horse and I would go.
We eventually found property fit for our dream barn. Plans and scrolled architectural drawings were piling up on the kitchen counter until we decided we had the perfect layout for our barn. Soon dirt was being moved, building materials arrived and up went the barn. Better than I could imagine, we had our barn, our horses, and property to ride around.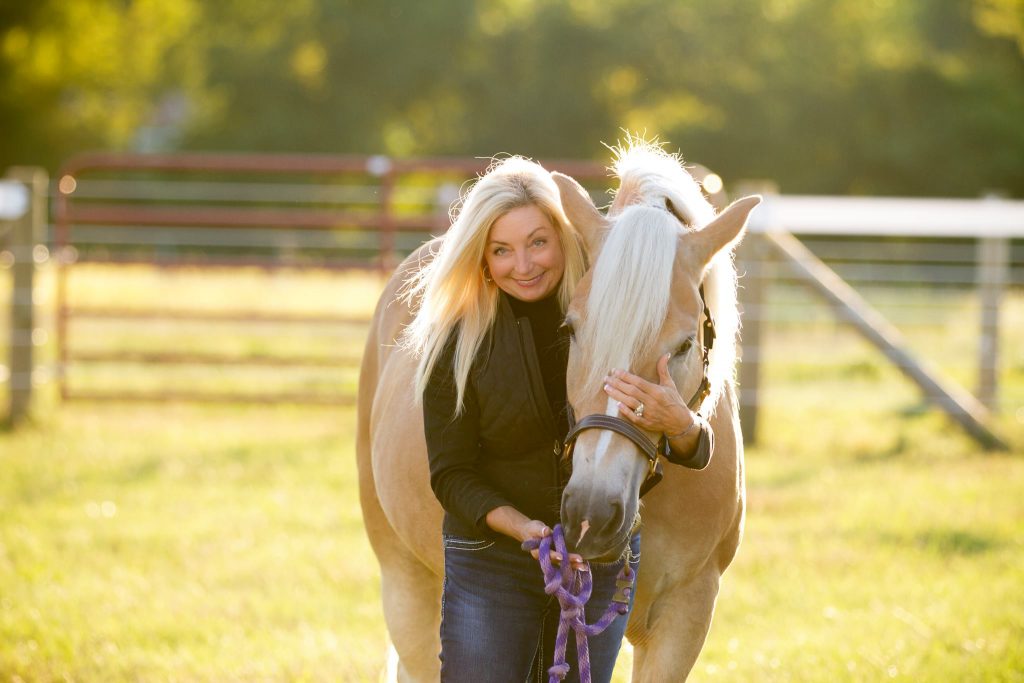 Not long after the barn was built I started feeling sick and doctors were unable to diagnose what was wrong. I soon found myself in and out of hospitals to no avail. Slowly, I found I did not have the energy to ride like I used to and for about a three year period, I was unable to do the normal things in the barn or ride. Just getting well was the goal and it took time.
Although I began to heal, I needed people to help with my barn and horses. I found that I wanted to try to ride, but did not feel confident because of being weak. I would brush the horses and return them to their stall or pasture. Going very slow, I could only hope that I would be able to ride at a walk soon.
Getting back in the saddle was slow. And after being sick for a time I found that my stamina was not at all what it used to be. I not only lost muscle to sit confidently on my horse, but I also lost my breath! I could not trot for any length of time before I was completely winded. My confidence waned and my thoughts of having a good ride were memories rather than daily events. I became a secret worrier, concerned that I would not be able to do what I once did. And the thought of telling anyone about my fears would have been more like death rather than just being truthful.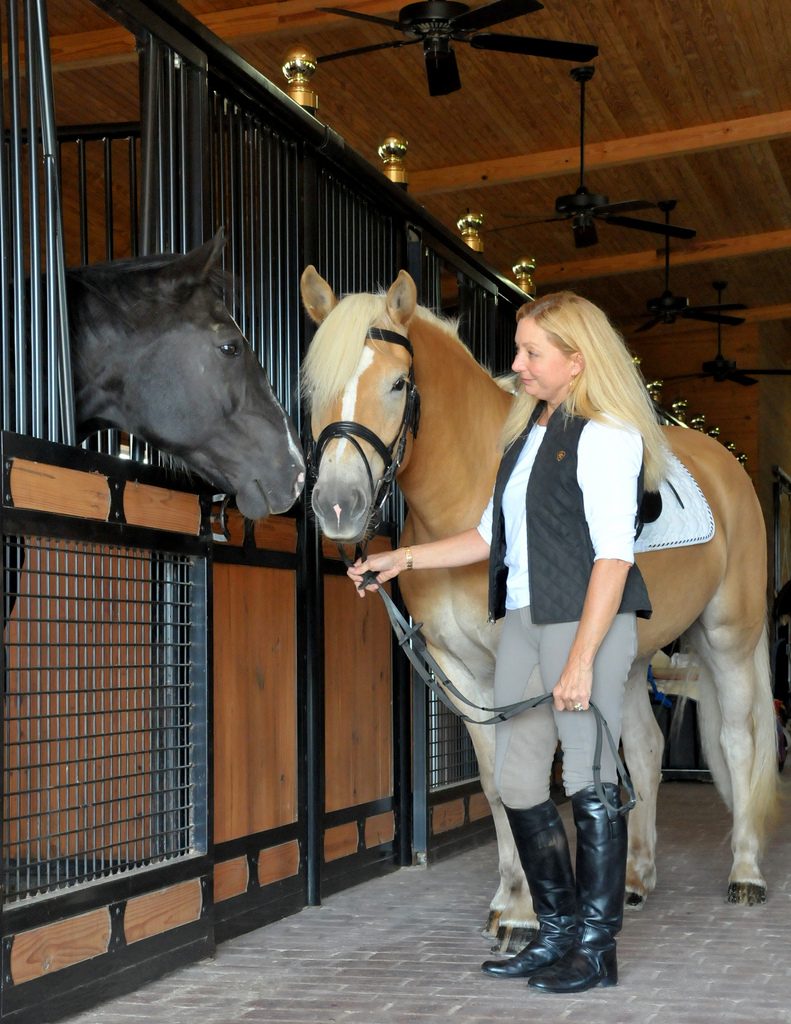 So for a few years, I would brush my horse, longe and barely ride wondering what was going on with me. I began to read some of the horse forums and found out that I was not 'the only one'. Riders that have ridden and then for many different reasons take a few years or more off, find themselves lost and unable to confidently ride again. And we have a name, we are termed Re-riders! Any age, discipline or level of riding combined with an amount of time off can throw us into a Re-rider tailspin when we decide to get back to riding. Often it's people that rode when they were young, took a break and then decide to come back to their horses. Perhaps the rider has returned to horses at an older age no longer have the physical strength they once had or the realization that fast reactionary time has decreased and fear or anxiety sets in. Confidence is lost and embarrassment follows leaving the rider disempowered and unable to do even the simplest aspects of riding – just getting on, moving from the walk to the trot, or riding outside of an indoor arena. The anxieties are varied and almost debilitating to the rider.
The good news is – these fears or weaknesses can be overcome. The first step is to be able to understand that anyone, any age, could become a Re-rider. Then with the help of an understanding instructor, horse friend or a support person, you pace yourself and work back into confidence. Having a safe horse is key to eliminating any further negative experiences. Also, consistency with riding on a regular basis keeps confidence in check over time. Finding a schooling barn with good seasoned horses, (even though your horse may be at your own home barn) and setting up a few lessons could be all that is needed. Having the lesson back-up may be just what you need to keep riding confidently, when once you rode alone. It just helps to know you have support riders around you and a plan with goals to get back in the saddle.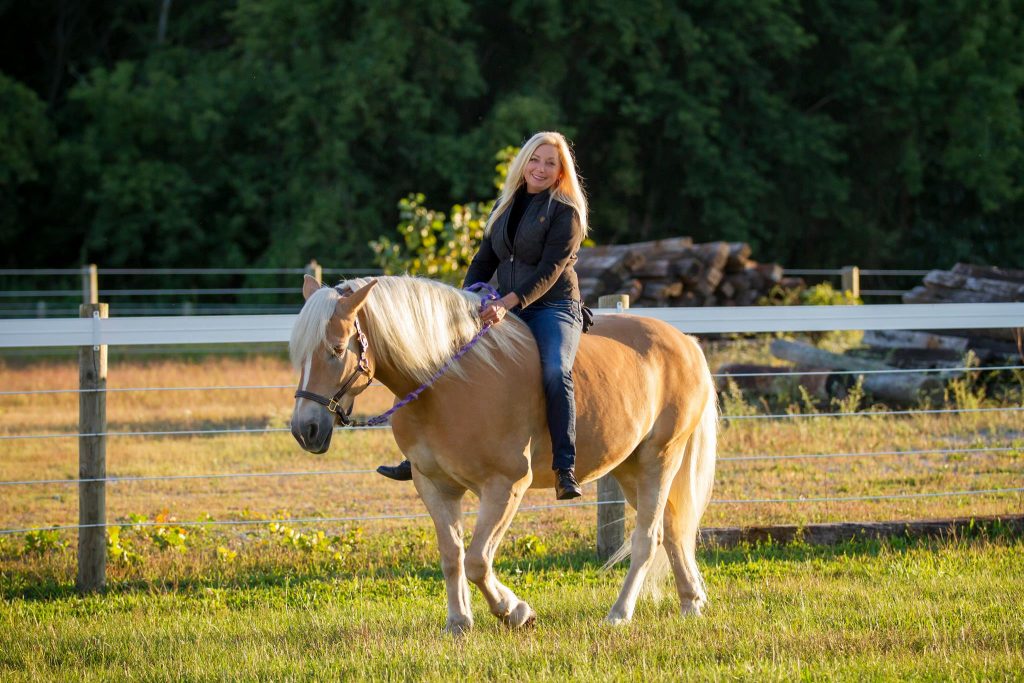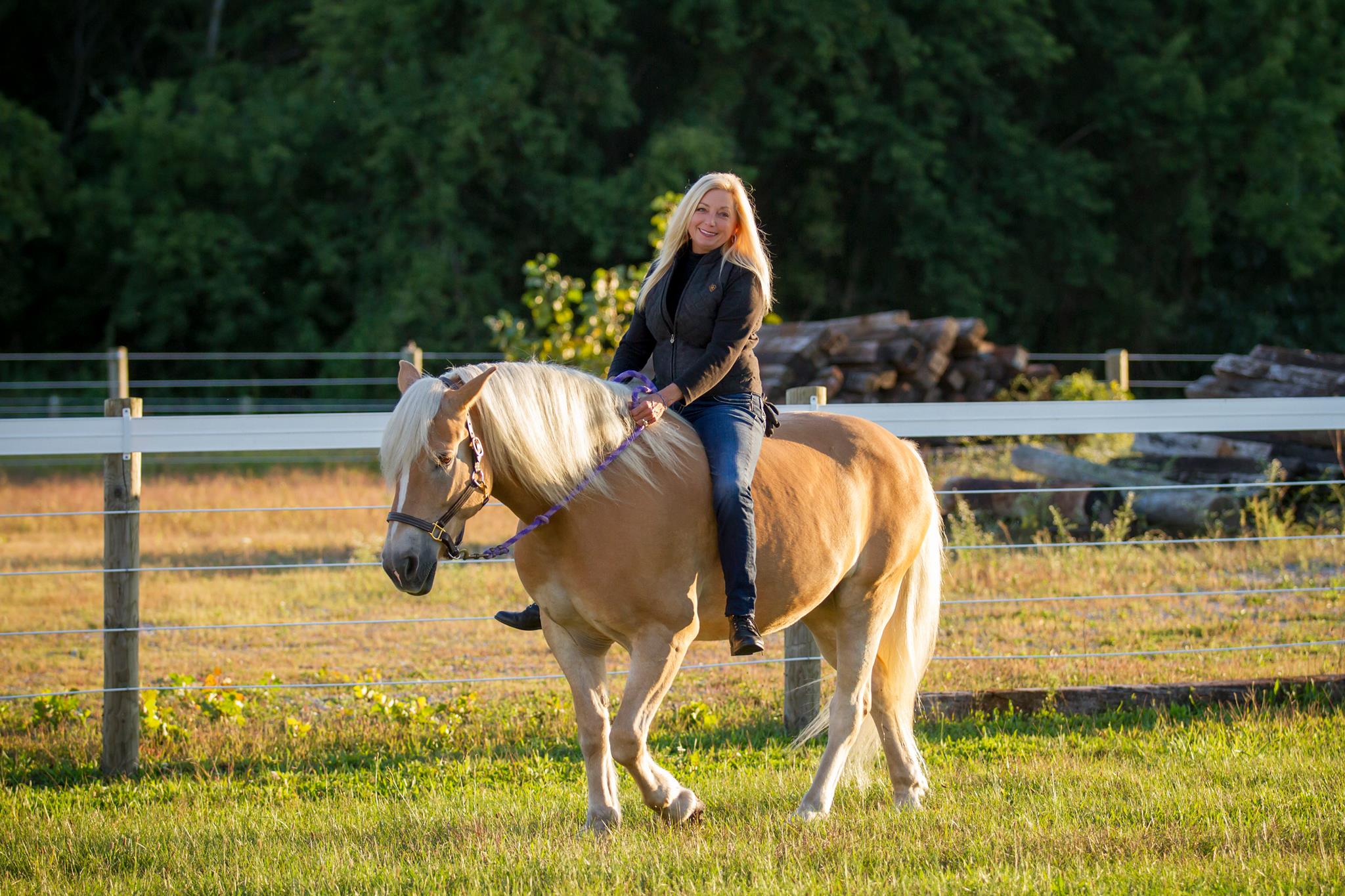 I have been riding at a barn where experienced riding friends are there if I need to call on them. They have gently yet actively nudged me back to doing the riding I want to do once again. Since I have horses at home too, I have a friend that will ride with me on nearby trails – so I get both the indoor experience of schooling and the outdoor ride that fulfills my horses and myself even further. My goal – to jump something more than just small oxers again. And I know I will do it!
If you think you are a Re-rider, don't be ashamed to talk with someone you know that will listen to your experience. Talk out a plan to move forward with their help and a good, quiet horse. Before you know it, you will be having all those fun experiences again, just like you remember!