West Coast trainer Lisa Winn of Far West Farms, located in Calabasas, California, shares her perspective on preparing young riders for their first medal final. Lisa has taught out of Far West Farms for over thirty years and has trained riders, including many young top professionals. Pro riders such as Jamie Taylor won their first junior medal at the Los Angeles County Horsemanship Final. Ashlee Bond won her first junior medal with Lisa at the San Fernando Challenge Medal Final. 
Lisa is active in the Los Angeles Horse Show community through affiliations with participation on multiple boards. Lisa was the President of The San Fernando Horse Show Association for six years and has continued as a committee member for the past twenty-six years. She was the Vice President for two years of the Los Angeles County Horse Show and has been a board member for a total of twenty-four years. Additionally, for the past three years, Lisa has been on the California Professional Horseman Association.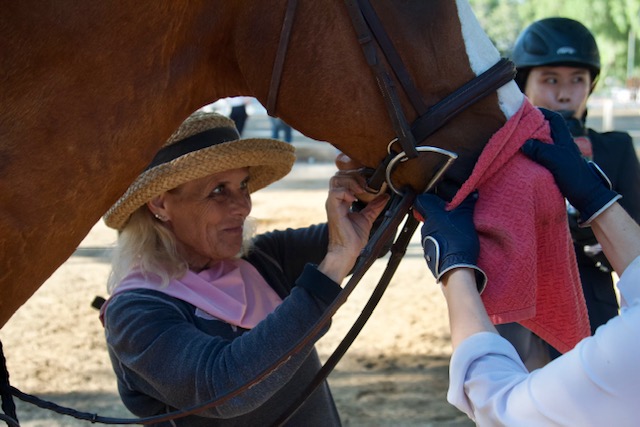 She believes riders entering their first medal final should have elements solidified include; teaching kids to ride a proper track while on course, continuously keeping a consistent pace throughout, and reminding students to use corners well are essential elements. When young riders debut in their first medal final, these elements can be easily forgotten. When preparing riders for their first medal, she believes the trainer's responsibilities should include; prepping students with the training of proper inside turns to fences, flatwork incorporating counter canter exercises, and practicing changes of leads in lessons. Well, executed turns on the forehand and haunches are additional and vital exercises riders must incorporate within their training. When her students can perform these skills confidently and with ease is an indication to her that her student is well prepared for competition.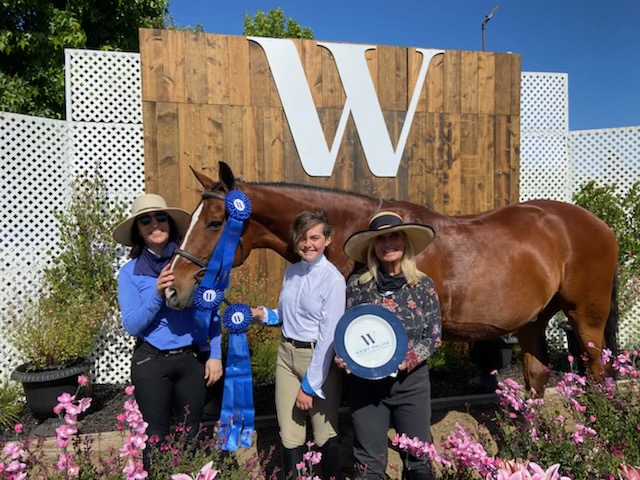 These exercises are helpful because they facilitate riders who can think quickly and confidently make independent decisions while on course. Students who can follow a plan but modify when needed and making the adjustment appear smooth and effective at a given moment during competition is essential. Lisa feels her riders must know their horses' tendencies well, but always riding forward and staying in the present moment is necessary. Staying focused on the course and not allowing one mistake consume them so much they become distracted throughout the remainder or lose the fun in competitions. Riders should walk into the show ring with confidence oozing out of their tall boots. She tells her students to shine bright like a diamond when stepping into the ring and not saunter across like a herd of cows. 
  Lisa feels riding skills are essential, but she promotes having respect for self, the horse, and the judge. She believes that students who dress appropriately and do not look like an unmade bed are important because the judge will notice the amount of effort put forth in their appearance. She emphasizes to her students to be aware of their horse's appearance, too, as their horse is their partner in crime, and students should always treat their partners with respect. Additionally, she reminds students to watch classes before theirs and keep attuned to how the judge pins. She reminds students they can learn a tremendous amount by watching others compete because it can help modify their own plan if necessary. Active participation in all aspects; less Instagram time and more focus on goals if students' goals are to compete well.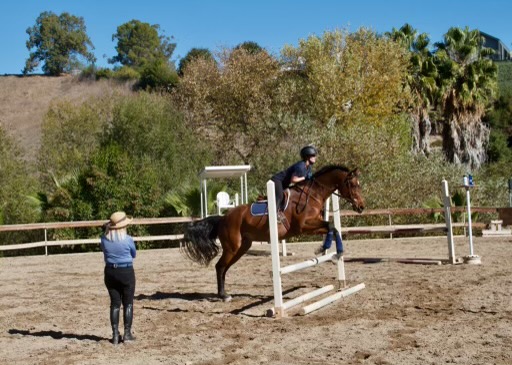 Most importantly, Lisa tells her students that they are here to have fun. If difficulties arise during practices or at shows, Lisa reminds students that they can achieve the rider's goal together. A strong rapport between coach and rider is essential in confidence-building. Also, barn mates, which uplift one another, contribute to the success of her students. A great support system consists of multiple contributing elements, and Lisa's students are fortunate to have her and one another. 
Lisa loves developing young riders and watching them achieve their goals. She has proven her niche in the show world through her success in developing top professionals. Her students succeed in their first medal class due to the hard work and dedication they put forth. However, her students' writings on the wall are successful due to her coaching skills and commitment to the sport. She reminds students that if you enjoy something, you often excel at it, and again, her students shine bright like a diamond.  
Do you shine bright like a diamond? 
Love this blog post? We think you will like How to Get a Stronger Leg