Don't let the heat stop you from enjoying your horse!
The arrival of summer means hot, humid weather is upon us! If you want to keep riding, then you'll need to dress the part. There's an art to it! From sunburns to overheating, there are a few obstacles you'll have to get around. Luckily, the equestrian industry is full of innovative products designed with your comfort in mind. You can be stylish and smart!
Depending on if you ride English or western, the options may be a bit different. The products, however, all have the same purpose. They need to be lightweight, breathable, and wick moisture away. Who's ready to go shopping!
Summer Attire from Head to Toe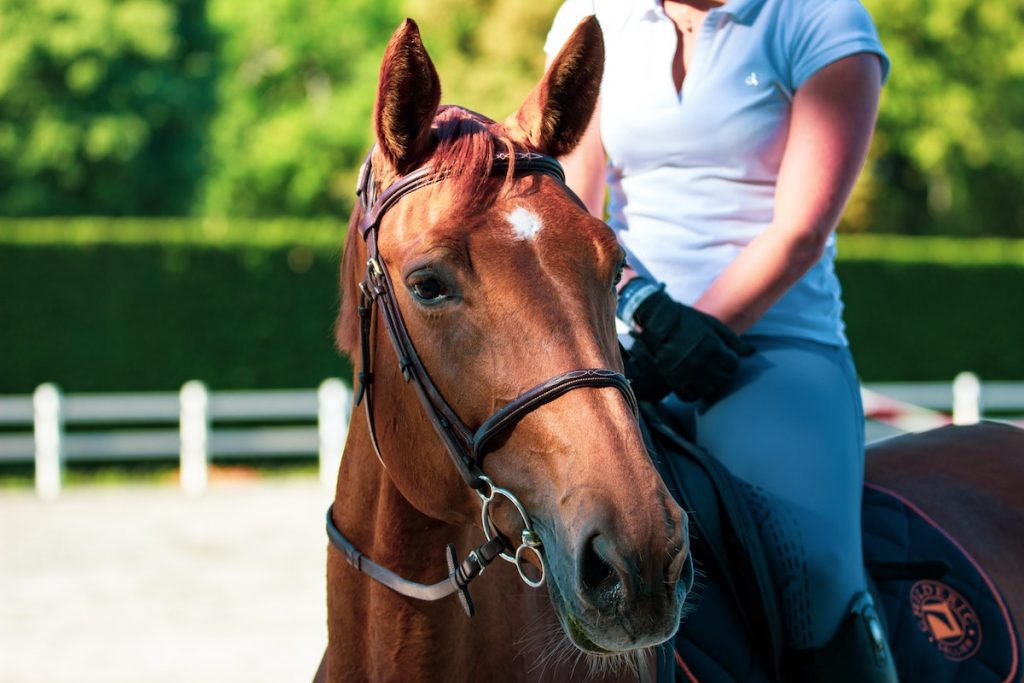 Helmet
Let's start with helmets. In the summer, your head can get really sweaty under a helmet. That trapped heat can make you dizzy and uncomfortable. It's important to find a breathable option when riding in hot weather. You'll want to look for ventilation windows, a mesh liner, and visor. Some even purchase an extra wide visor that connects to their helmet. That'll keep the sun off your face!
Shirts
Next, you'll need a summer-friendly shirt. There are plenty of options in this department! Some have collars, and others are long-sleeved. If you sunburn easily or will be on the trails, you may want something that covers your entire arm. For many, a short-sleeved shirt gives them more flexibility and airflow though.
When shopping, look for materials that are cooling and wick away sweat. The fabric should be lightweight and breathable. Additionally, a few specialty shirts have built-in SPF protection. 
Gloves
No one wants to ride with sweaty hands. It's actually really hard to grip the reins when your hands are like that too. If you go to a tack store, you'll see a clear difference in winter vs summer gloves. The latter of the two should be lightweight and of breathable fabric. Ideally, they have a grippy palm in case the reins get sweaty from your horse's neck.
Riding Pants
You may enjoy wearing shorts while out shopping, but they are a big 'no' when riding. Pants or breeches are a must for your own protection. Fortunately, there are many summer options out there. English riders will have a nice selection of tights and breeches that are breathable and moisture wicking. Western riders may even swap out jeans for tights on especially hot days. Similar to shirts, some have built-in SPF protection.
Riding Boots
Your summer riding boots will need to be ventilated like the rest of your outfit. On very hot days, it may be more comfortable to ride in paddock boots. Tall boots can get hot and offer little ventilation on summer days. Another helpful tip is to find waterproof boots. After a ride, you may need to hose your horse off. You don't want water sweeping into your shoes.
Socks
From fun patterns to practical designs, there's a huge variety of socks on the market! Sweaty feet are often smelly and embarrassing. What's worse is they can cause fungal issues like athlete's foot. Choose a pair of socks that are made for summer! They'll be breathable.
In case you didn't notice, the overall theme of summer clothing is lightweight, breathable, and moisture-wicking materials. The difference they make is huge! In addition to the right outfit, you'll need to stay hydrated, apply sunscreen, and take frequent breaks. Many riders like to school in the mornings or evenings to avoid the harsh daytime sun. Don't forget about your horse in this heat either! They'll need some extra care and love.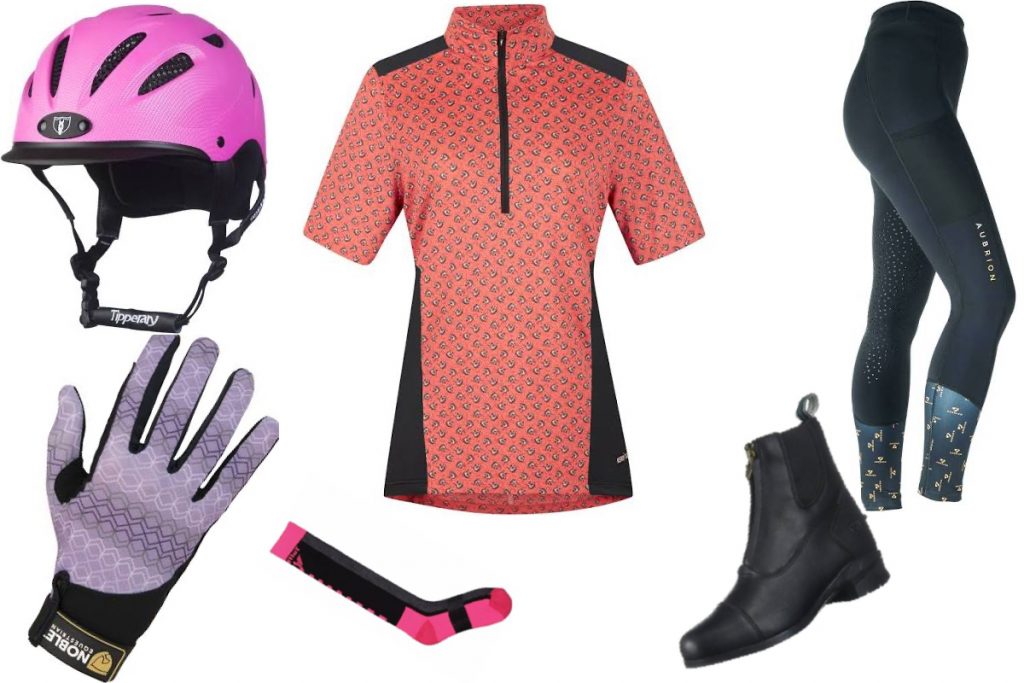 Enjoy these practical options:
Love this post? We think you will like Winter Look For Under $150