For equestrians, Winter can be brutal.
The cold, wind, sleet and snow may win us a snow day from school or work, but it does not stop us from seeing and caring for our horses. Most horses still need exercised or ridden. My first thought when dressing for the barn during the chilly months of November-April is being warm. I do not want to spend 3 hours shivering and being miserable, so dressing in warm, easily removed/added layers is of utmost importance. That being said, I need my outfit to be functional for whether I am riding or just grooming. I like it to be flexible and allow me freedom of movement. It should also be breathable, without sacrificing the warmth factor, because I don't want to be sweaty in the cold. In summary, I look for clothes that are warm, functional, flexible and breathable. A little dose of fashion doesn't hurt either!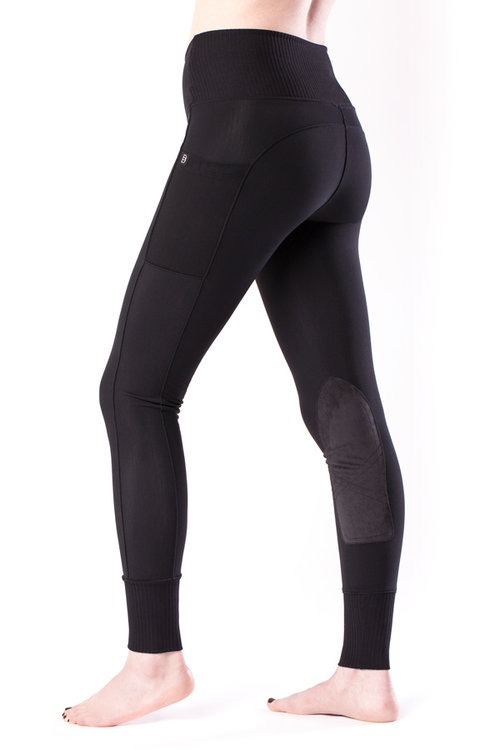 I like to start every outfit planning with my bottom half.  If you buy one piece of equestrian clothing this Winter I highly suggestion it be the "G2" Winter riding pant from Botori. I have previously done a review on the original version of this pant (see here), and I am happy to report that the 2019 model is improved in the waistband and stays put no matter what you are doing. The cozy, brushed fleece interior will keep you warm and the ribbed cuffs and high-ribbed waistband will keep you comfortable. The fabric has excellent shape retention, fitting you like a glove each time. The pants are flexible, moisture wicking and have traditional suede kneepatches, which mean they are designed to perform in the saddle. While there are multiple color options, my favorite is the all black. It allows for more versatility and I typically will wear it all day long, way after my trip to the barn is over. Plus, you have to love the convenient pockets on the side that perfectly fit your cellphone! Price is $115. Use my code Horseglam10 for 10% off. Total steal!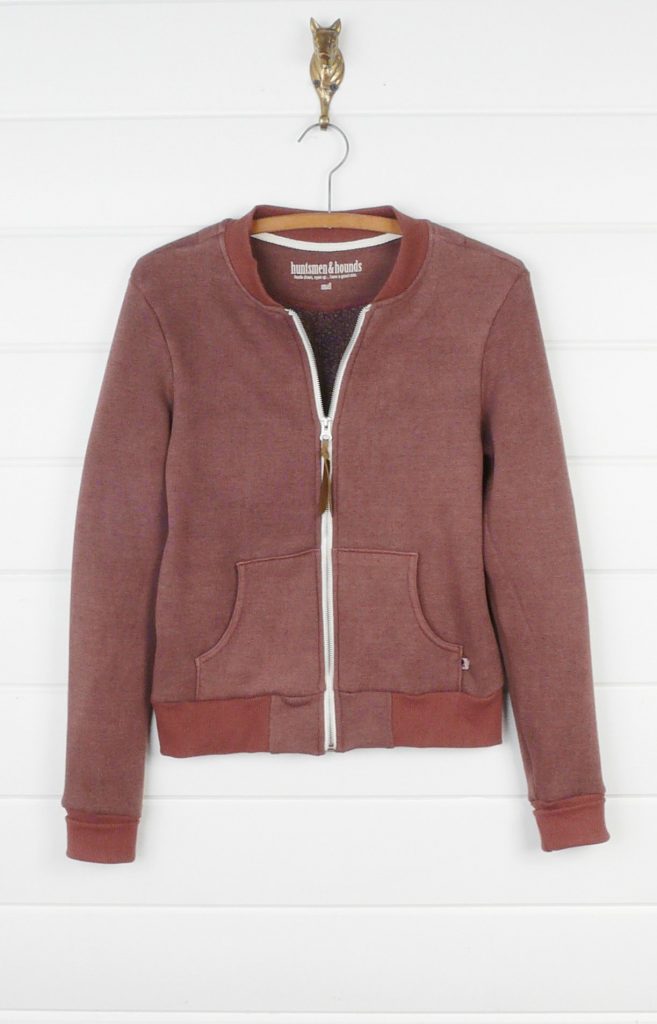 Next I like to put on a plain long sleeve shirt in a neutral color as my base layer. Jcrew outlet has some great neutral colors that are are form fitting and good quality at reasonable prices ($15). Overtop my base layer, I pair a warm sweatshirt that is not only comfortable but is also fitted. I like it to be tailored so that it fits easily under my winter barn coat, or if I am not using my winter barn coat, it will be functional enough to ride in.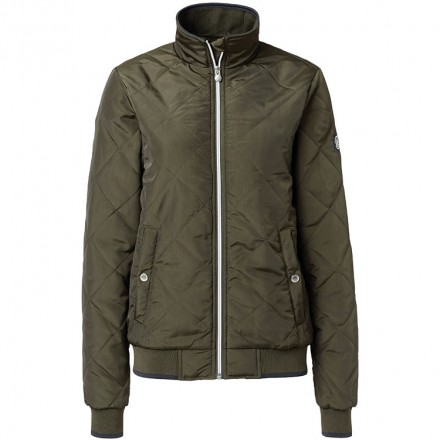 I love this bomber zip up from Huntsman & Hounds. My favorite color is the Dusty Rose. It is on sale right now for only $30.
This total look is under $150, and for an outfit that includes quality and fashionable riding pants, you can't beat it. Add a winter riding jacket for under $100 at Mountain Horse. I like this style.
Looking for something to wear in the early AM when you are feeding the horses? Or maybe you want to be warm at the show whether you are showing or not (can I get a hey, show moms!)? This one piece wonder from Redingote Equestrian will keep you warm and dry between rides, and beautifully satisfies my requirements: warm, functional, flexible and breathable with a little dose of fashion mixed in!
**Andrea Wise graduated from Wake Forest University School of Law in 2007, where afterwards she spent 7 years as a commercial real-estate attorney.  In 2012, she launched the equestrian company, Pony Glam, which makes and sells the only colored hoof dressing for horses. She is also the voice behind the new equestrian lifestyle blog, Horse Glam. Andrea lives in Charlotte, North Carolina, with her husband, Zach, two young children, cat and horse, Chloe.