Making sure my ringside bag is stocked full of the necessities is something that is really important to me on busy show days.
 I always make sure to spend some time the night before, reorganizing, restocking, and throwing out last weekend's accumulation of mint wrappers, receipts, and other trash.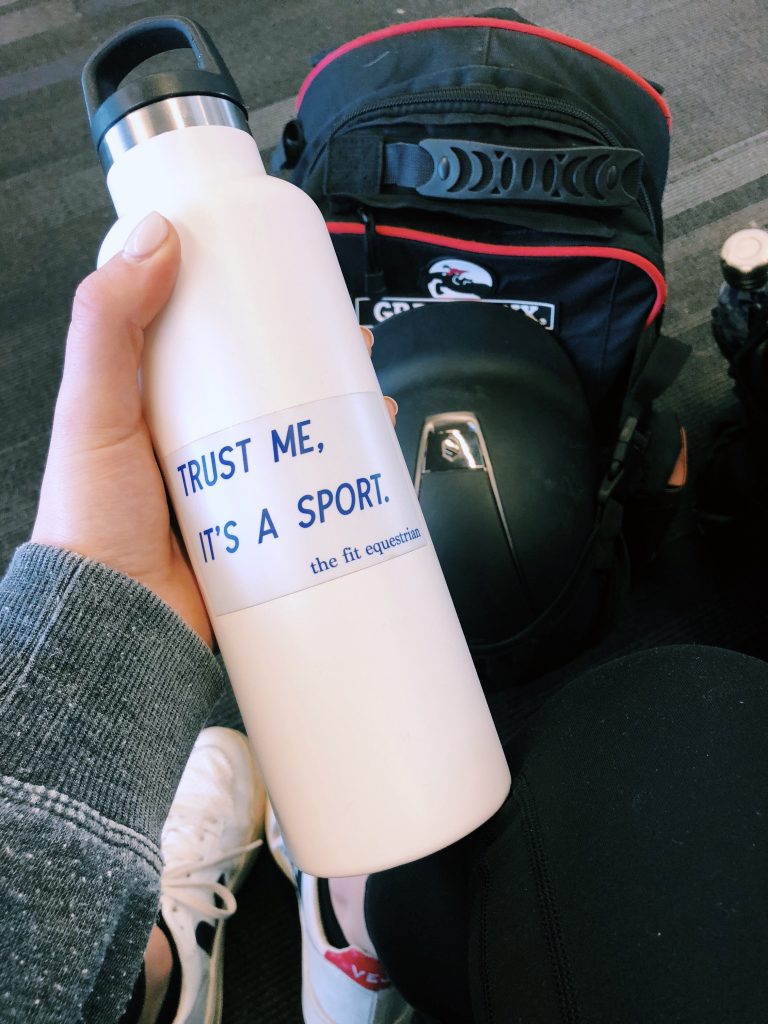 #1: REUSABLE WATER BOTTLE
Drinking enough water can definitely be a challenge on show days. Bringing your own water bottle is helpful as it ensures you'll have water on hand at all times! Most horse shows usually have water coolers by the rings that you can use to re-fill your bottle is needed. This is also a great way to save money and be eco-friendly!

#2: HEALTHY SNACKS
I always make sure to bring some healthy snacks to every horse show. You never know what kind of options there will be at a show (if any). Some of my favorites are apples/bananas w/ peanut butter, protein bars, crackers, or mixed nuts. These are all really easy to keep in a bag or tack trunk as they don't require refrigeration.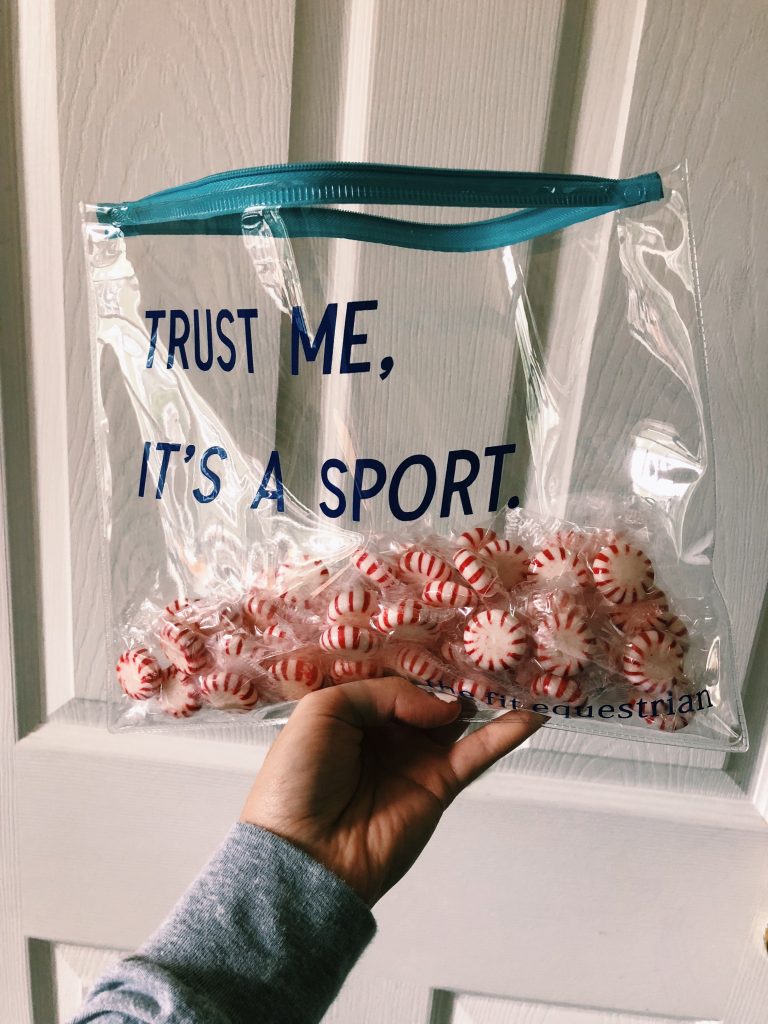 #3: HORSE TREATS
This one is self-explanatory! I like to keep a bunch of mints in one of the TFE "Trust Me It's a Sport" bag to keep them organized in my backpack.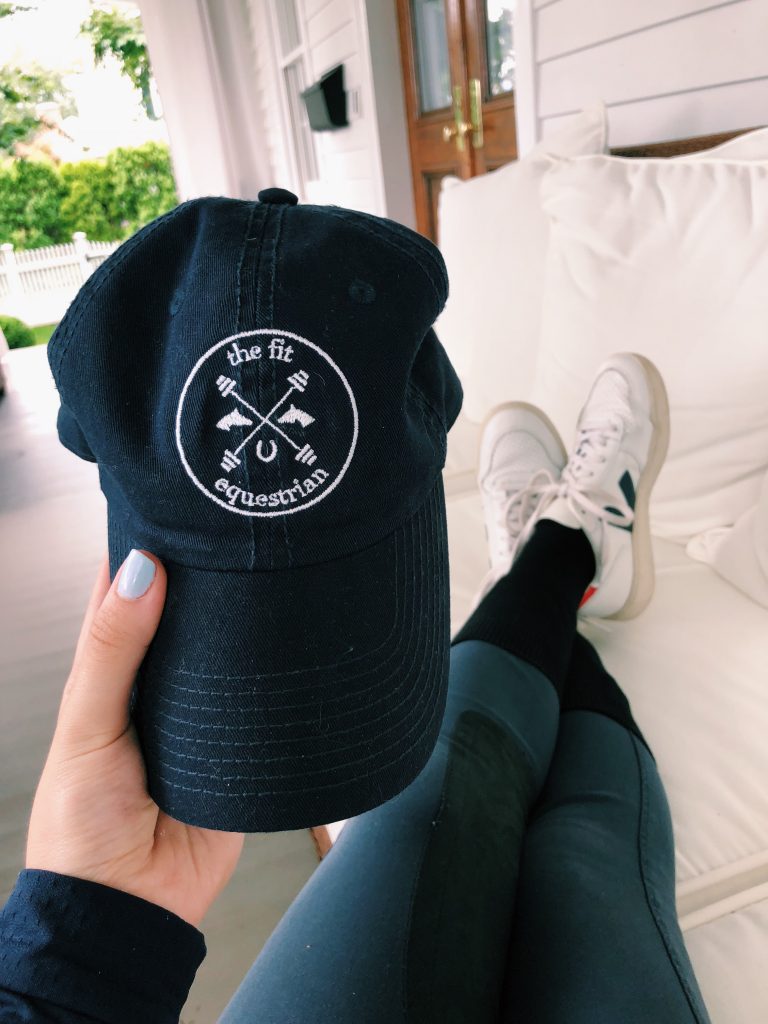 #4: BASEBALL CAP
After I'm done showing, I like to throw on a baseball cap to cover up my sweaty helmet hair. My TFE Logo Hat is, of course, my go-to at horse shows! I also love that it shades my face and prevents sun damage.
Here's a handy checklist with some more essentials that you can use to pack for your next show!
**
Lauren is a competitive adult amateur equestrian and NASM certified personal trainer with a degree in Applied Nutrition from the University of Delaware. As an equestrian, personal trainer, and nutrition major she is knowledgeable about many aspects of training and is well equipped to design exercise and wellness programs for equestrian athletes. Learn more about The

Fit

Equestrian's fitness programs, nutrition guides, and logo apparel HERE.