My journey from start to finish with Flex Fence and Shockline.
My husband and I recently purchased a horse farm in Virginia. I knew it would require some updating to be ready for horses. It had sat for many years previously. The white vinyl fencing had seen better days! I began the fun project of planning our pastures and fencing. I considered my horses' safety, the installation process, and affordability. Ultimately, RAMM's Flex Fence combined with Shockline offered everything I was looking for.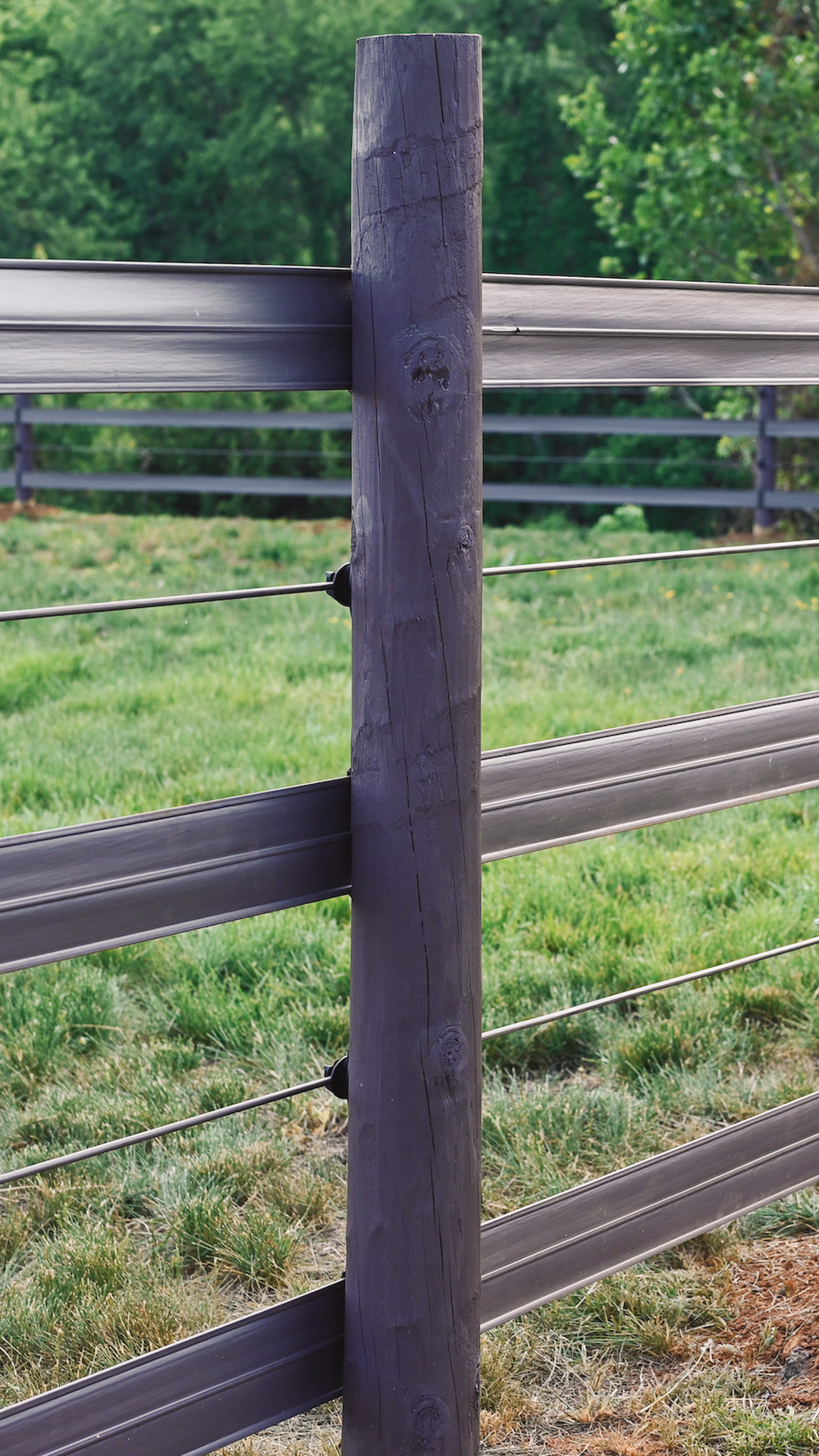 Our History Fencing
Thus far, my husband and I have installed wood board fencing, no-climb mesh, and electric rope at previous farms. We definitely have a wide range of experience! I was looking for something different this time. Wood board fencing was time-consuming. I also found it difficult with uneven ground. Our new farm is in the mountains of Virginia, so there are very few flat areas. I do like no-climb fencing, though I wasn't a fan of the installation. We found it hard to tighten and remain that way. Lastly, I wanted more of a solid boundary for my young horse, so I was hesitant to use only electric rope.
I was familiar with Flex Fence and it seemed to offer everything I needed. I figured the Shockline strands would keep my horses from rubbing or leaning on it. I had found the perfect combination!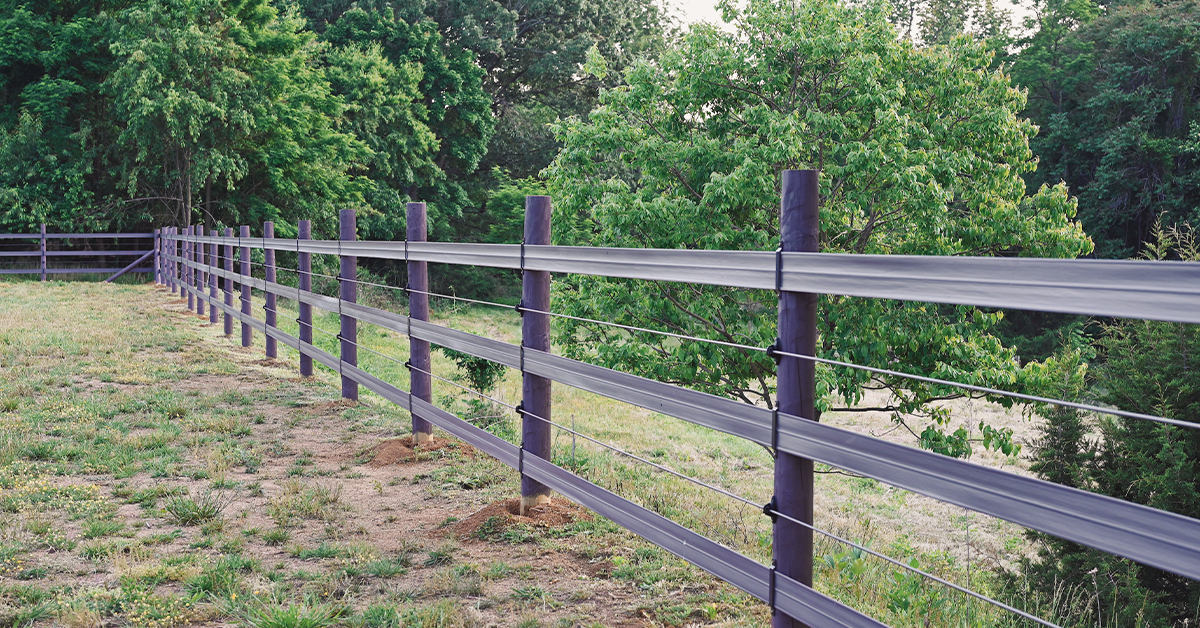 The Installation
RAMM supported us every step of the way. They provided a detailed list of everything I would need for my 200 x 80 paddock. I went with this size because it would eventually serve as my riding arena. It was one of the few places on our farm with totally flat land. For now, my two horses could enjoy some grass on it though.
After I acquired the materials and studied the installation guide, it was time to get busy! I had opted for wood posts. My husband used his tractor to dig the holes, and in the posts went. The corners required concrete and footers. I was careful to follow the recommendations, as I wanted a tight, sturdy fence. The corners have a lot of pressure put on them. I also stained the wood posts, so they would match the brown Flex Fence and Shockline.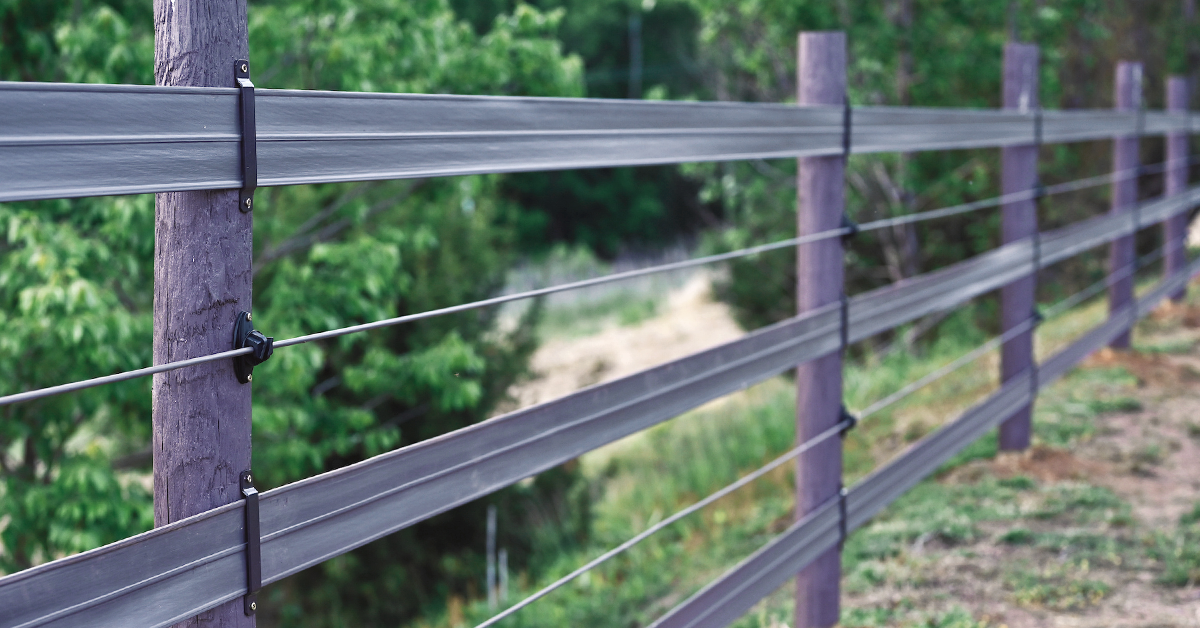 The actual installation of the Flex Fence and Shockline was a breeze! It was definitely easier than some of the other fencing options I had done in the past. I opted for three strands of the 425 Flex Fence. I also chose to install mine on the inside of the posts, but on the outside of the corners. This was primarily because I intend to use it as a riding arena in the future. I started by creating a string line of where I wanted each Flex strand to go. Once the layout was complete, I installed the brackets. Per the instructions, only the bottom of the bracket was secured into the wood. After the fence was strung, the top part of the bracket was secured. The Flex Fence is designed to move freely through each one.
The Shockline was also easy to install. I chose to put one strand between the top and middle and one between the bottom and middle. I recommend using a spinning jenny, as the wire can tangle easily. Our fence is attached to a Power Wizard solar charger.
Both the Flex Fence and Shockline were easily tightened. I opted for an end tightener kit at the start and end of each strand of Flex Fence. Within seconds, my fence was stretched and had no sagging at all. Similarly, I used in-line fence tensioners with my Shockline. Both types of fencing were tightened effortlessly!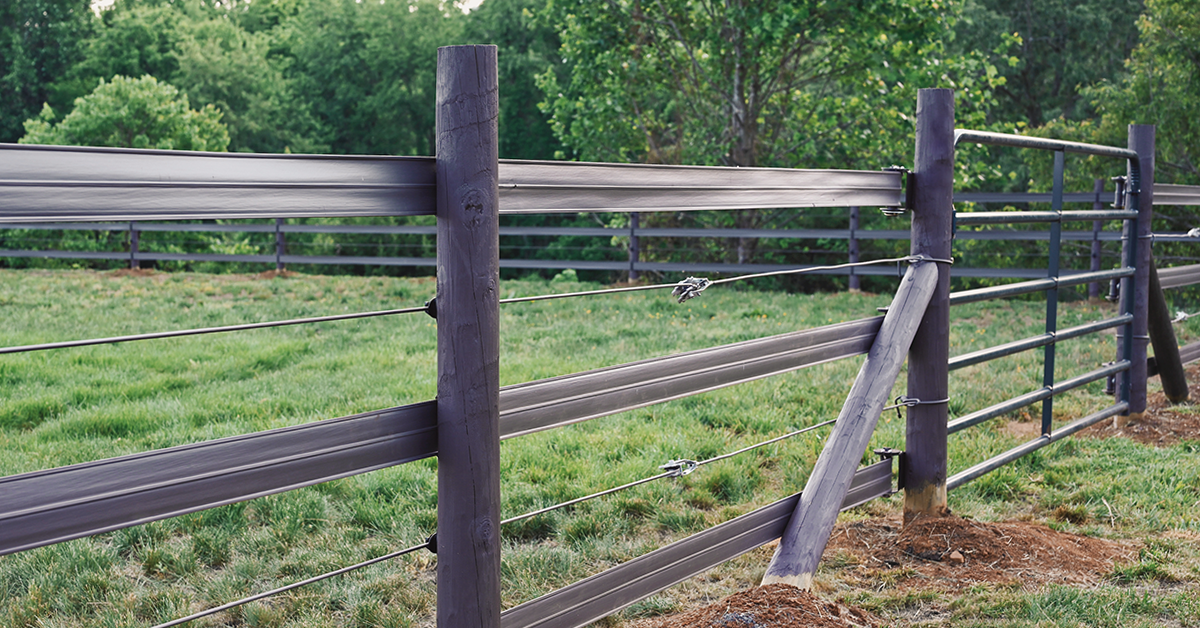 The Results
Currently, I have two horses, a young Lusitano and sassy Miniature. This fence works perfectly for both of them! They respect it, especially with the added Shockline. I feel confident that they're safe within it. Furthermore, I have already received so many compliments. My husband and I love the brown color and how natural it looks. The fence is still new to us, but with the warranty that comes with it, we have no worries.
In the future, I plan to install more Flex Fence and Shockline. This smaller, flat paddock was a great trial for us. I look forward to fencing in more of my land and have no doubts that RAMM's fencing will continue to impress.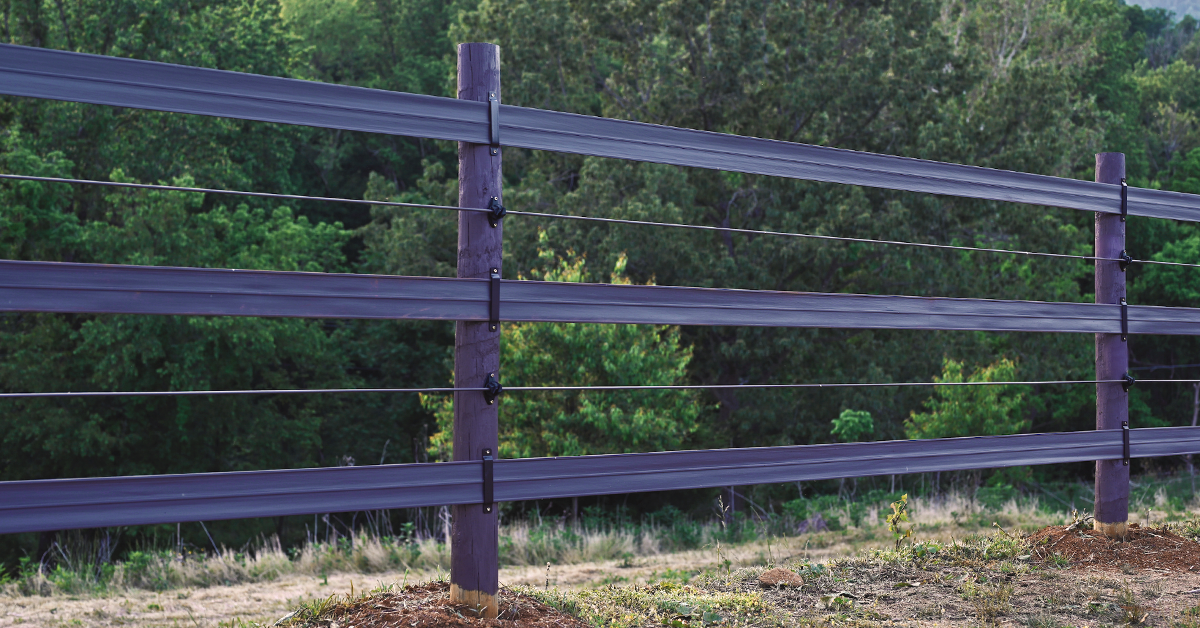 Love this blog post? We think you will enjoy Creating a Safe Environment for Your Horse by Brittany Madonia.