Owning a horse comes with a lot of responsibility, not only in feeding and caring for them in the day-to-day, but also in creating a safe environment for your horse to live in as well. Horses have survived in the wild for thousands of years, but there are times when their domestic relatives don't seem to share those same self-preservation skills. It is for that reason that many horse owners wish that they could bubble-wrap their horses in an attempt to keep them safe.
The three areas that come to mind when I think about creating a safe environment for your horse are:
The Barn
The Paddock and Pasture
Training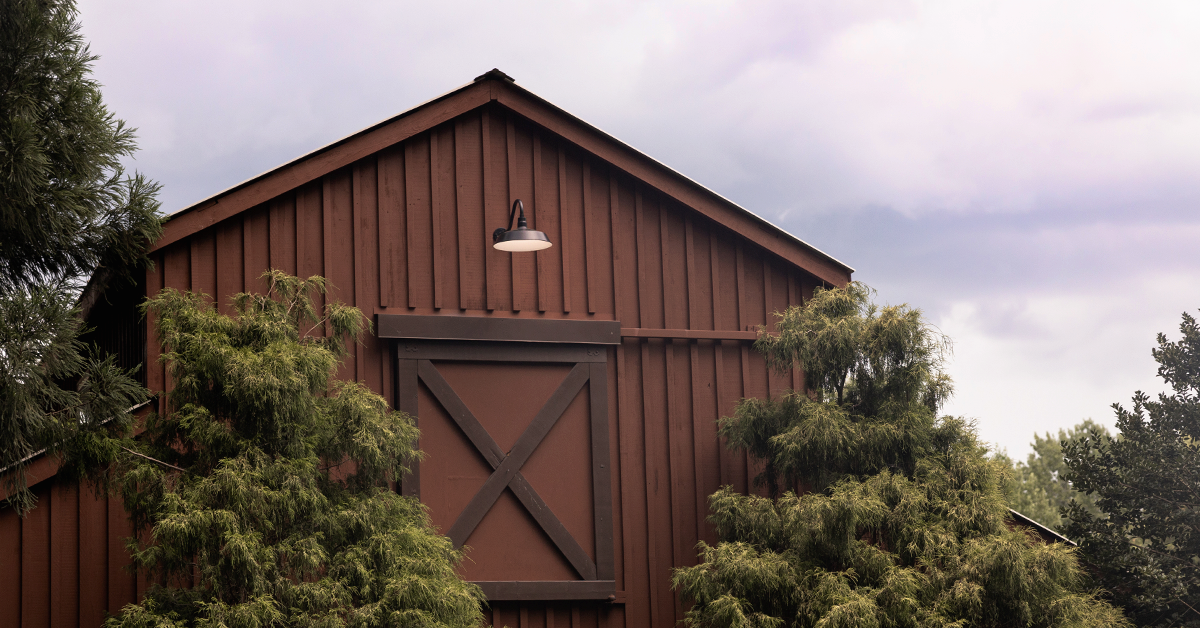 Your horse will spend the majority of its time either in the barn, or in the pasture, which is why being aware that everything is maintained, and organized in both areas is important when it comes to creating a safe environment for your horse. Training comes into the equation because a properly trained horse means that even in a less-than-ideal situation his chances of further injury decrease based on previously practiced knowledge.
The Barn
The first place to consider when creating a safe environment for your horse is going to be your horse's stall. You'll want to check that there are no nails popping out, or any loose boards, as well as make sure that the floor mats are level and even. Next, you'll want to be sure that you have the proper amount of bedding in the stall to prevent any sores, or your horse getting cast against a wall.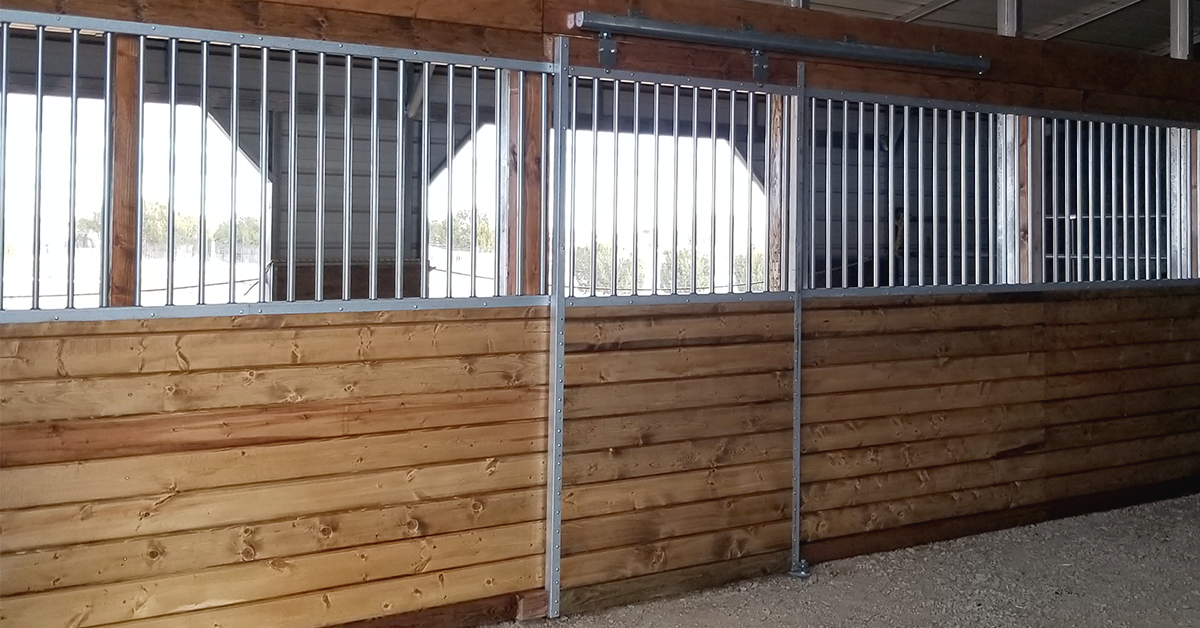 The second area to consider is anywhere your horse is going to be in the barn outside of his stall, mainly the aisle, and the grooming bays. If you have the option of building your own barn I highly recommend considering a wide aisle, 10 – 12 feet is my favorite width to recommend. With a wide aisle, you have room for storage trunks by each stall if you need them or enough space to walk two horses down the aisle without a traffic jam. In the grooming bays, you will want to make sure you have a way to keep hoses off the ground and make sure that any storage mounted on the wall is properly secured.
The Paddock and Pasture
To create a safe environment for your horse outside of the barn the areas to note are going to be fencing, footing, and vegetation. There are many fencing options that in most cases don't usually pose a threat to most horses, occasionally there is that one horse that can find creative ways to get into trouble. You will also need to take into consideration what kind of maintenance will be involved when it comes to fencing options, especially in the case of wood fencing. Some hazards with wood fencing, for instance, are nails popping out that your horse can get cut on, all the way up to serious injuries if a horse tries to run through a fence. Chain link fences with a guard over the top are great for keeping small animals out of the pasture as well, but they can pose a risk for shod horses potentially getting shoes stuck in the fence and causing hoof damage when the horse tries to get his hoof free. As I said there is always that one horse, but these kinds of incidents are rare.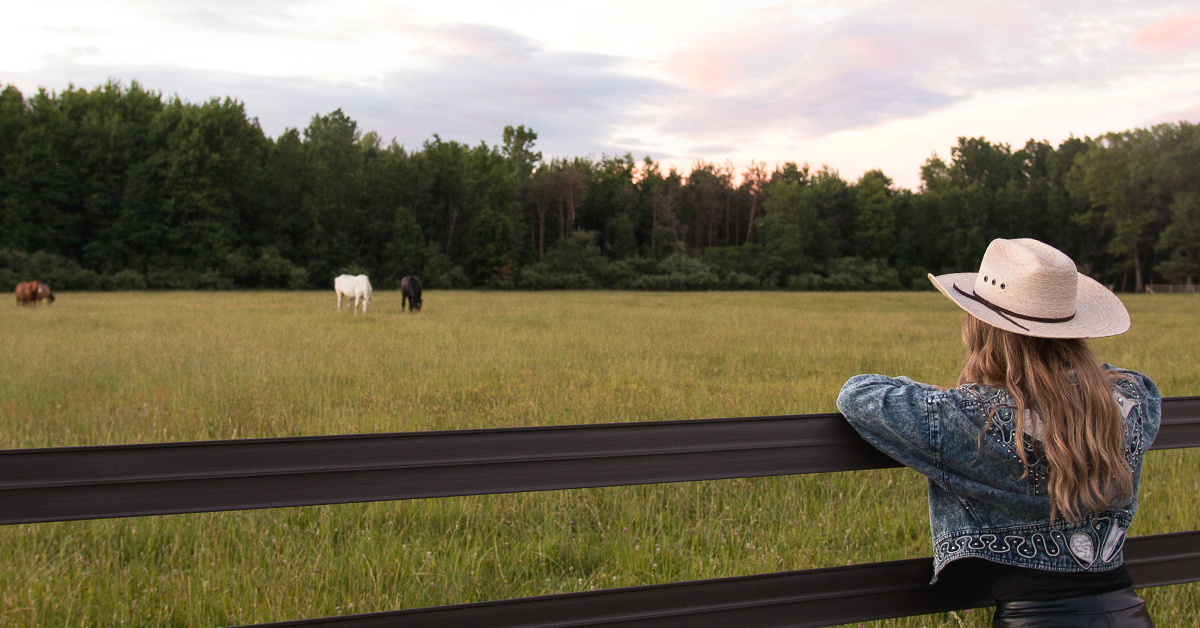 However, they are the reasons why my favorite fencing option is the RAMM Flex Fence®. It's safe for your horse, and durable so that even if your horse runs into it he's not going to break through it and injure himself. Plus, in my experience, it is the easiest fencing to maintain! The next area to note in creating a safe environment for your horse in the paddock and pasture is footing. Depending on where you live this may be harder to control, but as much as it's possible to clear out rocky, or muddy ground, the easier it will be to keep your horse sound. Speaking of clearing things out, another important area to consider is the vegetation that your horse may be exposed to while turned out. Making sure that there are no plants in or closely around the pasture that could be harmful to your horse is an easy precautionary measure to keep your horse healthy.
Training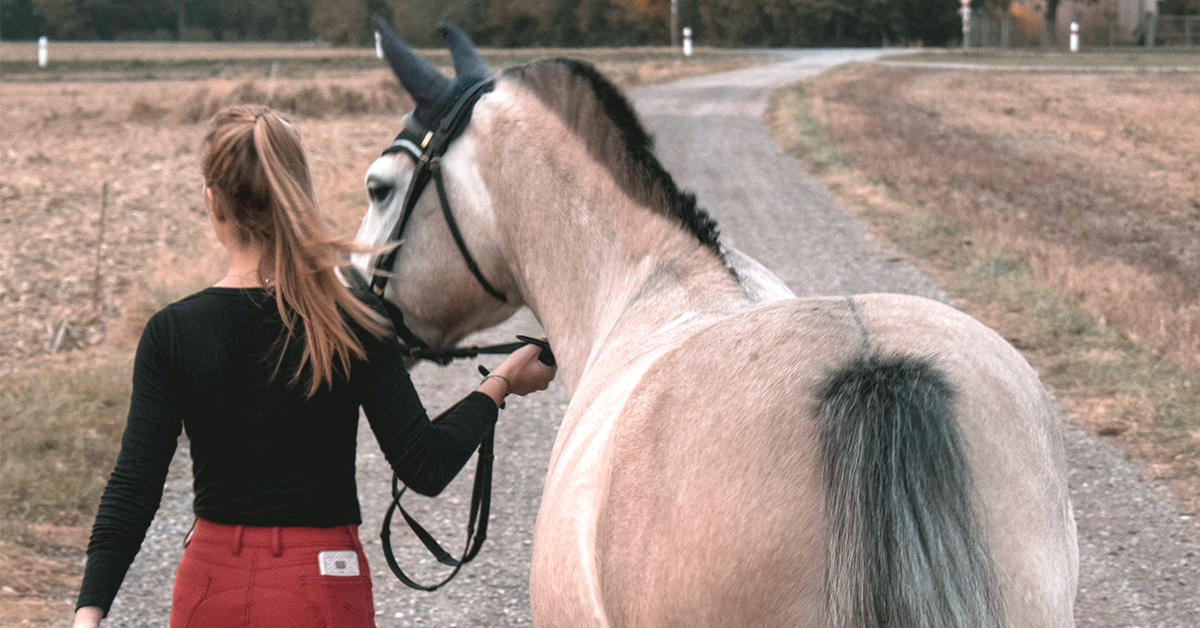 While we can't control everything our horse is exposed to, or even know everything they may react to, having had proper training can contribute to creating a safe environment for our horses. Things like desensitizing your horse, or training them to respond to your cues, especially on the ground, go a long way when it comes to some potentially dangerous situations. Spooked horses will react in flight or fight mode, but by putting the time in with your horse beforehand many of the things that become scary situations can hopefully be avoided, or the impact at least lessened.
Leave us a comment and tell us what comes to your mind when you think about creating a safe environment for your horse.