The cold, dark days of winter are usually not a favorite for equestrians,
 but there are some ways we can lean into and embrace this season. Hygge (pronounced hue-gah) is the Danish concept of coziness and is defined in the Oxford Dictionary as "a quality of coziness and comfortable conviviality that engenders a feeling of contentment or well-being." Here are some ways we can incorporate hygge with horses.
Make a Cozy Space at the Barn
Hygge is most often centered around coziness and you can bring some of this feeling into the barn. Your best starting point would be to create a cozy space in the tack room or lounge. Added bonus if this room is heated so you can warm up on the coldest of days! Bring in a chair, bench, or make a seat on a tack trunk. A fuzzy blanket and an equestrian inspired pillow create a comfy spot to rest. A side table with a lamp or battery operated candle (no real candles in the barn!) and a horse book or photo album will encourage you and your barn mates to take a moment to reflect.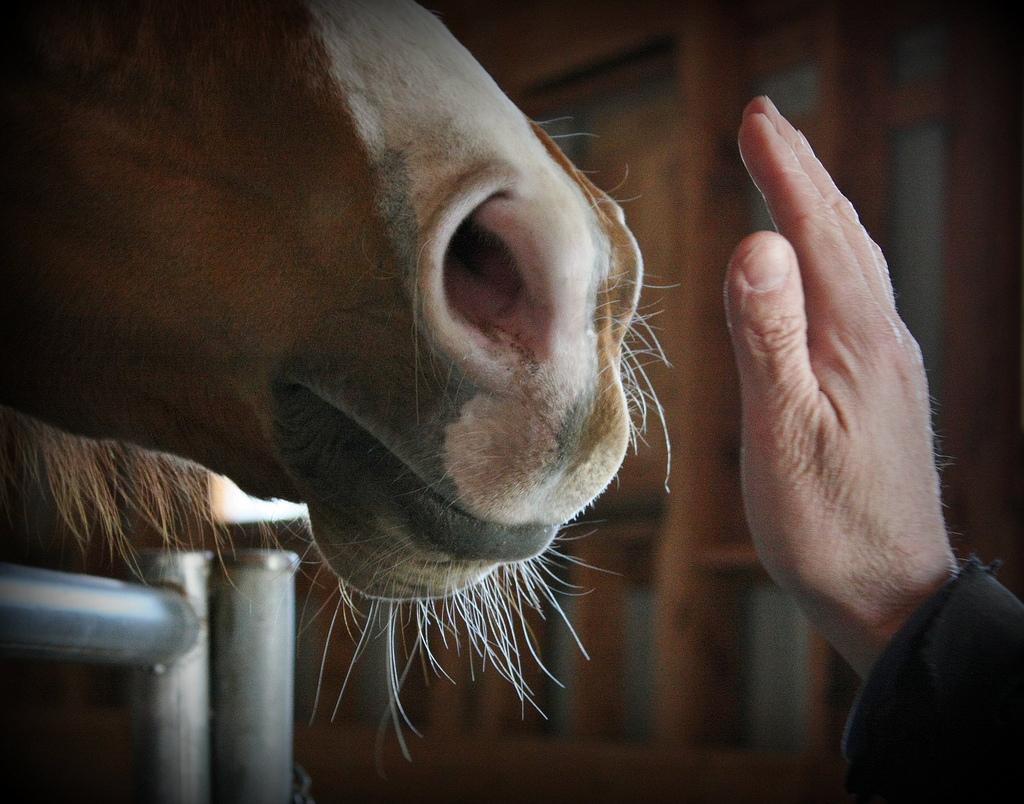 Build Connection
Hygge is also about creating a deeper connection with friends and family, and in this case, our horses. The weather might prevent you from riding as much as you would like, but there are many other things you can do with your horses in the winter. A vigorous curry combing session will warm up you and your horse. The barn aisle is plenty of space to practice ground exercises and stretches. Maybe even try something completely new like teaching your horse a new trick or trying some clicker training. To build a connection with your horse friends, host a hygge holiday party where you can all talk horses without any non-horsey family rolling their eyes!

Embrace the Season
So much of life is mind over matter and getting through winter with horses is one of those cases. If you can get your mind past the cold toes and frozen water buckets, you'll be able to better appreciate the beauty of winter, the clean white snow, and the season of rest. I know it's much easier said than done and I've been on both sides of it myself, but give it a try this winter and give yourself grace if you do fall into the winter woes as we all do.
What are some of your favorite ways to get cozy during this time of year?
**
Jen and her husband, Clayton, bought their farm in August of 2018 and love living the simple country life. They share their home and farm with their dogs, cats, horses, and chickens. Jen loves learning and is always researching new things for the farm, house, animals, and natural wellness. Her favorite mantra is "thoughts are things" and hopes to inspire and empower people to create abundance and sustainability in their own lives. Follow Jen on Instagram @steelspoonfarm and read her blog at www.steelspoonfarm.com