When many of us think of fall, we think of warm blankets, fires, and pumpkin-spiced everything.
 It's a time to indulge in some of our favorite comfort foods like soups, chili, or apple pie. Our horses can enjoy the season a little more, too, with a healthy fall treat. Here are a few DIY ideas:
Pumpkin Cubes
(recipe modified from Cowgirl Magazine)
Ingredients:
1 small pumpkin

1 tbsp cinnamon

2 cups oats

1/4 cup molasses

1/3 cup honey
Directions:
Preheat oven to 400 degrees. Cut pumpkin (without string, seeds, or rind) into cubes and put in large saucepan with enough water to cover bottom of pan. Sprinkle cinnamon on top. Let cook on medium heat for 45 minutes or until mushy, stirring frequently. Let cool. In large mixing bowl (you may need two), mix oats, honey, molasses, and pumpkin. If not thick enough, add molasses. Roll into small balls and place on cookie sheet. Put in oven for 12-15 minutes. Let cool.

Pumpkin Oatmeal Cookies
(Adapted from Spalding Labs)
Ingredients:
4 cups whole oats

1 can pumpkin (or 15 oz of fresh cooked pumpkin)

2 cups water

2 tsp baking powder

1 3/4 cups oat flour or almond flour

2 tsp cinnamon

1/2 tsp nutmeg

1 tbsp honey or molasses (optional)
Directions:
Heat oven to 350 degrees. Mix pumpkin and water together well. Add flour, oats, and spices. Add optional honey or molasses. Drop spoonfuls of mixture onto a greased cookie sheet. Bake for 20 minutes or until done.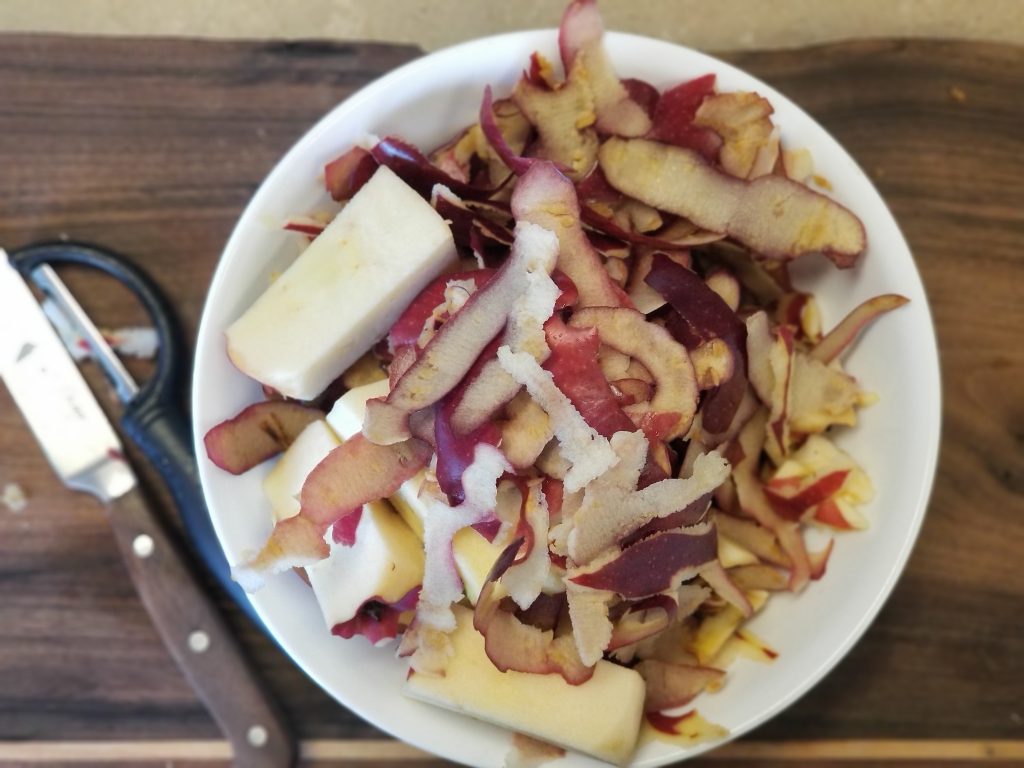 Apple Treats
(Adapted from BigOven) 
1/4 cup molasses

4 apples; chopped

1 cup carrots; chopped

2 tbsp flax oil or coconut oil

1 cup oat or almond flour

1 cup rolled oats

1/2 cup bran
Preheat the oven to 350 degrees. Lightly grease a large cookie sheet. Mix the apples, carrots, oil, and molasses together. Mix in oats and flour. Shape by hand or roll and cut dough into cookies. Cook for about 20 minutes.
You can freeze any of these treats to save for later!
*Important Notes: Don't feed treats with honey to foals (like human infants, they are susceptible to botulism). Also, use caution when feeding sweet treats to horses with metabolic disorders. 
**
Casie Bazay is a freelance and young adult writer, as well as an owner/barefoot trimmer and certified equine acupressure practitioner. She hosts the blog, The Naturally Healthy Horse, where she regularly shares information on barefoot, equine nutrition, and holistic horse health. Once an avid barrel racer, Casie now enjoys just giving back to the horses who have given her so much. Follow Casie at www.casiebazay.com.