Miniature horses originated in Europe around the 17th century, mostly bred as pets for European nobility. They were imported into the U.S. during the late 1800s, but public awareness of this tiny breed didn't really arise until the 1960s.
Today, miniature horses are quite popular. The size of a large dog, minis aren't a pony breed, but instead, a scaled-down version of a large horse. True miniature horses stand under 34 inches, as measured from the last hairs of their mane. They are a versatile breed that not only makes great pets or therapy animals for people with disabilities, but can also be used and shown in a variety of disciplines including driving, halter, jumping, obstacle courses, and more.
If you're looking to get a miniature horse for the first time, fencing should be a major consideration for your new equine addition. By nature, minis are curious and frisky. They love to run. Therefore, your fencing must be designed with safety in mind. Just like a normal-sized horse, minis need both a psychological barrier as well as a safe, physical barrier. Minis can jump over low enclosures or wriggle beneath bottom rails that are placed too high. They have a reputation for being escape artists!
Mesh Fencing
Minis may also run into fences, roll too close to the fence, or paw at fences. Because of this, wire-mesh or woven wire is not an ideal fence due to the fact that it can easily trap a small hoof.
Board Fencing
Wood board fencing can be adjusted to work for minis, but it isn't the safest option either. Wood can splinter upon impact and it may be difficult to install rails at the proper distance for minis, especially over uneven terrain.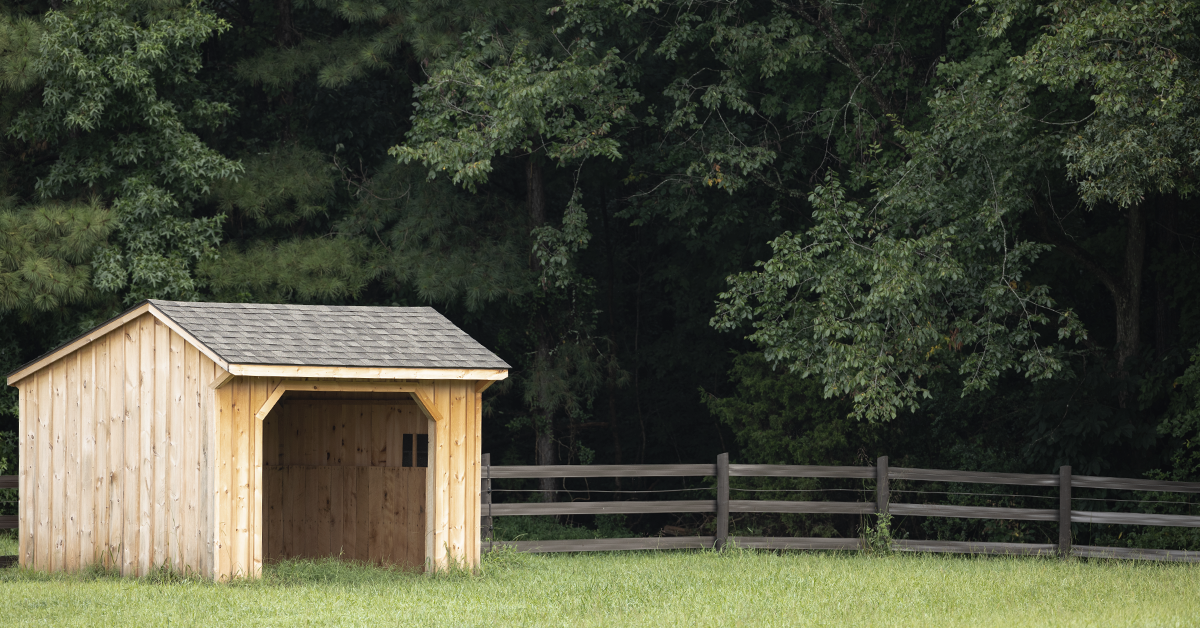 Flexible Fencing
For miniature horses, flexible fencing is the safest choice. Flex Fence® comes in a variety of options and provides a safe, durable, low-maintenance barrier. It works great for minis as well as for pony and large breeds. If your mini accidentally runs into this fence, it will safely flex (hence the name!) and return to its natural shape.
Just keep in mind that when installing flexible fencing for miniature horses, you should set the bottom rail no more than six inches from the ground. Likewise, rails should be no more than six inches apart, and the overall height should reach at least four feet. For added protection, you can also use coated wire fencing between rails.
Do you have a miniature horse? If so, feel free to share your experience with fencing in the comments!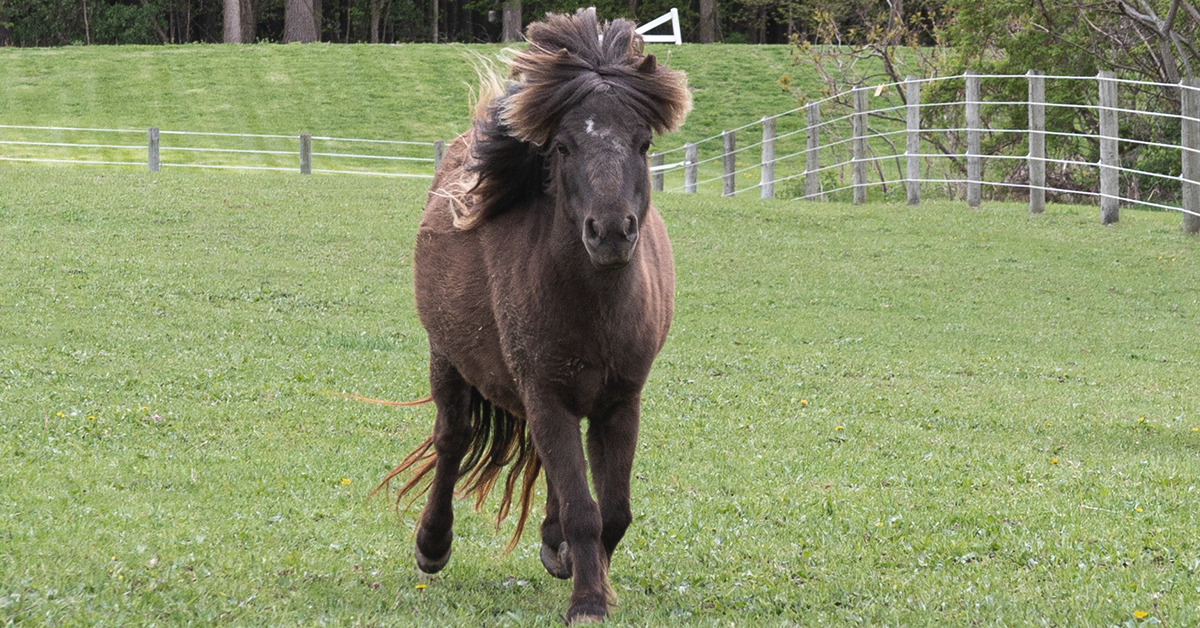 Love this blog post? We think you will like Everything You Need to Know About Miniature Horse by Emily Fought.