As a young child growing up in Oklahoma, I was only aware of one style of saddle and riding: Western.
However, when I later leased my first horse, a retired hunter jumper named Lady, I would soon discover the world of English riding. The young woman who owned Lady gave me her old English saddle and also gave me a few lessons in the riding style, which I would quickly grow to love. Even though I only rode English for a few years in order to show Lady at 4-H shows, I now know, without a doubt, that learning to ride English made be a better rider overall.
If you've only ever ridden Western, I recommend giving English riding a try simply for the fact that it can help to improve your posture and balance. So with that in mind, here are a few tips for the Western rider who is brand new to English: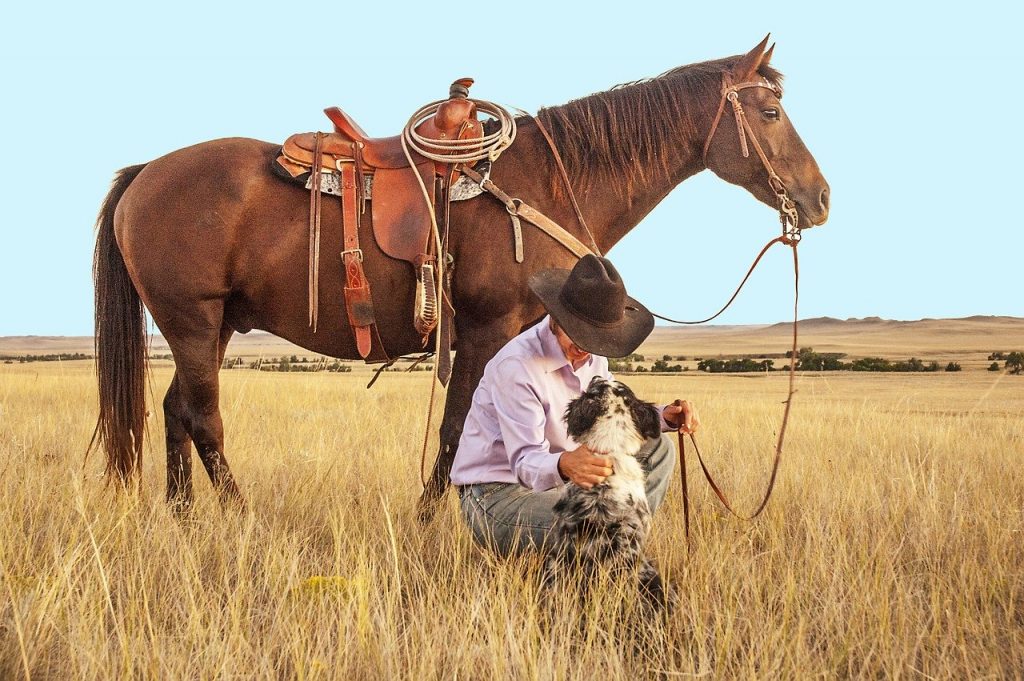 1.) One of the first differences you'll notice between Western vs. English riding is that riding in an English saddle forces you to sit up straighter and ride more forward than you typically do in a Western saddle. You may feel less secure in an English saddle, but this will help to teach you better balance since you'll have to rely on your legs more.
2.) Another difference with English riding has to do with the stirrups. They will be kept shorter than Western stirrups, so you'll have more of a bend in your knees. Additionally, your legs will be in much closer contact with the horse's sides. This means that you'll need to be more aware of your lower body and clear with your leg cues. 
3.) Aside from having close contact with your legs, you will also keep much closer contact with the horse's mouth or nose, depending on if you ride with a bitted or bitless bridle. You do not ride with a loose rein, as you do in Western riding, but instead, with a tighter rein and two-handed grip. At the same time, make sure to use subtle hand cues so as not to place too much pressure on your horse's mouth or facial bones. 
If you have further tips for a Western rider who wants to try English, feel free to share in the comments below!
**
Casie Bazay is a freelance and young adult writer, as well as an owner/barefoot trimmer and certified equine acupressure practitioner. She hosts the blog, The Naturally Healthy Horse, where she regularly shares information on barefoot, equine nutrition, and holistic horse health. Once an avid barrel racer, Casie now enjoys just giving back to the horses who have given her so much. Follow Casie at www.casiebazay.com.