Buying horse stalls is not the easiest process and there's a lot that goes into the planning process. We will discuss everything you need to expect when buying horse stalls, from start to finish, including:
Choosing Horse Stalls

Delivery Options

Packaging Horse Stalls

Tracking Your Order

Setting Up Delivery

Delivery Inspection

Offloading Process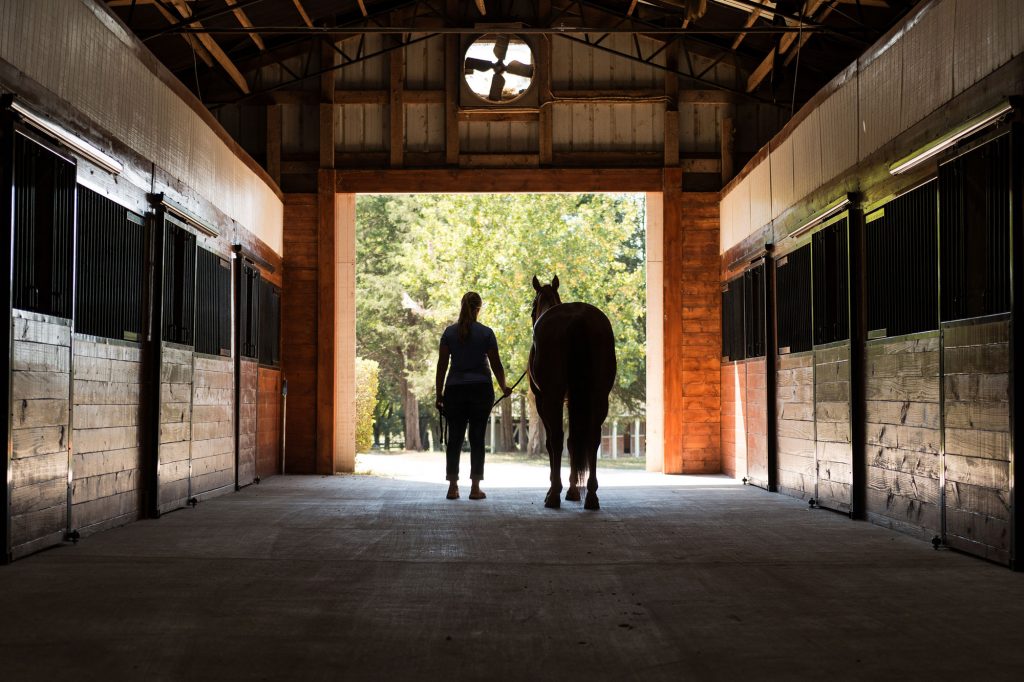 Choosing Horse Stalls
When choosing horse stalls, there are many different variables to consider, from material to craftsmanship – among many other options. Below are a few planning-stage questions you can begin asking yourself when to selecting your horse stall(s):
What is the best size horse stall? 10'x10′, 10'x12′, and 12'x12′ are the most common sizes. Anything outside of these dimensions will likely result in custom work. This will come with a price increase for added material and labor costs.
What's the best material for horse stalls? Metals can look similar, but do not let appearances deceive you. If you want a high-quality horse stall build, you're going to want high-quality material. Steel is up to 3x more dense than aluminum. Steel coated in zinc (through hot-dip galvanization or electro galvanization) combats rust. If you want to learn about how much craftsmanship really plays into the quality of horse stalls, check out this webpage discussing the best quality horse stalls.
What lumber are you using for your horse stall? Most horse stall companies do not include wood for your horse stalls; you will need to source locally. The most commonly used wood for horse stalls is 2×6 tongue and groove southern yellow pine wood boards. The tongue and groove boards lock together to provide additional strength. Each face of the 2×6 wood boards will actually be 5″ once installed.
Now's the time to mention any project deadlines to your sales representative. They will be able to verify stock availability and an estimated lead time. The world's supply chain in this post-COVID era is becoming increasingly more unpredictable. It's crucial you give yourself an adequate amount of time to prepare. You should account for extended lead times; there are no guaranteed delivery dates.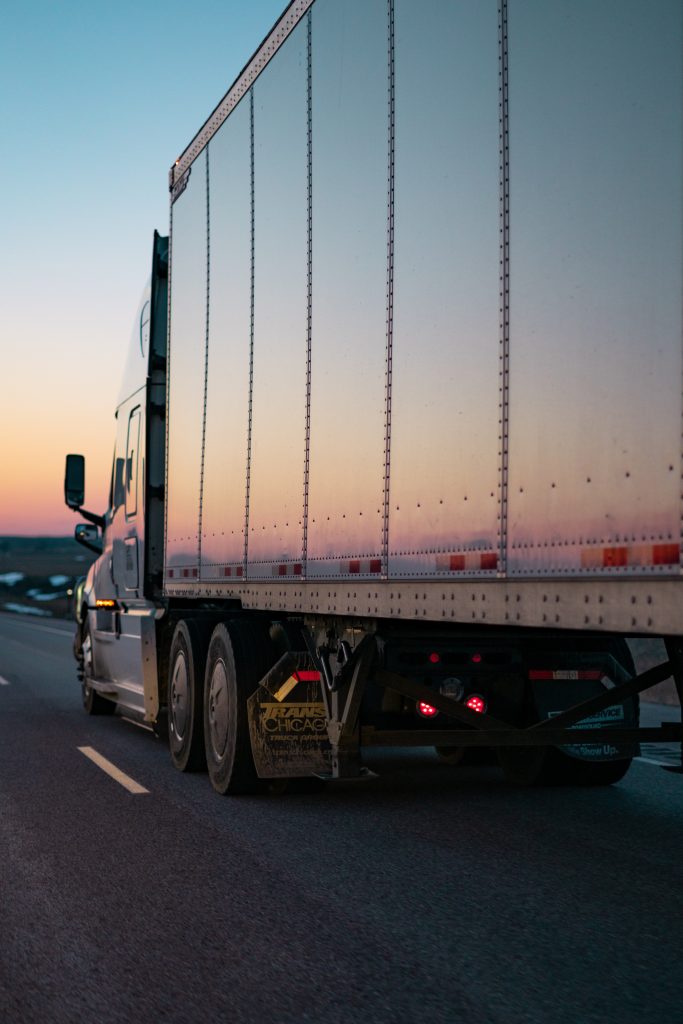 Delivery Options
Next, you will need to decide where you will want to offload/receive your horse stalls. Most freight shipments are delivered on a 48′-53′ full-size, 18-wheel tractor-trailer truck. Someone 18 years+ must be present for delivery because the driver is not obligated to help offload.
*Note:  Any and all additional charges not paid for at the time of order, is the customer's responsibility. This includes changing addresses, limited access fees, re-delivery fees, and storage fees.
There are a few different routes you can go:
Residential Delivery

The driver must be able to get down the driveway and have an area to turn around. Alternatively, if you do not live on a busy road, curbside/end of driveway deliveries are an option. You will want to discuss any specific driving instructions with the freight driver. The roadway must be accessible for an 18-wheel tractor-trailer truck. Notify the horse stall company if your delivery location has a potential limited access issue (mountainside, narrow bridge, etc.). Failure to communicate about limited access will result in additional freight charges should they attempt an unsuccessful delivery. You may have to meet the driver at a public location or pick up your shipment at the local terminal.

Public Parking Lot  

If you are not close to a shipping terminal and live on an inaccessible road, there's another option. You can set up a delivery at a local public parking lot (Home Depot, Menard's, Lowe's, Wal-Mart, etc.). However, you will still be responsible for offloading and arranging a forklift to be at the delivery location.

Terminal Pick Up


Picking up your order from the local freight terminal is an option as well. Contact the freight company to schedule your arrangement.

Commercial Delivery


Deliveries to a business with loading docks are made without a call-ahead of time, during usual weekday business hours. Communicate with your sales representative about any delivery times that must be excluded, such as a "lunch hour". A re-delivery charge may be assessed for failed delivery attempts during non-excluded weekday business hours.
The warehouse will begin packaging your horse stalls once your delivery method is selected and the order is paid.
*TIP:  It's extremely important to review your receipt. Please take the time to double-check your shipping address, quantities, sizes, and finishes. It's imperative to inform your sales representative of any errors or omissions at this time.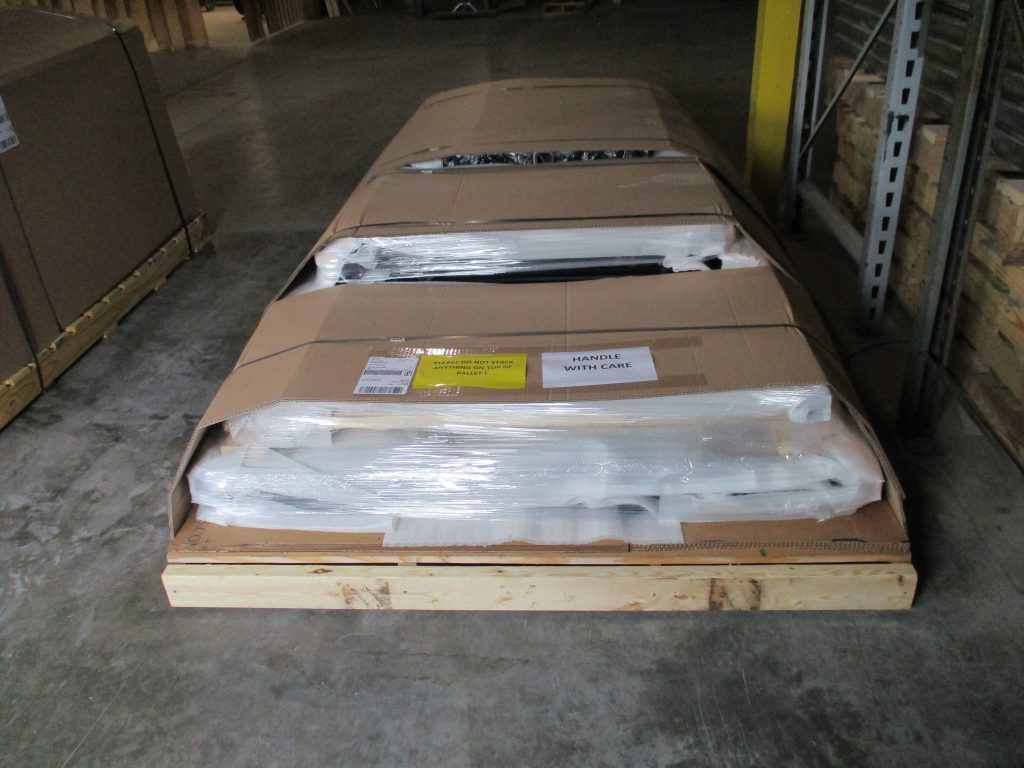 Packaging Horse Stalls
Horse stalls are extensively packaged on a 4×8′ or 5×8′ pallet because of the very long, heavy pieces they're constructed of. It's important that all of the items you want to purchase are on order. If your pallet has to be stripped down for repackaging, it takes away time from other orders. This will result in a repalletizing fee with most companies.
Tracking Your Order
After your order has shipped out, what you're going to want to do is to track the delivery status. The horse stall company will email you shipment information. It typically includes a tracking number, pictures of your pallet, and the local freight terminal's contact information. If you search your tracking number on the freight company's website, you can trace your package until delivery.
Mis-shipments: While every effort is made to ensure you receive your horse stalls exactly as ordered, mistakes can happen. Whether it was the freight or horse stall company, please keep in mind mistakes aren't made on purpose. If anything is incorrect/missing at the time of delivery, please make a note on the delivery receipt. Contact the horse stall company within 24 hours of receiving your shipment so arrangements can be made. Do not open any incorrect products' packaging, install the product, or alter it in any way. If the incorrect product is not returned or it is evident it has been used/altered, you will be charged.
Setting Up Delivery
In the email with your tracking information, you will find the freight carrier's contact information. It usually includes the freight company name, phone number, and your local destination terminal address. Being proactive, you can call the terminal to set up a delivery time that works best for your schedule. However, the freight company will call to schedule a delivery time window.
Appointment times normally have a 4-5 hour window.
To avoid paying storage fees, you are responsible for scheduling the delivery within 24 hours of terminal arrival. You must accept the delivery within 72 hours following notice of arrival at the local terminal.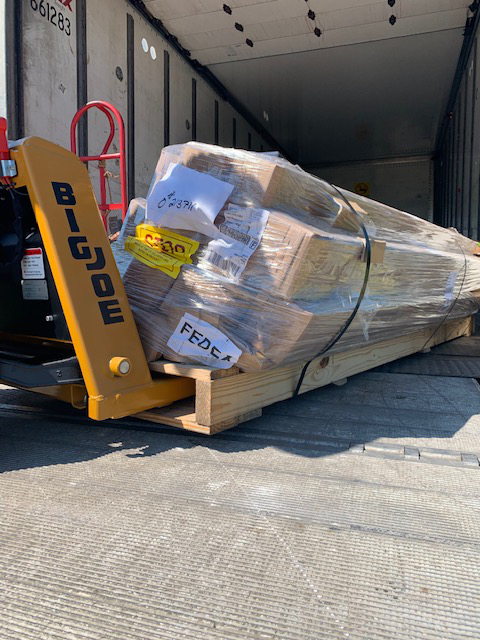 Delivery Inspection
The first step to inspecting your horse stall order is to have the pallet pictures [that you were provided with] pulled up and ready to compare to the visual appearance of your delivered shipment. Then, inspect the shipment for any obvious signs of damage; while unusual, it can occur.
Disclaimer:  Shipments damaged in transit are not the horse stall company's fault. Before anyone signs the truck driver's delivery receipt & acceptance paperwork, you must fully inspect your shipment for any damage. If you accept the shipment with damage, you are accepting the shipment "as-is". There would be no recourse option with the freight company.
If your shipment arrives with damage, refuse the entire shipment. Subsequently, you will need to sign the delivery receipt as "DAMAGED/REFUSED" before allowing the truck to depart. Please call your sales representative immediately with all of the details as soon as possible. Your damage description must match the freight driver's copy on file with the freight company. Taking pictures of the damaged shipment will greatly speed up the turnaround time on filing the freight claim (learn more). Damaged shipments are returned to the sender for inspection.
After your shipment has been inspected and the condition is acceptable, someone will need to sign the delivery receipt & acceptance paperwork. A signature is a testament to the approved condition of the horse stalls at the receiving point. Likewise, the purchaser is responsible when someone else accepts delivery on their behalf. The driver will provide you with a copy and will take the signed copy with them as your delivery receipt. Request a receipt if not offered; it's your right.
Offloading Process
The last step before starting the [long-awaited] installation process is offloading your horse stalls. While most delivery drivers can be accommodating, to clarify, you are responsible for the removal of the shipment. This includes offloading from the bed of the truck and any movement of the shipment beyond curbside delivery. It is important to make arrangements needed for any required off-loading assistance, including a forklift if necessary.
There is a 15-minute window to remove the horse stall merchandise from the truck. If you exceed the time limit there will be additional charges due to the freight company. Pallets larger than 4'x6′ are too long for freight companies' liftgate services. Have a forklift with extended forks available for offloading oversized 4'x8′ pallets. The forks should be capable of lifting 5,000 lbs. to avoid damaging the horse stalls. Any offloading damage cannot be reported as freight "damage" and is your sole responsibility.
---
If you still have shipping questions then chances are others have as well; be sure to check out these frequently asked shipping questions for more information.
Love this blog post? We think you will like:  Everything You Need to Know About Horse Stalls