Yummy apple recipes for you and your horse!
Depending on where you live, apple season has begun! September is known as the best month for apple picking. Lucky for your horses, there are plenty of apple varieties to go around- Honeycrisp, Gala, Red Delicious, Cortland, and more. From sweet to tart, you and your horse can find your favorites!
Much like any other treat, the key to feeding your horse apples is to give them in moderation! They're packed with vitamin A, C, & K, fiber, and potassium. Some of their benefits include improving bone health, prevention of blood clots, repairing tissue, and keeping the digestive system moving. You'll want to be careful feeding them to horses with metabolic issues though. Apples contain higher levels of sugar.
Your horse can enjoy an apple treat in a few different ways. The simplest form is to cut the apple into slices with the skin on. I'm sure your horse will be more than happy to eat the whole thing- core and seeds included. If you're feeling creative, then try a bran mash, oatmeal, frozen treat, or baked apple cookie. These can be reserved for special occasions like your horse's birthday.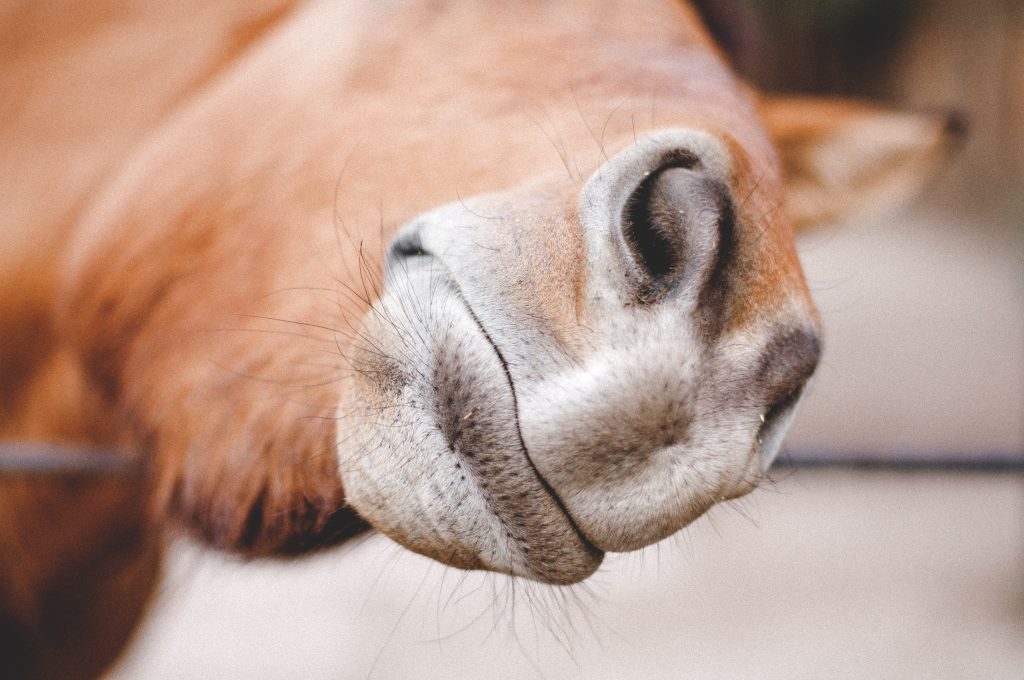 Here are a few recipes you must try for this apple season! They're horse and people-friendly.
Apple Oatmeal Treats
Ingredients
3 cups of instant oatmeal (uncooked)

1 cup mashed apples or applesauce

1/4 cup molasses

1/2 cup flour
Directions
Preheat oven to 350 degrees F.

Combine all of the dry ingredients in a medium mixing bowl.

Stir in the molasses and apples.

Mix thoroughly. Put teaspoon-sized balls on a greased cooking tray.

Bake the treats for 15 to 18 minutes.

Allow the treats to cool and harden for 5 minutes.

Let your horses enjoy!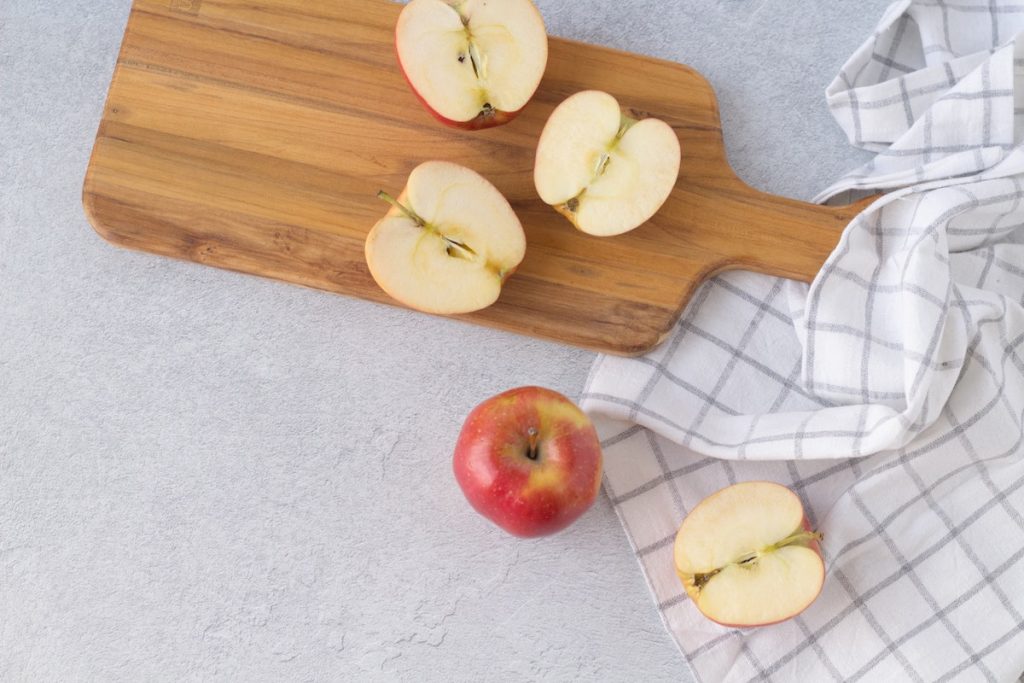 Apple Cookies
Ingredients
1 cup rolled oats

1/2 cup bran

1 cup flour

1/4 molasses

4 apples (chopped)

1 cup shredded carrots

2 tablespoons vegetable oil
Directions
Preheat oven to 350 degrees F.

Mix the wet ingredients together (apples, carrots, oil, and molasses).

Stir in the rolled oats, bran, and flour. Mix well.

Use an ice cream scooper or your hands to form cookies. Place them on a greased cooking tray.

Bake for 15 to 20 minutes.

Allow them to cool for 5 minutes.

Horses and people can enjoy it!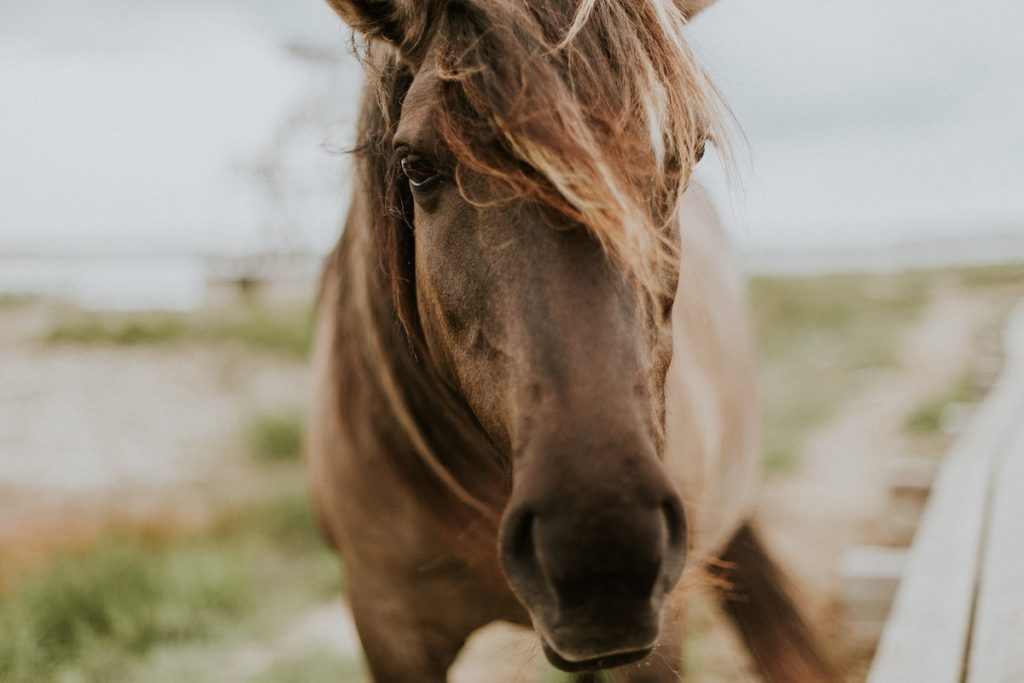 A Frozen Treat
Ingredients
Diced apples

100% apple juice
Directions
Place the apple pieces into the bottom of a disposable drinking cup. Fill the cup halfway.

Pour the apple juice over the diced apples and fill the cup 3/4 of the way up.

Freeze them overnight.

Pop the treat out of the disposable cup. You can put it in your horse's water or a feed bucket.
How will you and your horse enjoy apple season? There's lots of eating and baking to be had!
Love this blog post? We think you will like:  The True Cost of Riding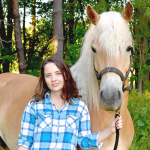 Emily Fought discovered her passion for horses early on in life. When she isn't writing about them, you can find her in the barn riding. Although Emily's background is in dressage, she enjoys cross-training and is an avid trail rider. She resides in Northeastern Ohio with her husband and small dog. Together, they own and operate Humblewood Farm. Emily not only writes for YourHorseFarm.com but CowgirlMagazine.com as well!