These horses leave hoofprints on our hearts forever & always!
It is said there are five different types of horses you will remember in your lifetime as a rider- your first pony, the one that taught you the most, the challenging one, the amazing performer and the one that got away. This might sound like a glimpse of your dating history. The truth is owning a horse is a lot like being in a relationship. The connection you make is different each time!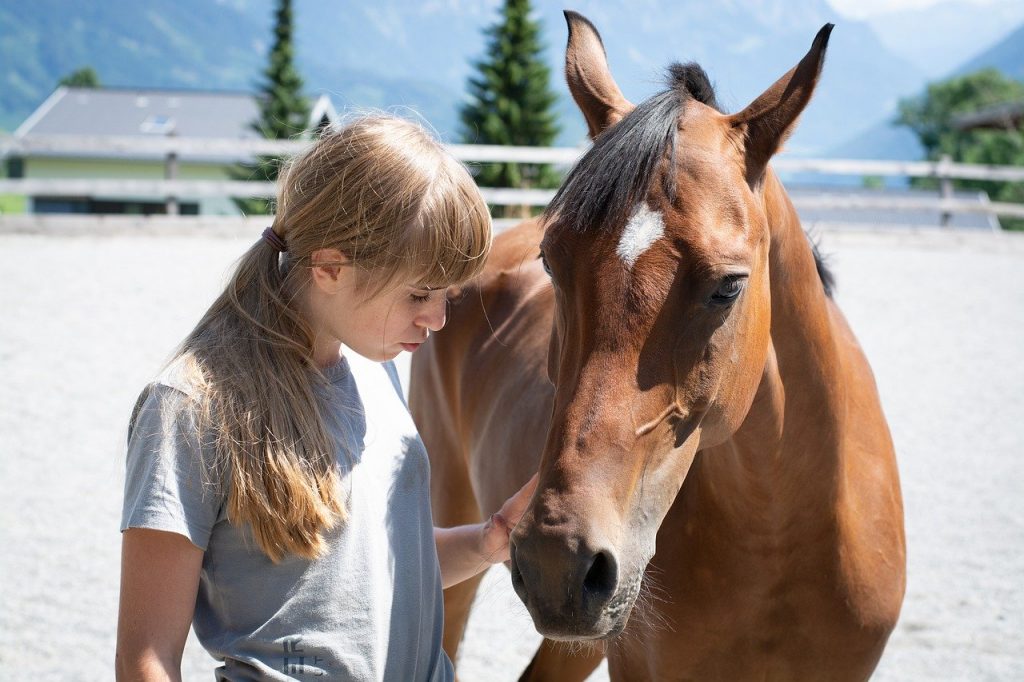 Your First Pony (or Horse)
Some of us were lucky enough to own a pony as a child. We begged and pleaded with our parents for one of our own. We spent many hours daydreaming about what it would be like- grooming, riding and just walking them around. And then, one lucky day our dreams became a reality.
The first horse you ever own is one that will never be forgotten. They may not have been that pretty or fancy, but they made you a horse owner! You likely spent many hours learning how to care for and ride them. You worked hard to help pay for them and you carefully picked out new brushes and tack. This pony likely taught you to work hard for what you want!
 
The Educator
There will be a horse that comes into your life and shows you the ropes. Whether they were a lesson horse or an untrained youngster, it was this horse that taught you the most! It's crazy to think without this horse you may not be the rider that you are today. For some of us, we needed a quiet, level-headed horse to get us through the jump course or guide us around the barrels. Others needed the spunk and spirit of an untrained horse. They taught you patience and helped you to listen better.
Every rider needs a horse like this at least once in their lifetime. They are the ones that help you dream. They open doors and show you your true potential.

A Challenging Ride
When you think back to this one, you might grin or roll your eyes. Some of us were glad to say goodbye to this type of horse. He or she may have been aggressive, stubborn, rude or just plain crazy! It could have been the first horse you fell off of or maybe the one that kicked or bit you. Despite your less than pleasant memories, this horse won't be forgotten.
In the end, you likely learned a thing or two about being patient. You may have also discovered why helmets and riding boots are essential. And most important of all, this horse made you realize how powerful and dangerous horses can be.

The Performer
Have you ever ridden a horse that felt amazing? It's a life changing experience. You feel limitless! This horse has enough talent and stamina to take you to the top of any mountain or win your any ribbon. When you think back to this horse, you remember them as a true athlete! You were the envy of all. On top of their natural abilities, these horses usually have exceptional work ethics. They put their heart into everything!

The One You Miss the Most
This horse is the one you long for the most! They may have passed away or you regrettably sold them. Either way, there was something about this horse that made them special. More than likely, they taught you the value of cherishing what you have. You have to stop and appreciate how wonderful your horse is because tomorrow is unknown.
Horse ownership has its ups and downs, but the one constant is how much they teach us. These five different types of horses were able to come into our lives and make us better equestrians in one way or another. We'll never be able to forget them!
**
Emily Fought discovered her passion for horses early on in life. When she isn't writing about them, you can find her in the barn riding. Although Emily's background is in dressage, she enjoys cross-training and is an avid trail rider. She resides in Northwestern Pennsylvania with her husband and small dog. Together, they own and operate Humblewood Farm.