They can enjoy the feast with you this holiday!
The smell of a juicy turkey, mash potatoes, green beans and freshly baked rolls are enough to get most people excited for Thanksgiving. Many can agree this holiday is all about good food, making family memories, and giving thanks. If you're like most horse lovers, then you're thinking about your equine friend at the barn. They can share in the fun with some horse-friendly foods this Thanksgiving.
From various vegetables and fruits to DIY recipes and store-bought treats, there are so many tasty options awaiting your horse this holiday. Before the feast begins in your home, head out to the barn and let your horse know just how thankful you are to be their owner. We truly are blessed that horses welcome us into their lives.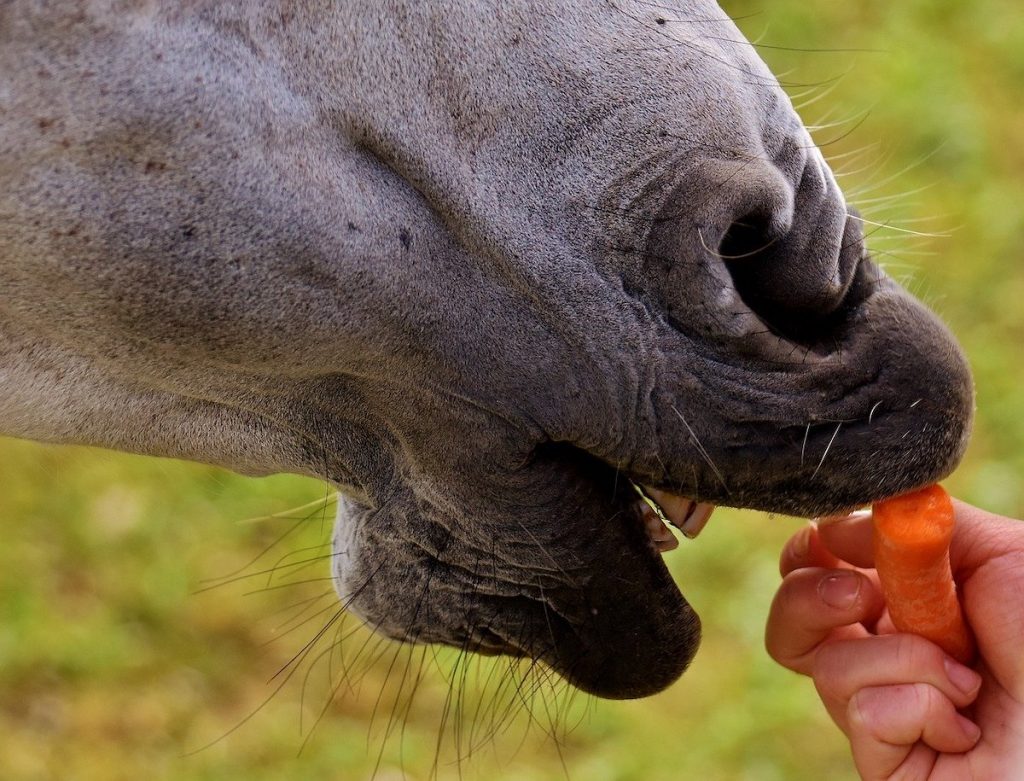 Horse-Friendly Vegetables and Fruits to Try
This safe and eligible collection of veggies and fruits are easy to find this time of year. The supermarket is usually stocked with them in preparation of the feasts to be had! Keep them horse friendly by feeding them without any extras like chocolate or butter. Horses like them all natural!
Carrots

Beetroot

Pumpkins

Peas

Green beans

Salad (lettuce, celery, cucumbers)

Apples and applesauce

Sweet potatoes

Zucchini

Raisins
There are plenty of other vegetables and fruits your horse may enjoy, but these are likely to be in your kitchen this Thanksgiving. Why not set one or two of them aside for your horse to try! 
DIY Thanksgiving Recipes
Who doesn't love a slice of pumpkin pie on Turkey Day? Your horse would likely enjoy a little bit of pumpkin themselves. Here's a simple recipe to try.
Oatmeal Pumpkin Crunchies (Courtesy EquiMed) 
Ingredients
1 cup dry oatmeal
1 cup flour
1 cut chopped pumpkin
1 teaspoon salt
1 teaspoon sugar
2 teaspoons vegetable oil
1⁄4 cup molasses
Directions
Preheat oven to 350 degrees Fahrenheit.




2. Combine the oatmeal, salt, flour, and sugar in a mixing bowl.




3. Stir in the chopped pumpkin.




4. Add vegetable oil and molasses.




5. Roll mixture into small balls and set onto a greased cookie sheet.




6. Bake for 15 minutes or until golden brown.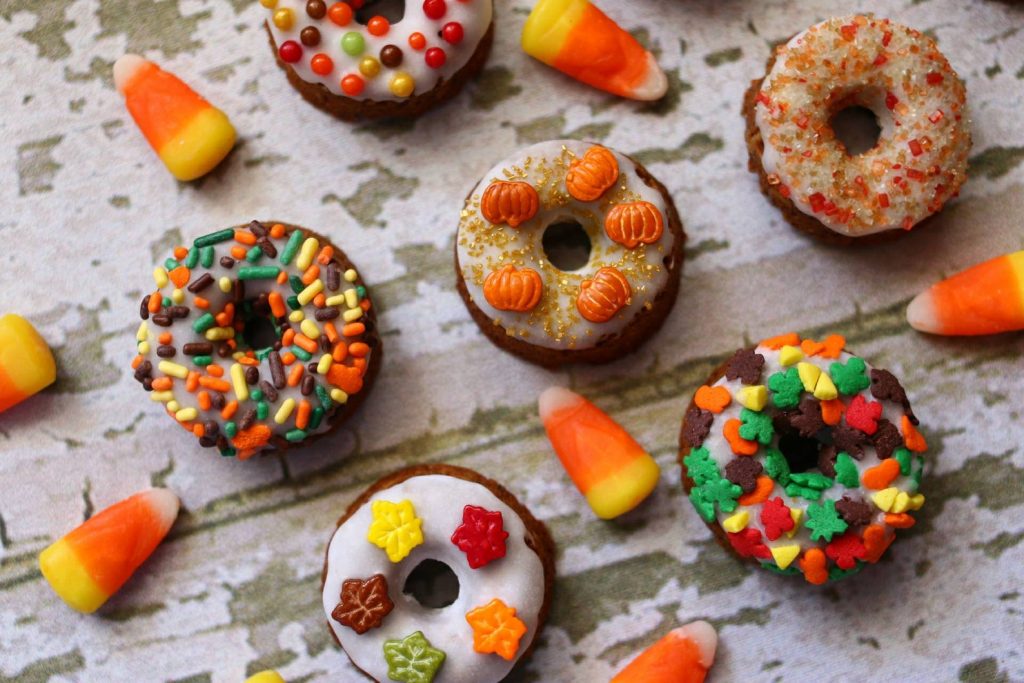 Cookies to Buy
If you're limited on time and prefer to buy, then check out these adorable options this holiday!
1 Dozen Donut Treats, $12.00, Pony Riders Club 
The Pony Riders Club on Etsy has autumn-themed donuts for your horse. They're made with wheat flour, oats, apples, flaxseed, molasses, and sugar. Not only are they cute, but your horse is sure to love their taste too!
Leaf Sugar Cubes, $4.00, Atz Products 
These are so unique! With tints of brown, red, and green, these sugar cubes look like autumn leaves. They come in a pack of 12, but be forewarned your horses will gobble them up!
What a great way to let your horse know how loved they are! They will be so happy to try some yummy foods out this Thanksgiving. 
Love this blog post? We think you will like Pumpkin Pie for Equestrians