Do you "No Stirrup November"?
I am definitely never one to keep up on fads. Happy to report, half the time I'm about a year behind the times before I catch up. I am neither pro or con for the whole, take your stirrups away for a whole month. As with everything that happens in our society, a good idea gets taken to a blown up proportion. Whatever trainer coined the first "No Stirrup November" in their barn was probably just trying to motivate their students to ride without their stirrups more. I can't imagine the intention was for the whole world to remove their stirrups for a whole month. Do I think riding without stirrups can open your eyes to some fabulous insights to who you are as a rider? YES.
What's my no stirrup story? I rode my Grand Prix horse without them all the time. I loved riding her that way. I felt like I used my leg more minimally and it gave me a fantastic feel and sharp aiding time. I really felt one with my horse and loved how much closer that brought us together. Really as a rider, I felt like I had to force myself to pick my stirrups up and try to figure out how to ride the same way WITH them. I rode without them not only during weekly rides but during our warm-ups at shows. That always provided some ringside chatter, but it definitely helped us to warm up the best. If I could have showed without stirrups, I totally would have.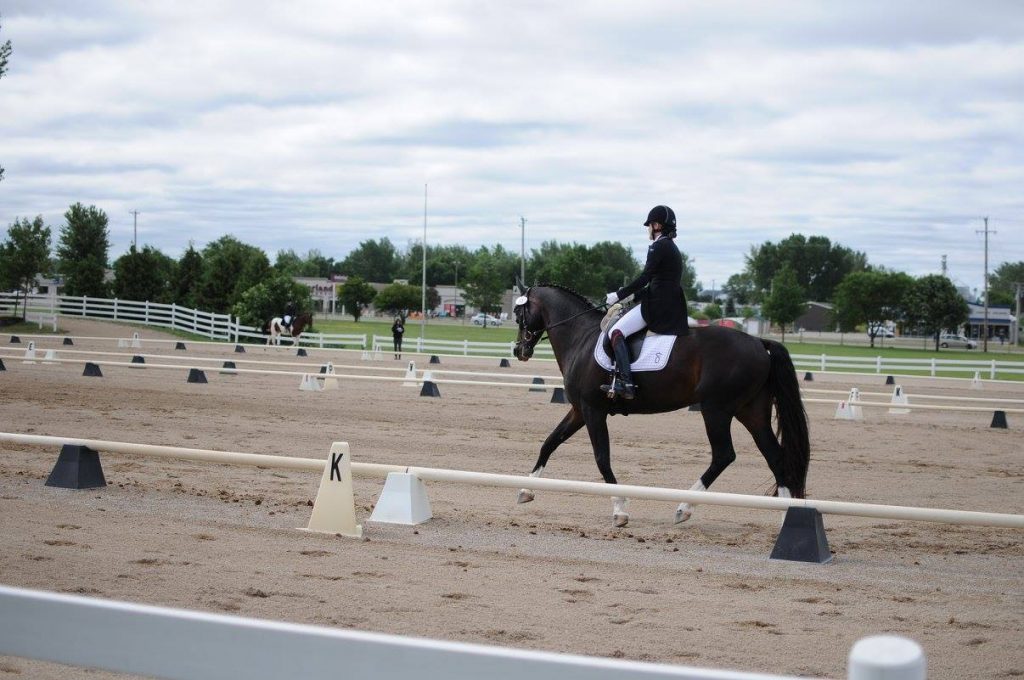 She is NOT, however, a horse I would take stirrups away from with everyone. So, that gives you an interesting view, that not every horse is a horse you want to ride without stirrups, especially if it's not a task you find extremely easy. My big, Danish warmblood was by far my favorite horse to sit the trot on. While, both my mare and my gelding had floaty, big trots, one had way more hang time than the other therefore putting much more responsibility on the rider to maintain themselves. My gelding had this Cadillac like trot, that just cruised right along, it was hardly any work to sit. He also had a lot more body mass and therefore had more horse to hang onto. In other words, he could help catch you if you lost your balance. I find that horses that are a bit wider and that have a more grounded, type stride are much easier to practice without stirrups on. My five-year-old Hanoverian mare has some of the biggest gaits anyone's ever seen. She is a beast to sit the trot on WITH stirrups. Have I ridden her without stirrups, yes, when she was a three, coming four year old. Could I do it? Yes, I did, but I had to keep that monstrous trot at a shrunken pace. Recently I was evaluating saddle fit, so I hopped on bareback (surcingle and saddle pad) and tried seeing what I felt. Nope, her body has gotten so much stronger that it took about two seconds for me to realize she was going to throw me all around and I'd prefer some tack, thanks! Can I ride her trot without stirrups, sure I can, is that some massive cardio and muscle building exercise you bet. So, I beg you to ask yourself, what your own horse's gaits are like before you just whisk your stirrups away. Some horses are naturally set up to glide across the ground and are easy to work without stirrups, some I truly believe just aren't meant to assist us in this exercise.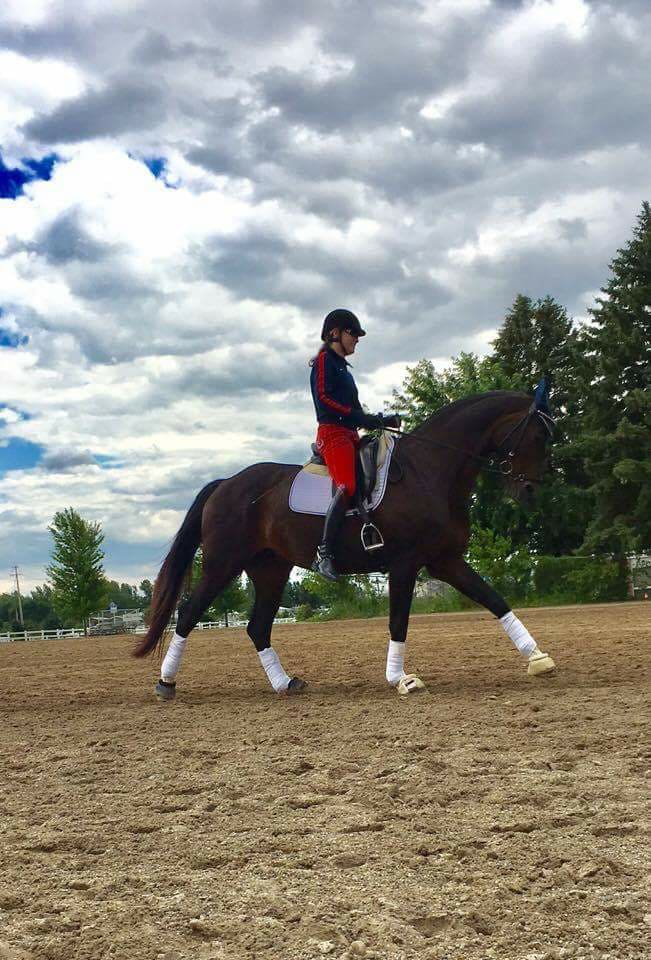 What's the most common thing we see when someone struggles just to sit the trot in general. Bouncing. It's not fun to BE the person bouncing, nor is it fun to see it happening. Everyone loses their balance sometimes, bounce, bounce, we go and we regain it. However, can it make your horse's back sore and sour, sure. We ourselves, if we think about it, wouldn't be able to physically handle it. The point of no stirrups is supposed to improve our riding, but let's be realistic, for many reasons it could hinder it. If you don't find this activity to be confidence boosting then I definitely don't suggest doing it. I think many riders fear falling off during this activity. Do I blame them, no? So, if you find the exercise to be chipping away at your confidence, then there's no reason to push yourself to do it for this huge length of time. Should you push yourself to try? Sure. If you don't think your own horse is the best one to practice on then find one that seems to make it easier for you. There is no shame in that.
Whoa, once again we find the advice is this. Find a program that works best for you. You didn't win or fail if you do or don't participate in "No Stirrup November." The absolute most important ideal is both you and your horse's confidence at the end of the day.
**Danielle Vitosh is a USDF Bronze Silver and Gold medalist. With 21 years of riding experience, she specializes in dressage and eventing.  Dressage Elegance by Vitosh is based out of Leland and Plainfield, IL.