I've subscribed to magazines for as long as I can remember and a few of those are horse magazines. 
I'm a very visual person and love photographs mixed in with stories.  I love the tangible and I love to dog-ear pages so I can revisit what inspires me.  When I'm ready to recycle the issue I take one more run-through and tear out pages and put them in a folder for future reference.
Here are a some of my favorite equestrian magazines…

HORSE & STYLE MAGAZINE
Horse & Style magazine is one of my favorites for showcasing equestrian lifestyle and fashion.  Each issue highlights amazing horse owners and their beautiful properties. With a great group of contributors, that are immersed in the equestrian lifestyle themselves, you're guaranteed great stories and editorials that will always inspire.  H & S is published quarterly.  To subscribe click HERE.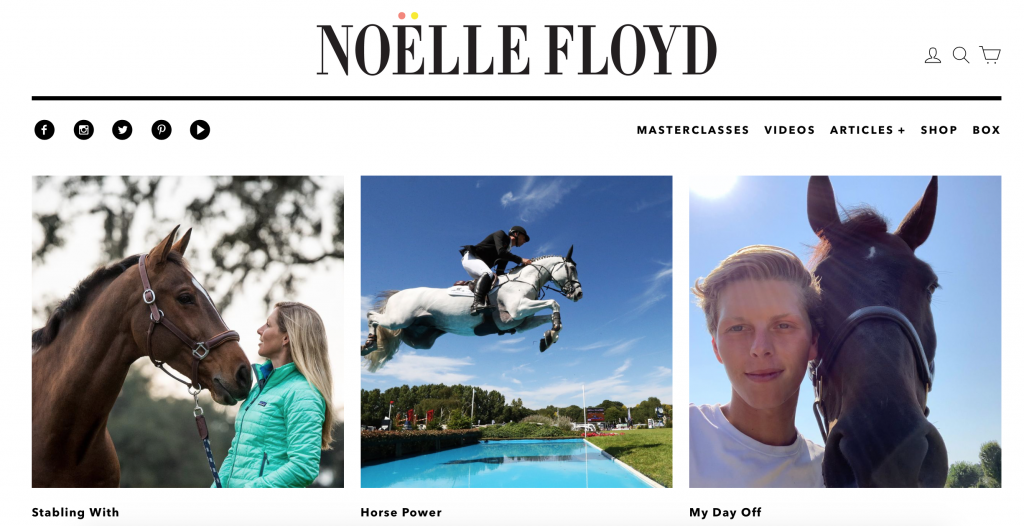 NOELLE FLOYD
Noelle Floyd is full of beautiful imagery, compelling stories, and wonderful interviews.  This publication is a stunning curation and the paper weight and quality make it coffee-table worthy.
A limited number of copies are published quarterly.  You don't want to miss out!  Subscribe to NF HERE.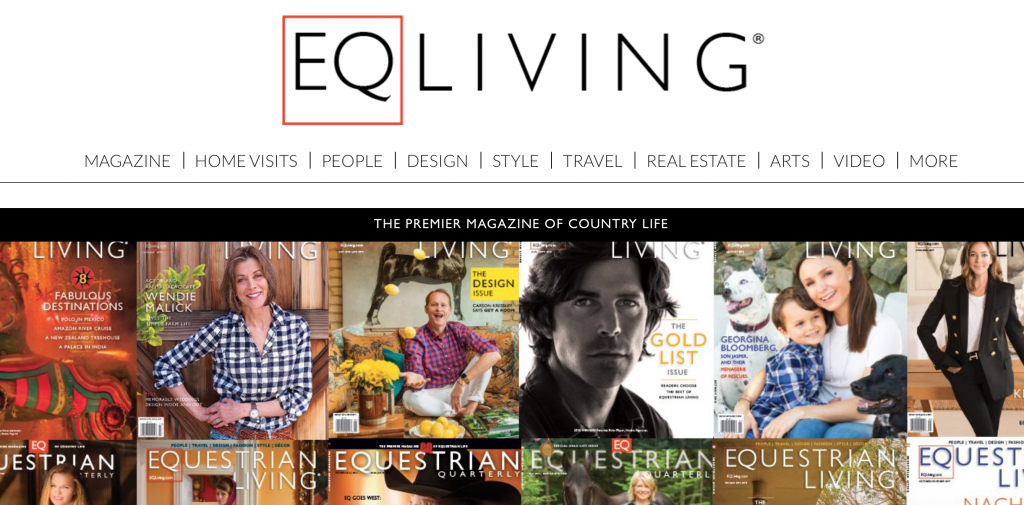 EQUESTRIAN LIVING
EQ Living's content covers a little bit of everything…Farm Visits, Top Equestrians, Design, Style, Travel, Real Estate, and Equestrian Art.  I have especially loved their recent fashion editorials including 'The Aristocratic Rebel' and 'Modern Contrasts'.  EQ Living is published bi-monthly.  Click HERE to subscribe.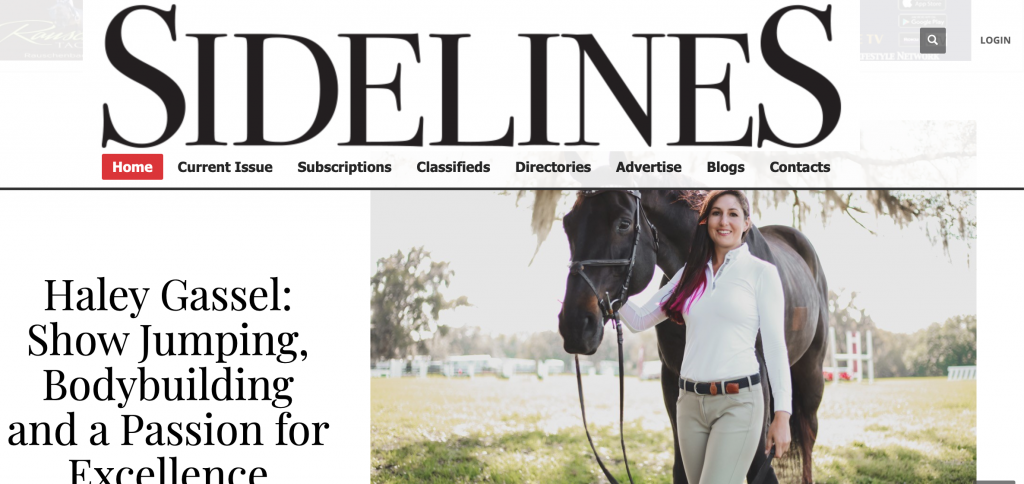 SIDELINES
Sidelines Magazine has been known as the People Magazine of the horse world.  Each issue focuses on a variety of riding disciplines.  They include profiles on riders, celebrity riders, trainers, social happenings, and more.  The current issue celebrates the world of ponies and their riders.  Sidelines is published monthly and you can click HERE to subscribe.
THE CHRONICLE OF THE HORSE
This periodical was first published in 1937.  It is the most trusted news source for national and international sport horse competitions.  It is published 34 times a year making each issue the most up-to-date resource for the equine industry.  They have great features including 'Amateur Showcase', 'Behind the Stall Door', 'Groom Spotlight', 'One to Watch', and 'Ringside Chat' to name a few.  Subscribe to The Chronicle Horse HERE.
HORSE ILLUSTRATED
Horse Illustrated is a magazine for people who love everything about horses.  Issues offer training tips for both English and Western riding.  The magazine also has great articles offering advice on horse healthcare.  Their contributors include professional trainers, expert horsemen and horsewomen, and veterinarians.  Horse Illustrated is published monthly and you can subscribe to the magazine HERE.
EQUUS MAGAZINE
Equus magazine focuses on providing information about equine research, horse care, and the latest training techniques.  It covers all breeds and riding disciplines.
Some recent articles include, 'Does your feeding program measure up?', 'Understanding your hores's coat', and 'Bute facts and myths'.  It is published four times a year and yo can subscribe HERE.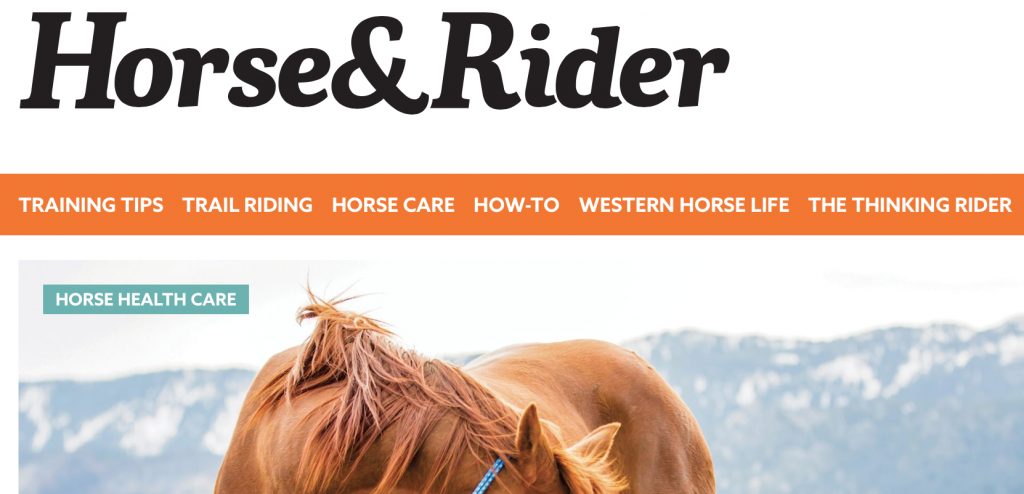 HORSE & RIDER
Horse & Rider magazine is for the Western rider that lives and breathes horses.  Each issue includes horse healthcare tips, trail-riding desinations, Western training advice from some top experts, and stories highlighting the Western lifestyle.  This publication celebrates the Western way of life and is published 4 times per year.  Subscribe HERE.
These are some of the most well-known publications on the market.  If you prefer to read the issues online that option is available too.  What are some of your favorite equine magazines?
**
Erin Gouveia of Silver Oaks Farm is an accomplished equestrian, award winning photographer, and an artist.   She was born and raised in San Diego, California, graduated from Colorado State University, and now resides in Park City, Utah on a small ranch with her husband.  She has had careers in Medical Research, Zookeeping, and most currently Photographer at Erin Kate Photography.
Follow Erin on Instagram at @silveroaksfarm and find her equestrian inspired fine art photographs and handmade goods in her Etsy shop SilverOaksFarm.