How many of you bake horse cookies at home?
As a kid I'd always make my animals Christmas presents.  It was usually a treat of some sort.  Since I have some extra time to spend in the kitchen I thought it'd be fun to revisit my treat making days and create some yummy cookies for my boys.
My horses are pretty conservative when it comes to treats.  Austin likes carrots, apples, and watermelon.  Anton really only likes carrots.  They both do not like peppermints.  Here is a recipe I threw together that sticks to the basics.  You probably have all the ingredients already in your pantry and fridge.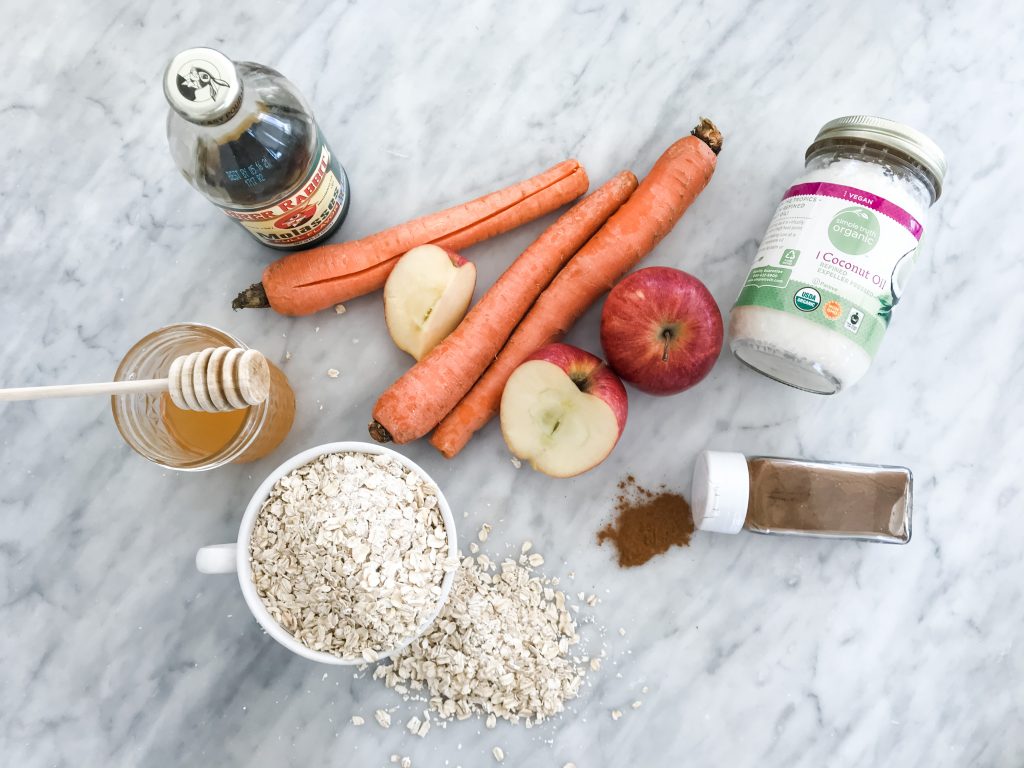 2 cups shredded apples and carrots
2 cups rolled oats
2 cups flour
1/2 cup molasses or honey
3 tsp oil ( I used coconut)
1 tsp salt
1/2 tsp cinnamon
Preheat oven to 350 degrees
Mix all ingredients together
Roll into 1 inch balls and place on baking sheet
Bake for approximately 20 minutes until golden brown
Cool for a couple of hours in refrigerator
You can substitute all apples or all carrots.  Flax meal or rice bran could be a great addition.  You could also add a peppermint to the top of each treat after baking.
Do you have a favorite homemade horse cookie recipe?  We'd love to hear what it is below in comments.
**
Erin Gouveia of Silver Oaks Farm is an accomplished equestrian, award winning photographer, and an artist.   She was born and raised in San Diego, California, graduated from Colorado State University, and now resides in Park City, Utah on a small ranch with her husband.  She has had careers in Medical Research, Zookeeping, and most currently Photographer at Erin Kate Photography.
Follow Erin on Instagram at @silveroaksfarm and find her equestrian inspired fine art photographs and handmade goods in her Etsy shop SilverOaksFarm.