Happy Holidays from me to you! 
This may be my favorite time of year.  I love decorating our home, barn, and chicken coop with wreaths and pretty white lights.  I love riding my horses in the snow with jingle bells hanging from the saddle.  And I love taking the time to wrap gifts with festive paper and pretty ribbon.
I wanted to send you a little holiday cheer as we wind down this crazy year.  These tags were inspired by my love for horses and my deep equestrian roots.  Last year's gift tag designs were a huge hit so I hope you enjoy this year's collection.
I've designed seven equestrian inspired Christmas gift tags that I want to share with you.  That's correct, you can download my gift tag design sheet for FREE!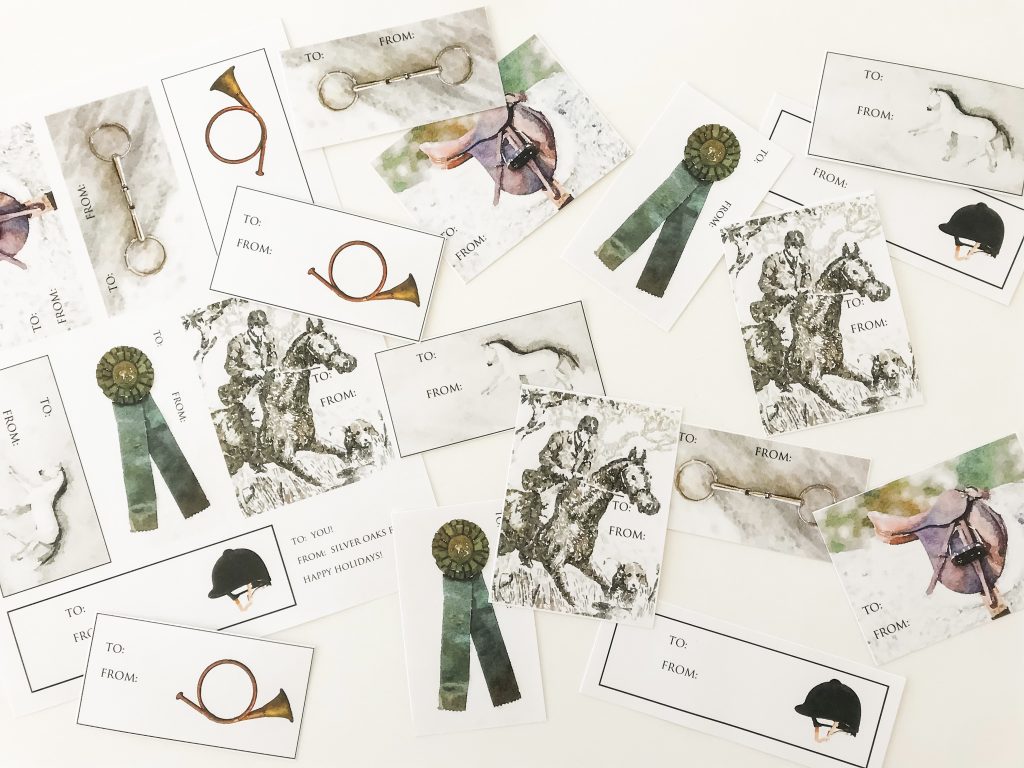 The free downloadable gift tags feature the following designs:
Jumping saddle on a grey.
Double jointed snaffle bit.
Copper fox hunting horn.
Dressage pony.
Vintage horse show ribbon.
Master, his horse, and his hound.
Riding Helmet
To download your FREE equestrian inspired gift tags please visit the link below, click the 'down arrow' icon, enter your email, and the gift tag sheet will download straight to your computer!  This is a free download and printable.  I recommend that you print on cardstock and then add it to your presents with decorative tape, or hole punch and attach with fancy ribbon, twine, or holiday string.