One of the biggest hardships in the equestrian sport is finding a trainer who supports your goals, understands your horse and acts as a mentor.
Every equestrian has different needs when it comes to these main necessities, and this is the reason why there are so many professionals, small farm trainers, and people who have a passion for horses who can help a beginner. 
It is important to keep in mind that the right trainer may last a few years or even a few months and that is perfectly ok. This means you are growing as a rider and your goals are evolving. Remember that although the search may be daunting every time you need a trainer, it is necessary. 
For me, finding a trainer has been a roller coaster and some days I blamed myself for being too difficult or for asking too much. However, this summer I found my person and it made the entire process over the last 10 years' worth it. 
Obviously, everyone's needs differ depending on riding level, whether you own a horse or not, discipline, your short- and long-term goals, expenses, and travel. It is almost a full-time job figuring out how to work the equestrian sport into your schedule, let alone finding someone to help you along the way. 
For me, my needs when I was 7 were very different from what they have been the past few years. I decided to be fully invested in eventing when I was in middle school by participating in Pony Club and by watching professionals in the discipline. However, when I reached the novice level, I felt at a standstill in my riding, so I began my search for a new trainer.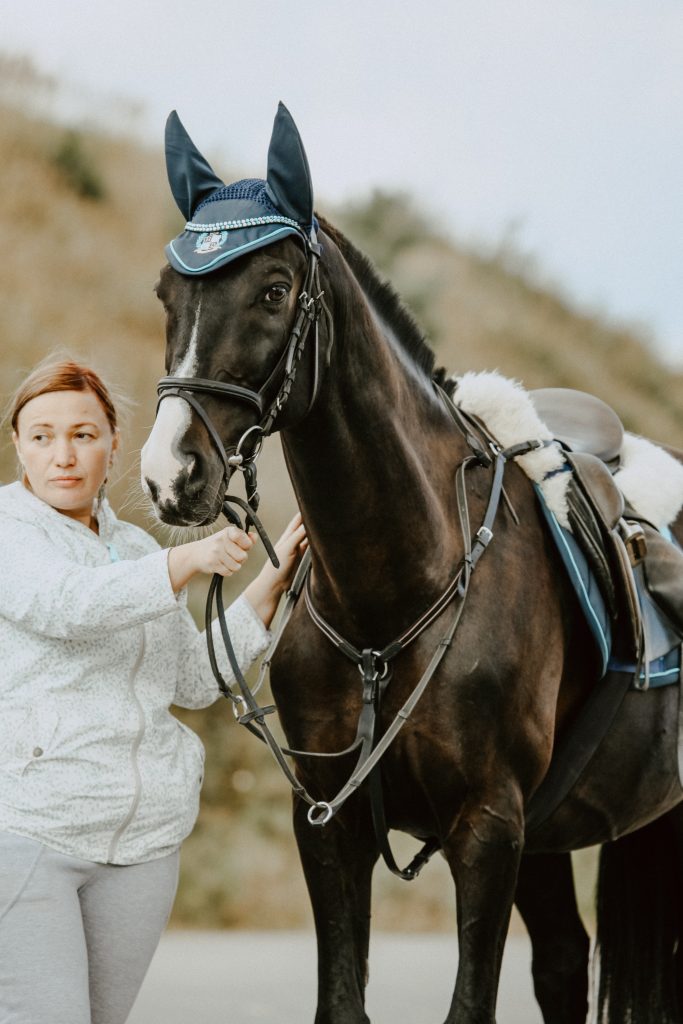 My first barn offered me friendships that were built around a shared love for riding which was vital as a middle schooler and high schooler. However, I wanted to become more serious in my goals and in the sport in general. I started to search for a new trainer by talking to friends and doing my own research. I tried a barn that was local to me and came with a ton of success stories from their students. I stuck it out with this trainer for a season but ultimately found myself unhappy because I could not board there and was financially different than the other students. 
Another major struggle was that if I found a trainer, they would usually head down South for the winter to Aiken, South Carolina or Ocala, Florida. This would lead me back to my original trainer to ride through the winter. 
Here is an example of a personal boundary you may find in your search. I knew from the beginning I would not be able to go to a warmer climate for the winter due to having school and the amount of money the travel costs. However, this should not be a barrier, it is something to be upfront about in your search and not ashamed of. At the end of the day, you want to have fun riding and pursuing your goals, no matter what position you are in. 
One of the most important things a trainer has said to me was to try as many different trainers as possible. At this point in the process, I was doing just that. 
A few months went by and through word of mouth I was put in contact with a trainer that was moving to a local barn just 5 minutes from my house. At this point, I was used to hearing advice about many different people in the area, so I did not think much of this opportunity. I was feeling kind of diminished with the whole idea of finding the right trainer. 
April came around and I found myself tacking up my horse, loading him onto the trailer and heading to try this new trainer in the area. She was a 5* rider who just competed at Land Rover Kentucky, so I was excited. The first lesson was average for a lesson with someone new, but it was not bad or less than I expected. I returned for a second time and a third and just kept going back. I was finally so happy with the trainer I found. I could not stop talking about her and what she was doing for my riding. 
The most important thing about this trainer, a person I finally trusted with my riding and competition goals as well as competing my own horse, was that she was more than just a trainer. She is a friend who gives life advice on college, relationships, friends, and career endeavors. She is always down to have a conversation even if it does not relate to horses. She makes me feel important and more than just a student who trailers in once or twice a week for lessons.
The trainer you are looking for is out there and the process may be extremely long or may be the first person you try. But make sure that person is someone who knows you as a person and not just a rider. The happier you are with your learning and relationship, the easier it will be to work towards your goal.
Share what goals are important to you when looking for a trainer below!
Love this post? We think you will like Five Training Mistakes to Avoid