When I look at the interior of houses, I always notice the flooring first. I love the wide natural colored hardwood floors that are popular right now. I was recently looking at pictures of a newly renovated private barn and I realized that just like houses, my eyes were drawn to the barn aisle flooring first. This particular barn had stone colored pavers that criss-crossed throughout the facility. The overall look of the pavers was so elegant and clean. It really took the look of the barn to the next level. These pavers by Ramm look like stone or brick (similar to a stone or brick driveway), depending on the color you choose, but they are actually made of rubber.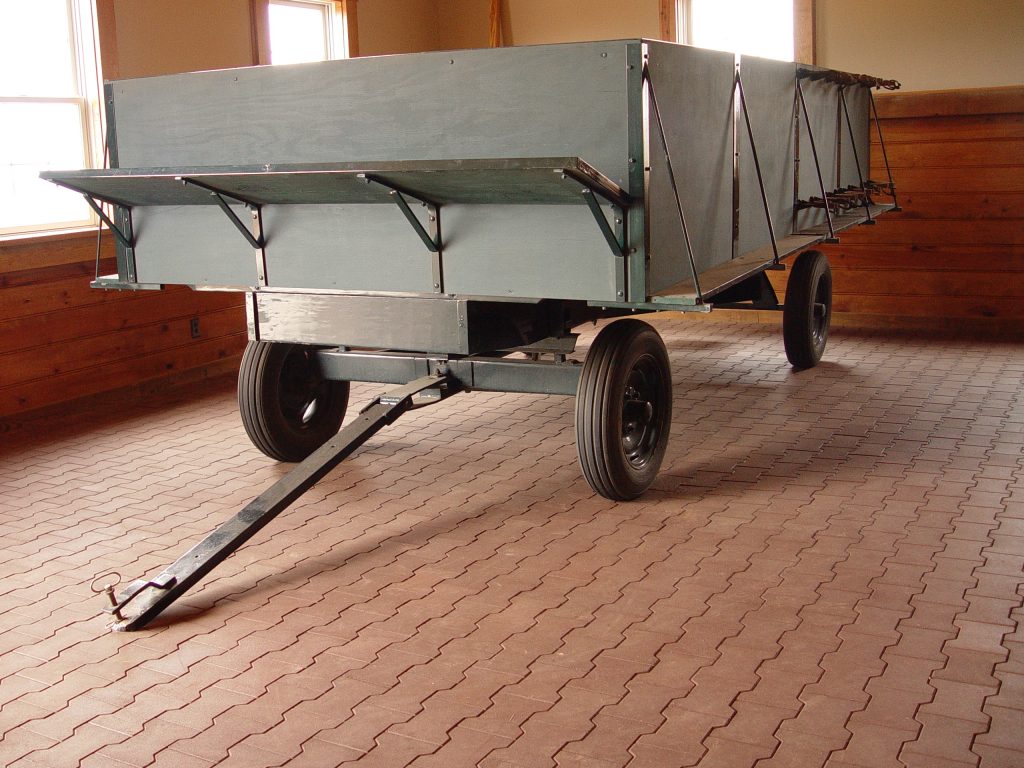 The rubber makes them safe (no slippage!) and more durable, two things that are critical when you have horses and water involved on a daily basis. The pavers provide cushion to the horses, giving their legs a break from the traditional concrete or dirt flooring. The rubber pavers have an interlocking design, making them easy to install and, if necessary, less expensive to replace. If any become damaged it would be much easier to replace one or two pavers, than to fill-in concrete or replace expensive bricks. Like previously mentioned, Ramm has two color choices to choose from. One is rust colored and looks like brick. The other is gray and looks like dark stone. Both are great options and should easily fit into any type of barn style.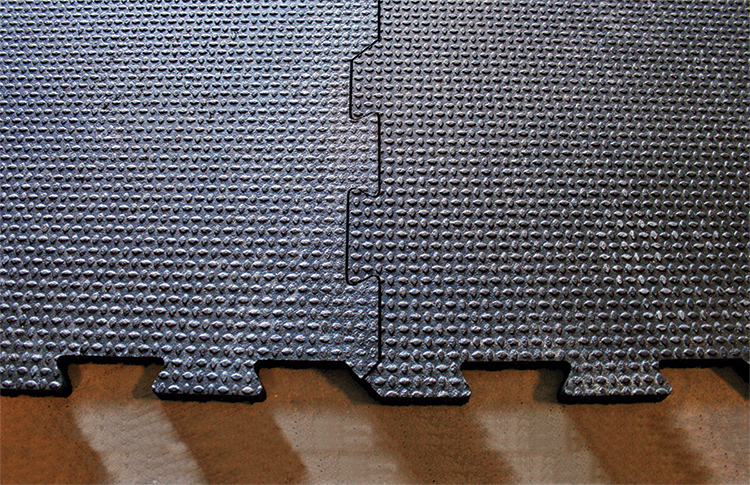 If you want to reserve the paver look for your aisles and other main walkways only, be sure to think about the Interlocking Mat Kits for the wash stalls, run-in areas and/or actual stall flooring. These rubber pieces interlock to look like one seamless black mat, without ever pulling apart or looking uneven in areas. You also will not have to lift the mat to clean the dirt and debris that typically gets in between the pieces. These rubber pieces are durable in all weather conditions and heavy-duty. Like the interlocking pavers, these rubber mats also provide cushion and relief from leg and back pain.
Ramm doesn't just provide flooring, however. Ramm pretty much sells every major component of barn building and barn life. Fences, stall kits, gates, latches, feeders and stall accessories, just to name a few. Whether you are planning your dream barn or simply need to update a piece, be sure to take a look at what Ramm has to offer.
**Andrea Wise graduated from Wake Forest University School of Law in 2007, where afterwards she spent 7 years as a commercial real-estate attorney.  In 2012, she launched the equestrian company, Pony Glam, which makes and sells the only colored hoof dressing for horses. She is also the voice behind the new equestrian lifestyle blog, Horse Glam. Andrea lives in Charlotte, North Carolina, with her husband, Zach, two young children, cat and horse, Chloe.