When I was little, I used to love "back to school" shopping.
Even buying the boring school supplies, like basic pencils and notebooks, would make me so excited! Does anyone remember Lisa Frank binders? Those were the days! I definitely associate this time of year with those feelings of excitement so I am not surprised that every September I want to purchase new riding pieces or horse supplies. This fall it wasn't any different…
I really needed some fresh breeches and I recently purchased a new pair of very affordable riding breeches by Ariat. The material is soft and the waistband is wide and not restricting, which I always really appreciate. I hate it when waistbands feel like they are cutting me in half. My favorite feature, and arguably the whole reason I purchased these, are the pockets on the backside! I have had my eyes on other brands that have similar pockets, but they are about 3 times the cost of these Ariat breeches. I chose the tan color so I could use them for possible shows but if I were to buy a second it would be the navy. Navy definitely makes me think of fall and winter months!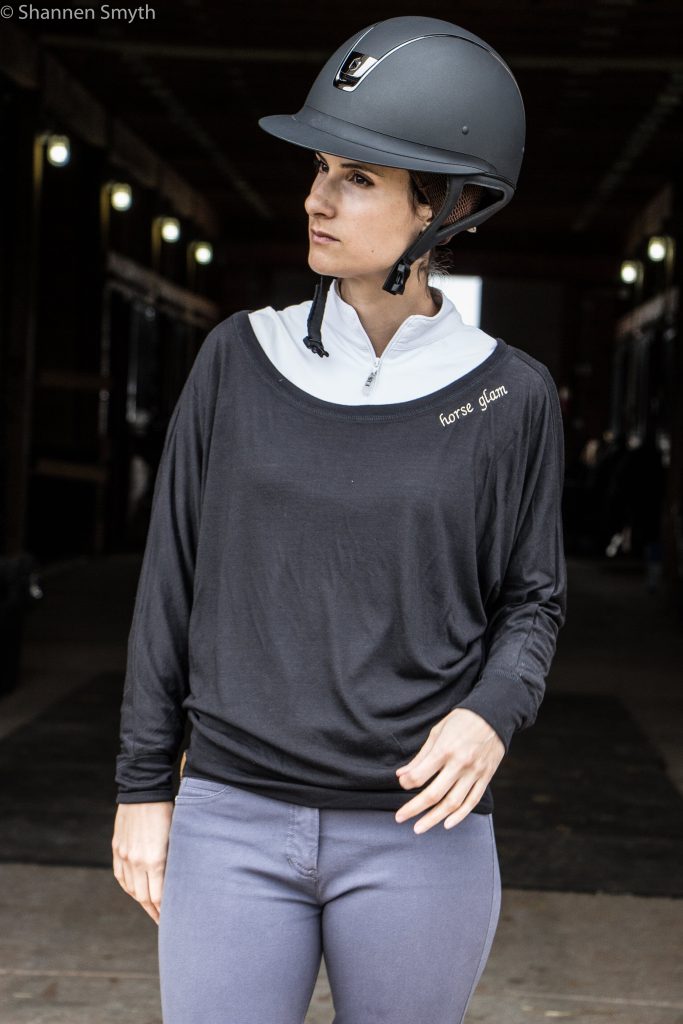 Fall can be tricky in terms of dressing appropriately for those cool mornings that turn into warm afternoons. Layers are key. Equestriess Atelier nailed it with the perfect layering top. The Carrouselle (pictured) is lightweight and fits over your helmet for ease of removal. I have also used mine as a show shirt coverup at the horse show, as it perfectly protects those white showshirts. Have fun with all the different customizable embroidery options!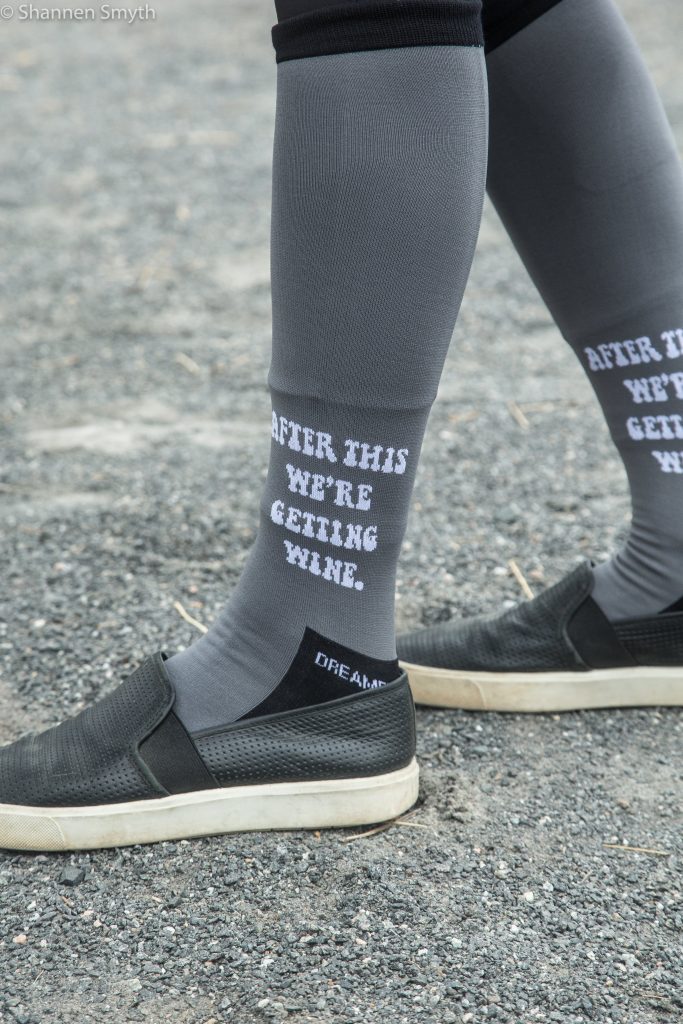 Dreamers & Schemers came out with knit bootsocks as an alternative to the traditional nylon socks and I honestly now rarely wear anything else. These provide more comfort in your footbed and I personally think stay in place better than nylon. I am sure the more substantial fabric will be appreciated as it gets colder. For the D&S nylon fans, don't worry! The knit socks may not have the funky patterns you are accustomed to, but I think the text is just as entertaining!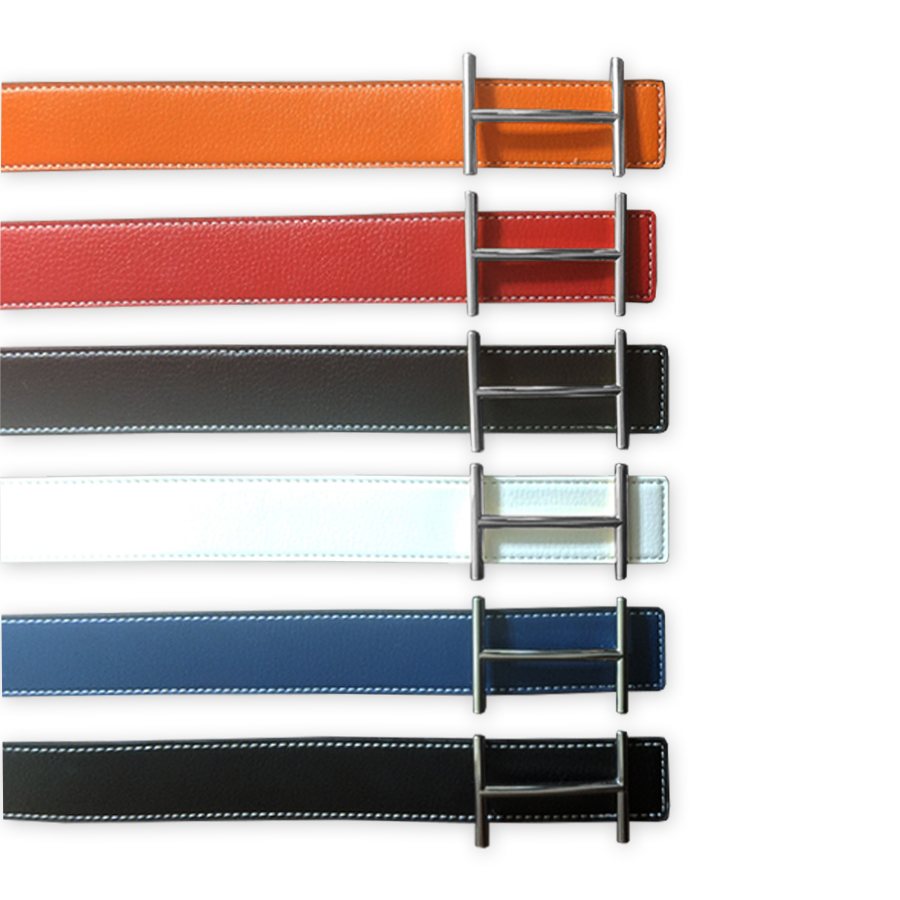 This last personal item is a steal! Heated Horse has the cutest signature belts for just $22! You can choose from six different color options and also between gold or silver buckle hardware. I decided on black with gold hardware, but because the price is very affordable I might have to scoop another! Belts are such an easy way to change up your look!
What's your favorite fall find?!?
**
Andrea Wise graduated from Wake Forest University School of Law in 2007, where afterwards she spent 7 years as a commercial real-estate attorney.  In 2012, she launched the equestrian company, Pony Glam, which makes and sells the only colored hoof dressing for horses. She is also the voice behind the new equestrian lifestyle blog, Horse Glam. Andrea lives in Charlotte, North Carolina, with her husband, Zach, two young children, cat and horse, Chloe.