I am sure I am not alone when I say that I have hundreds of photos of my horse on my phone.
As horse owners, we love having pictures of our steeds.  Whether you're using a fancy camera or your phone camera, these five tips will help you create beautiful images of your favorite equine.
SEE THE LIGHT
A cloudy day offers uniform lighting. There are no harsh highlights or harsh shadows on a cloudy day and there is little contrast.  Detail of the subject will be easily seen. This may appeal to you.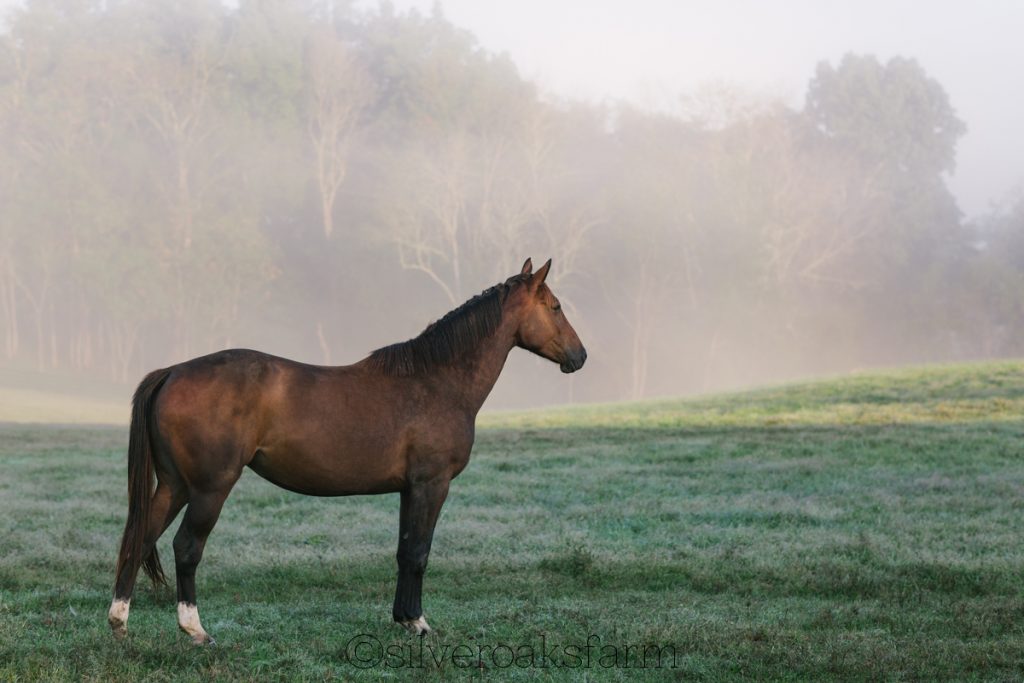 A bright sunny day results in a completely different look to your photos.  Images will have more contrast and show more extremes between highlights and shadows.  This may be your favorite.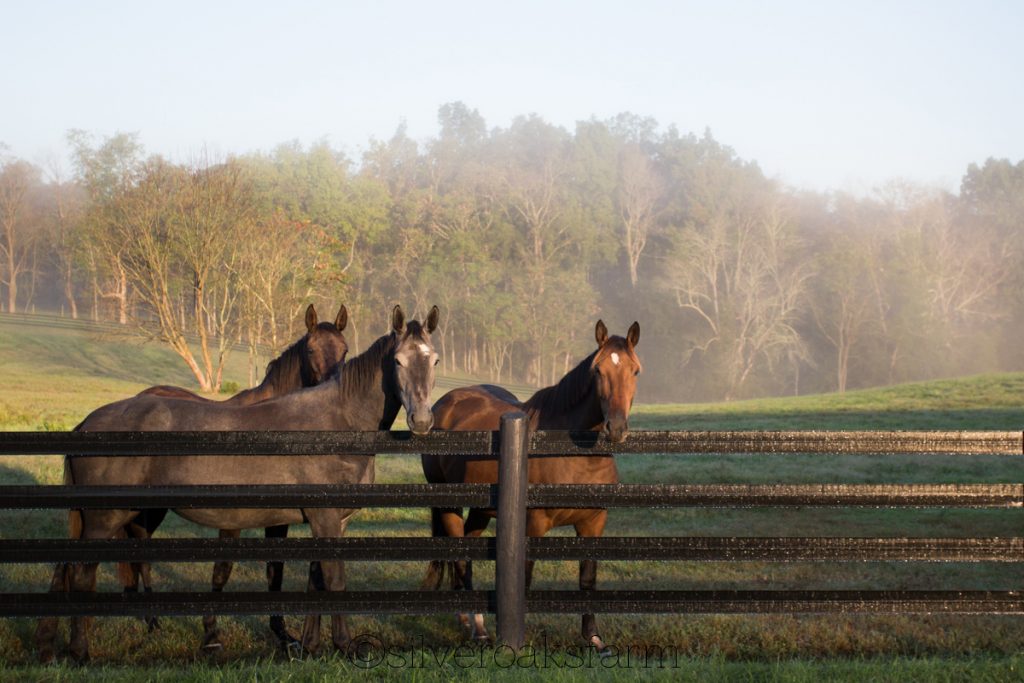 RULE OF THIRDS
The Rule of Thirds is a guideline used by photographers to compose a photograph.  To use this rule you divide your image into equal thirds horizontally and into equal thirds vertically.  It is most appealing to the eye to place your horse/horses in a third.  This can mean the subject is in the left, middle, or right third horizontally or it can mean the subject is placed in the top, middle, or bottom third horizontally.
Experiment with cropping your subject too.  Just remember to avoid cropping at a joint (knee, hock, etc.).
The image below is divided horizontally in thirds…bottom third is fence line, middle third is the tree line, upper third is the sky.  It is divided in thirds vertically by placing the run-in shed in the middle.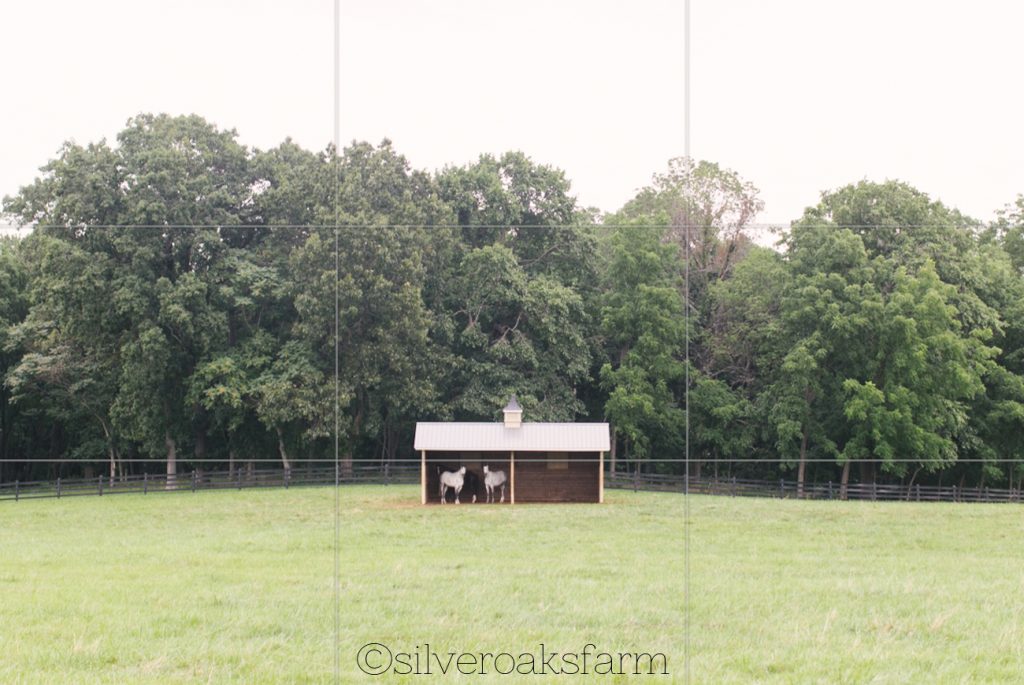 The image below is divided vertically in thirds with one horse on the left, one horse on the right, and space in the middle.  It is also divided in thirds horizontally with trees in the bottom two thirds.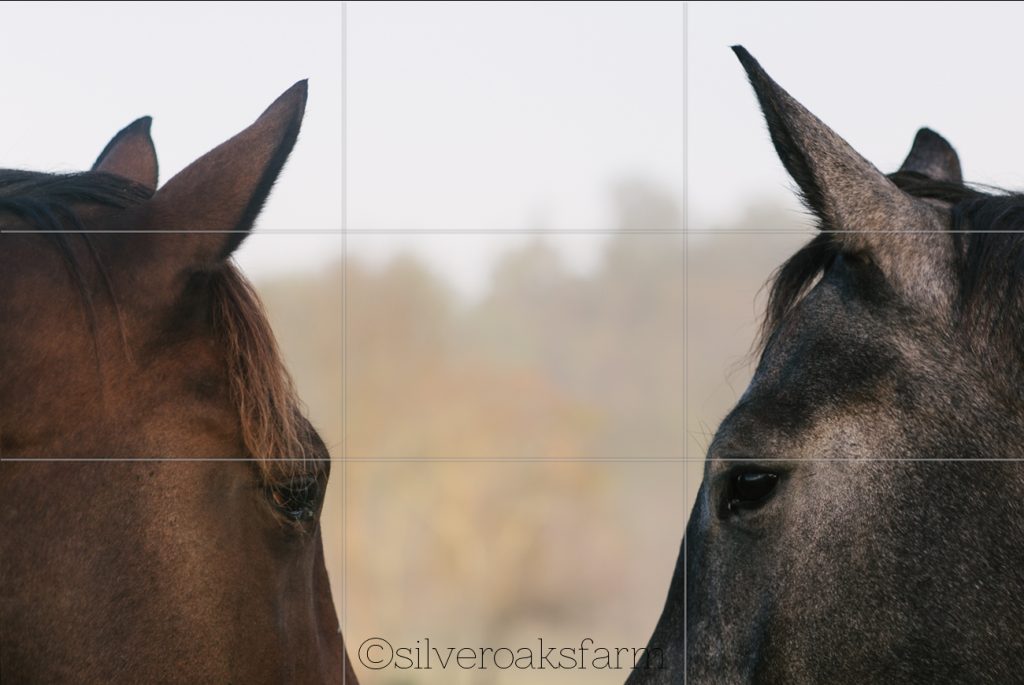 LEVEL YOUR PHOTOGRAPH
Leveling your photo adds quality to the image that is appealing to the viewer.  To level an image you can use the horizon, a fence line, or architectural line of a building.
The image below was leveled from the Ramm Fence top rail.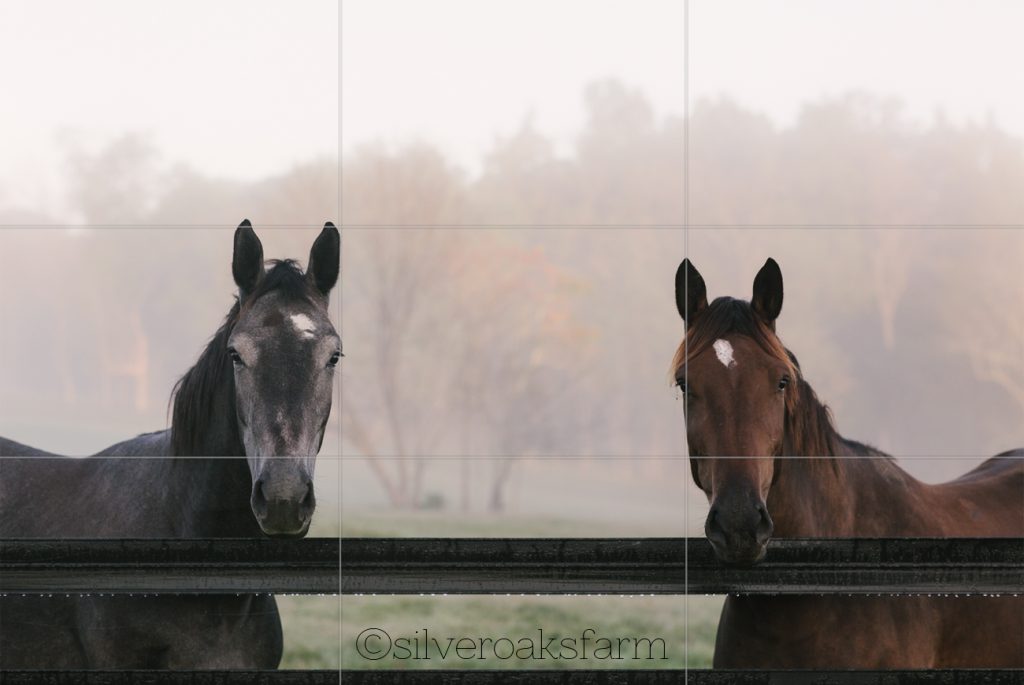 MOVE AROUND
Don't be afraid to move around your horse.  Experiment with standing a few feet from your subject or 100 feet from your subject.  Get low.  Lie down on the ground.  You may see your horse in a whole new way.  Get high.  Climb a hill or climb a ladder.  Moving around changes your perspective and may result in the most beautiful photograph you've ever made.   It can also create completely different images, all interesting and beautiful.
The image below was taken while I was standing.  The building added a busy background.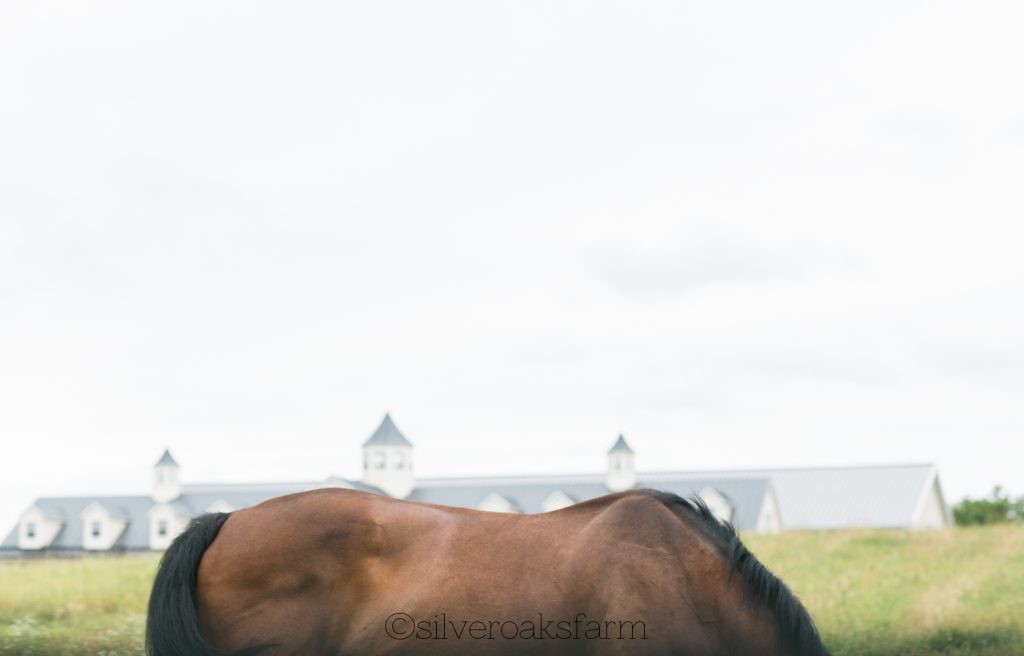 The image below was taken, standing in the same spot, after I knelt down on the ground.  It resulted in the sky filling the background behind the horse which is much more aesthetically pleasing to the viewer.
Take advantage of your horse moving too.
The image below was taken as the horses walked toward me.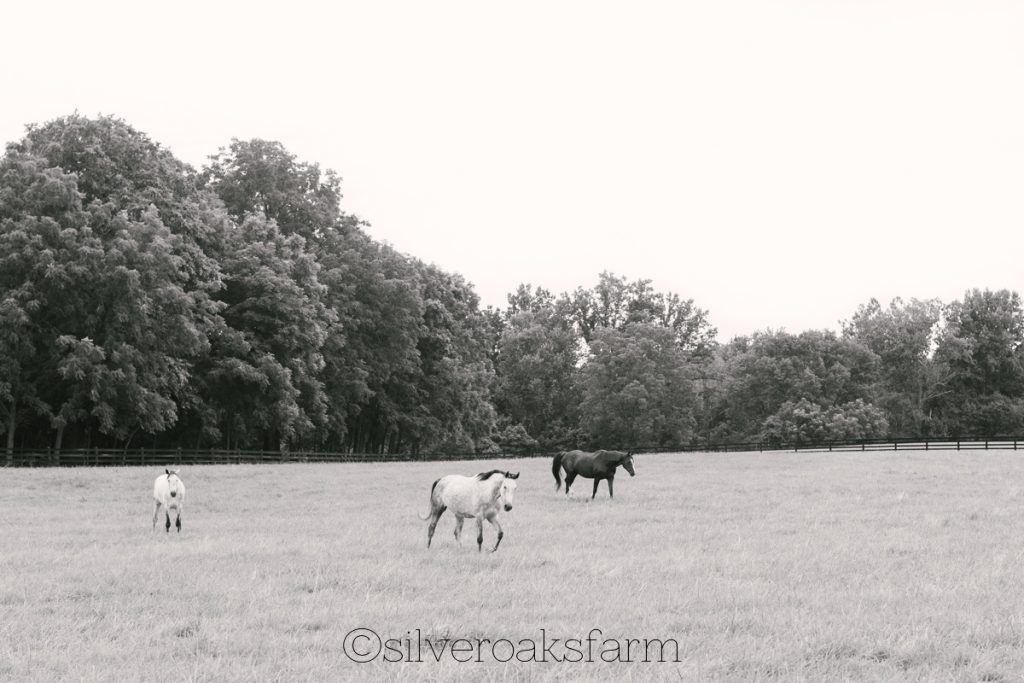 The image below was taken when the horses reached me.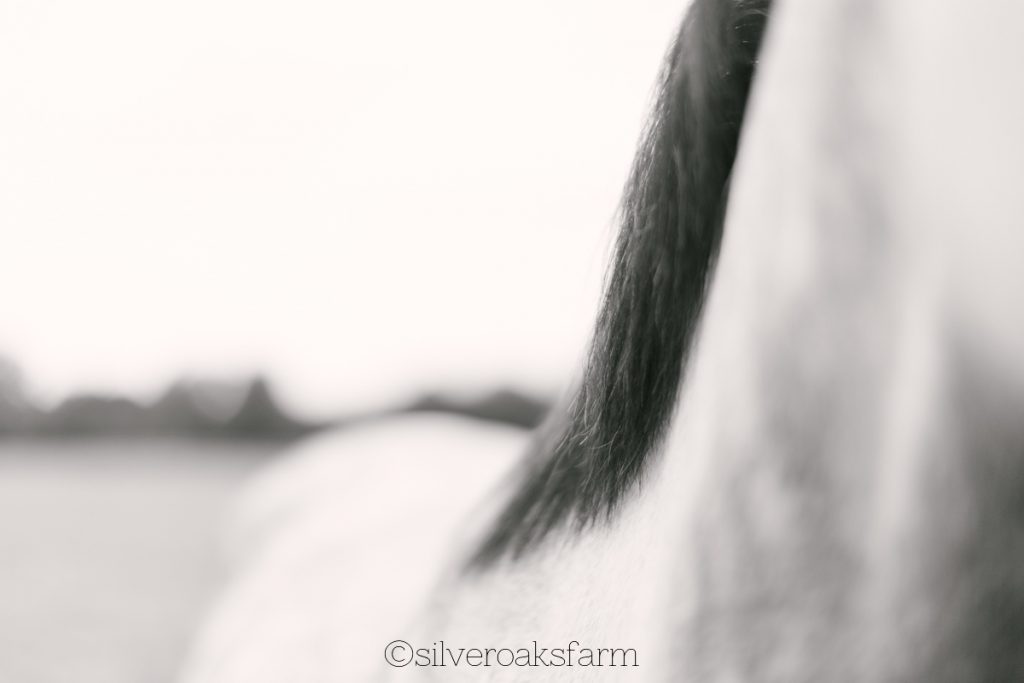 LEARN BY DOING
Practice, practice, practice.  The more you photograph your horses the more you will come to realize what image compositions you love most.  You'll begin to develop a style which will result in a portfolio of uniform photographs that compliment one another in regards to lighting, color, and design.
Lastly, have fun!  All that matters is that you love the images you're creating of your horses.  I can't imagine a better subject to photograph!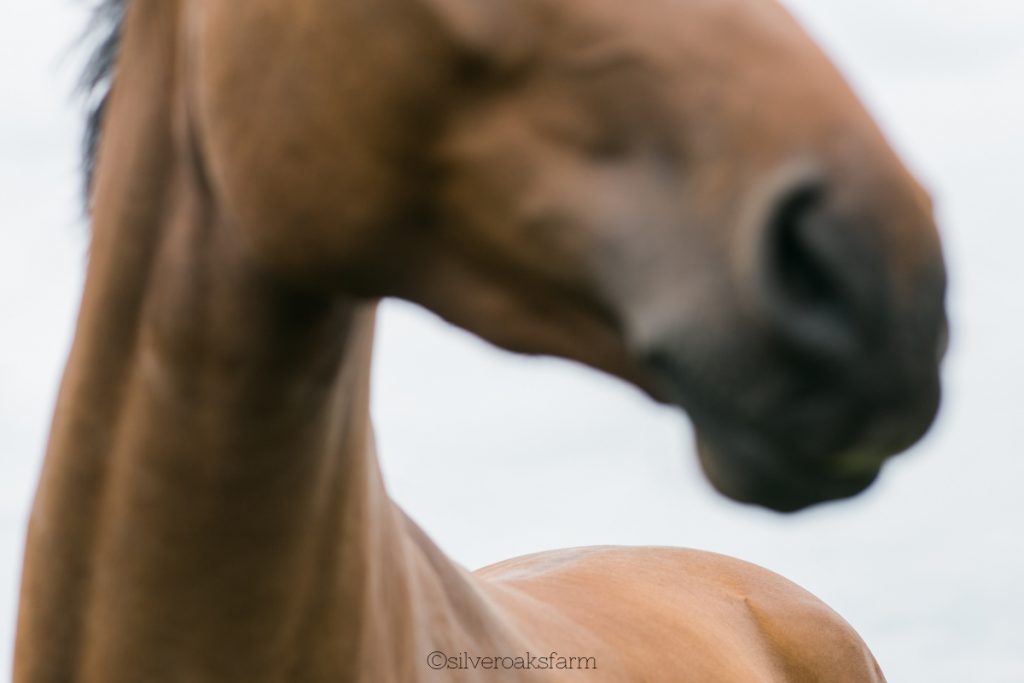 **Erin Gouveia of Silver Oaks Farm is an accomplished equestrian, award winning photographer, and an artist.   She was born and raised in San Diego, California, graduated from Colorado State University, and now resides in Park City, Utah on a small ranch with her husband.  She has had careers in Medical Research, Zookeeping, and most currently Photographer at Erin Kate Photography.
Follow Erin on Instagram at @silveroaksfarm and find her equestrian inspired fine art photographs and handmade goods in her Etsy shop SilverOaksFarm.