Its easier to do small projects around your farm, than waiting and ending up with huge projects taking time and/or money.

Are you looking to improve your horse farm?
Below are ten tips to help you get started on improving your horse farm!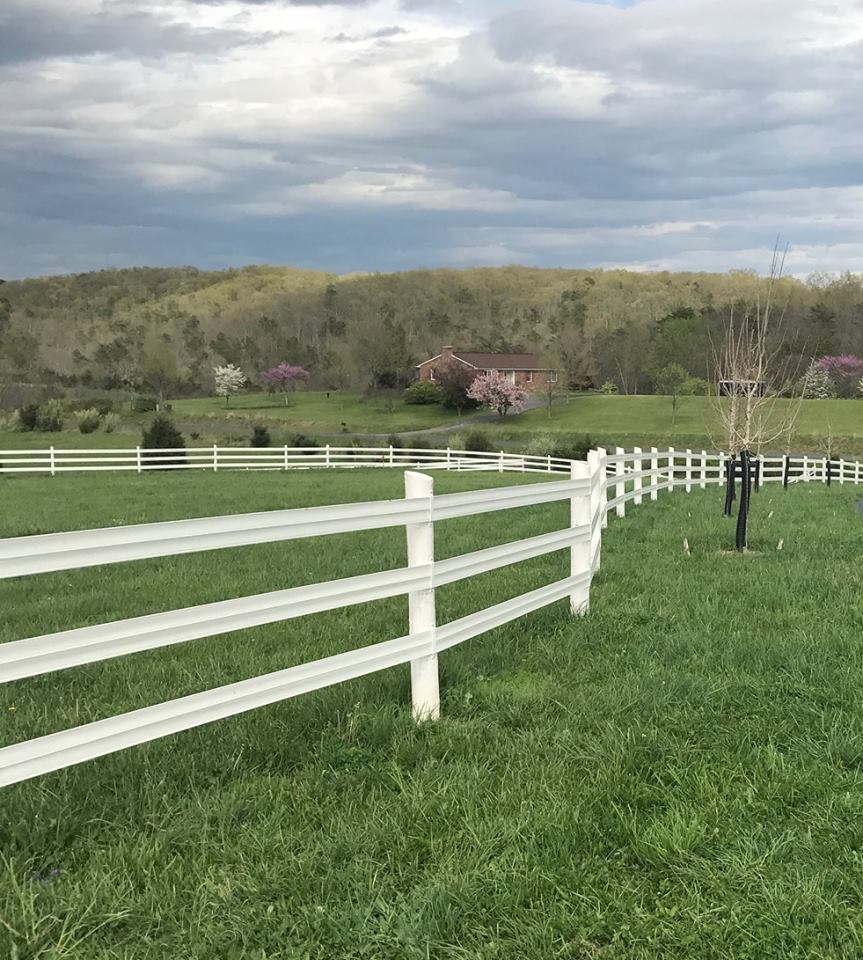 1.  Check Your Fence Lines
We tend to forget to just take a walk or ride all the way around our fence lines. Periodic checks allow you to get any minor repairs done before they become major ones.  Not only will this save you time from a bigger repair, but it will also save you money.  The longer a repair is left alone, the more your horses can continue to do damage and costs can escalate.  Check for any areas that you see wear, like chewed-up posts, and check electric fence lines to be sure they are all on.  If you have any posts that are leaning, snug them back up straight using screenings and tamp the ground around the post. Replace any broken insulators and check to be sure all brackets are properly holding your rail.  Loose or hanging brackets indicate a major high traffic area and further steps need to be made to secure the area. Electric fencing can be an option for problem areas.  If needed, consider cross-fencing pastures to help with rotation for better pasture maintenance. This not only gives your pastures a chance to recoup and grow, but it also takes your horses away from any problem areas for a while giving you time to make any needed repairs or maintenance. Also, don't forget to add dirt to any 'walked down' lines beside your posts. Pacing horses waiting to come 'in' can wear down a path along your posts exposing more posts and can loosen them.  Replace dirt to any worn down 'paths' and tamp the ground to assure your posts don't move.
2.  Pasture Management
Drag your pastures to knock down manure piles. Pasture maintenance will help your pastures to stay in better shape. Allow pastures to rest and lightly drag your pastures, (a great tool is the Track and Ring Conditioner). This will help dry out the manure, rather than let it sit and lure flies and gnats, and lengthen the life of any worms that can become a part of what your horse eats.
3.  Get Rid of Standing Water
Make sure you clean water troughs and empty any standing water that is not for your horses. With the heat and bugs of summer, don't forget to scrub water buckets, waterers, and troughs.  Use a small bit of diluted bleach to scrub and then be sure to rinse thoroughly.  If you have any buckets or containers that have caught the rain and have standing water, empty them or turn them over. Standing water attracts mosquitoes and other pests that can carry disease and/or be irritating to your horses.
4.  Insect Repellant Supplies
Check to be sure you have a good supply of fly spray. Whether you hand spray or have a fly spray system, be sure to have plenty of fly spray on hand. August is just around the corner and the large horse flies come out in full force. So, be prepared and budget now to have your spray available for when you need it.
5.  Hay Storage Prepping
Preplan to get your hay in or reserved for winter. It seems early, but right now (mid-July) is the time that the second cutting of hay comes in. The third will be on its way shortly. In order to get or reserve the hay you need for winter, contact your hay supplier now. Be sure you have your hay storage area cleaned and ready to fill. Many hay suppliers will even help you out on price if you're able to take the hay when they have it out of the field and on the hay carts. So, early checks with your hay source may save you money on your supply.  Be sure to have adequate ventilation when storing fresh hay and stack in 'open' sections to allow airflow.   Determine how much you need to get through winter and until first cutting next year, then decide if you can take all of the hay now, or if you have to divide your deliveries. If you have to take 2 or 3 deliveries, see if you can set your price now rather than getting into the late part of winter and face higher hay costs or even have a hard time locating hay.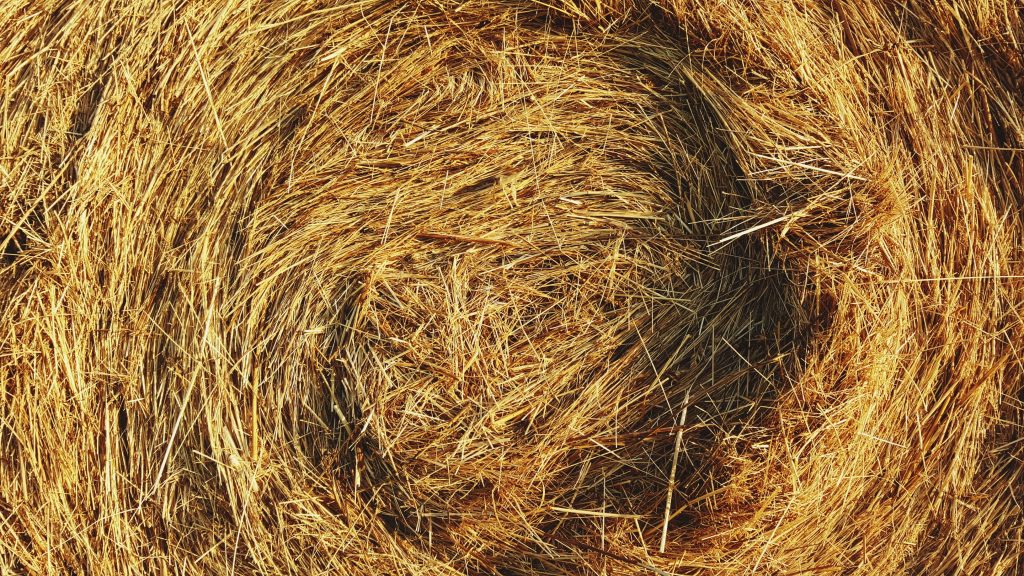 6.  Check Your Stalls 
Stall repairs are another important part of keeping any maintenance costs in line. Check your stalls for any broken or splintering boards, or spaces in the wood walls, and make repairs as soon as possible rather than having them escalate or, worse, create an injury. If there is continued wear, think about what your horse may need in his or her stall to lessen any damages. If your horses are in stalls frequently, feed them grass hay to keep them busy. Also, consider getting some stall toys to stop any boredom. If you don't have grilled partitions or a V-door opening, think about what would give your horse the ability to be content. Partitions not only offer social interaction with people and other horses, but it also is needed for better ventilation in your barn. Wall bracing as well as post edging can be added to your stalls to give more strength and help prevent any chewing on posts.
7.  Stall Mats 
Stall mats are wonderful for many applications. They can save time in cleaning and save money with bedding. In the hot summer weather, flies can be at their worst. With stall mats, you have the ability to clean your stalls better, keep wet spots dryer and save time with easier cleaning. They can not only be used in horse stalls, but at watering areas, in sheds, in aisleways, and wash mats can be used at bathing stations.
8.  Remove Cobwebs 
Eliminate cobwebs by using dusters with long handles, available at many stores. They are dust catchers and can be highly flammable. Removing them is good for your barn maintenance all the way around.
9.  Grass Length
Be sure to keep grass low around electric fence lines. Long grass can short out bottom rails of electricity or worse, your whole fence line. Keep grass low by weed whipping fence lines… or better yet, use Round-Up. Be sure to spray on a non-windy day and during dry weather to get the best results, (now is a great time to do that).
10.  Turnout Scheduling
Have your horses on a good turnout schedule. As the summer gets hotter, ample shade and water are paramount to your horses. Be sure that your turnout schedule includes these important elements as well as some type of fly spray.  Watch your horses' weight to be sure they are not under or overweight. If your grass is lush, be sure to limit or think about your horses' ability to handle the 'good grass' to avoid founder.  Salt licks or blocks help horses to keep needed water in their systems. Be sure that there is plenty of fresh, clean water available for them.  Consider 'nights outside and in during the day' if you don't have a run-in shed or other means of shelter to allow your horses to get out of the sun.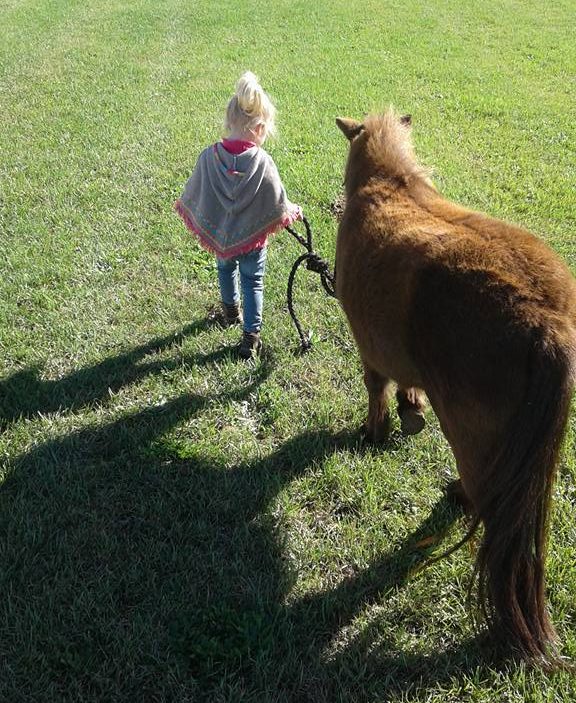 Be sure to do periodic barn and pasture checks to keep big projects at bay. Here's wishing you a wonderful summer with your horses!
---
Related Articles: 
5 Ways to Improve Your Pasture – Casie Bazay
Composting Horse Manure – Erin Gouveia
How to Control Weeds in Your Horse's Pasture – Emily Fought