In my last blog post for Your Horse Farm, I talked about how I was gearing up for a week at Tryon International and how feeling well prepared helps to calm my intense show nerves. It has been a few years since I showed Chloe in the Jumpers at the B and C level shows, but it has been 22 years since I walked into the Hunter division at an AA rated show. Needless to say, I wanted to feel as prepared as I could! I just returned from my fun-filled week at Tyron a few days ago and here are a few things I learned that you cannot always adequately prepare for, no matter how hard you may try: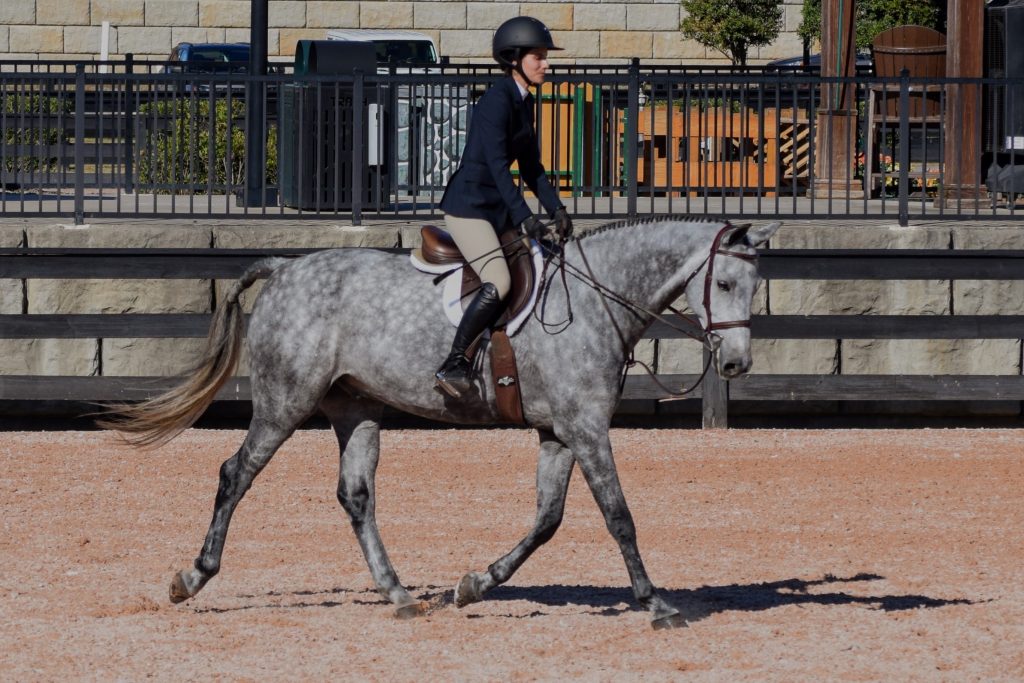 The weather to change overnight from weeks and weeks of pure sun and intense heat to 45 degrees and raining.
The $400,000 Grand Prix to be going on simultaneously with your division.
Hoards of non-horse people doing non-horse friendly things around the arenas.
Carousels, complete with music and lights.
Multiple golf umbrellas opening as you trot by.
So that pretty much sums up my first day of showing Hamster, without going into the details! You can imagine how well those variables went with a 5 year old horse, at his 5th show ever, and me, an adult amateur at her first show in two decades. Needless to say, I knew it was going to be difficult to recover mentally for our second day of our division. Not only was I was super disappointed and having a bit of a pity party about the unfortunate circumstances of the day before, but I was also now kind of scared! Rationally I knew that the odds were stacked against us both going in there and leaving yesterdays shenanigans behind us and there were moments I really just wanted to hide. But I also knew it was critical that we bothget back in there and have a good experience. I knew I owed that much to Hamster too.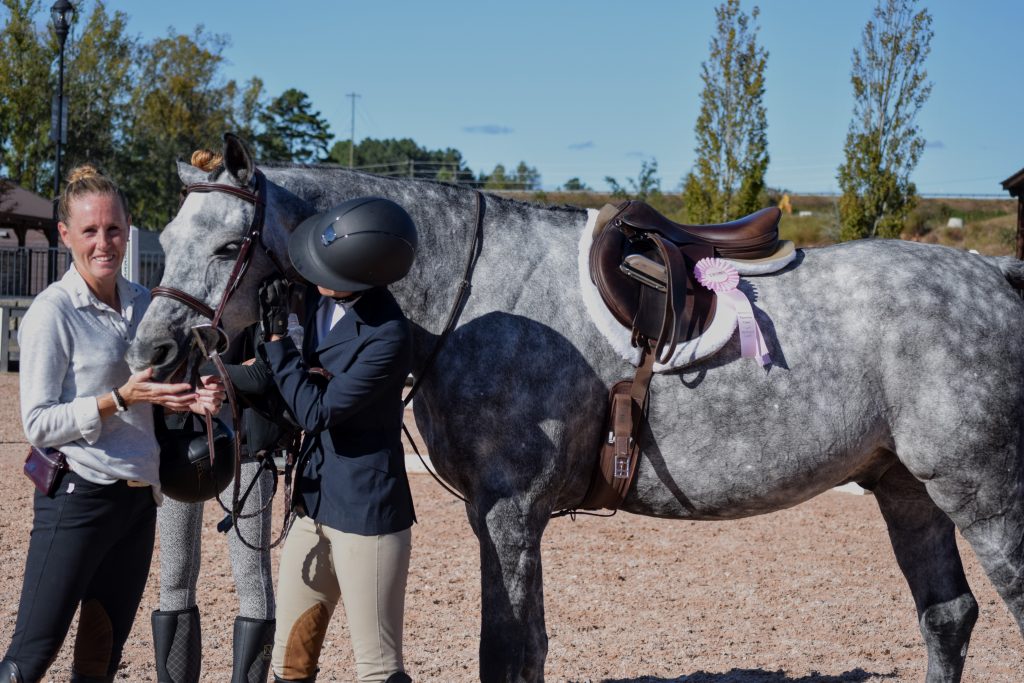 So while I jokingly listed what I could not prepare for, I will say that all my extra riding, lessoning, and organizing did prepare me for the second day of showing. I knew that I wanted to go back in there and give Hamster a solid ride to the best of my non-professional abilities. I told myself that I had nothing to lose now but to give us both a good experience and turn things around. Sunday morning Jackie hacked him and then halfway through the day I did a quick jump school on him (my classes didn't start til 3:30pm). These last two rides really helped me mentally reset and I think gave us both an extra dose of confidence. By the time I walked Hamster into the show ring for our first course on Sunday and gave him a big pat, I knew that even if my mind froze at some point during the ride, my body's muscle memory would take over because at the very least, I was prepared.
Hamster was prepared too. He marched around there and listened to every single thing I asked of him, even if it was the wrong (amateur-ish) decision. And he looked adorable doing it.
Photos by Malissa Lyle.
**
Andrea Wise graduated from Wake Forest University School of Law in 2007, where afterwards she spent 7 years as a commercial real-estate attorney.  In 2012, she launched the equestrian company, Pony Glam, which makes and sells the only colored hoof dressing for horses. She is also the voice behind the new equestrian lifestyle blog, Horse Glam. Andrea lives in Charlotte, North Carolina, with her husband, Zach, two young children, cat and horse, Chloe.