Do you have what it takes to drop your irons for a whole month?
On November 1st riders across the United States dropped their stirrups for the 'No Stirrup November Challenge'. Most equestrians are not sure how this trend started, but it has been going strong for quite a few years now. If you want to improve your position and strengthen your legs, then I recommend you give it a try. Start today!
You may be wondering what this challenge consists of; it's as simple as the name suggests! Basically, you remove the stirrups from your saddle or cross them over your horse's wither. Riders can also participate by simply kicking their feet out of the stirrups and letting them hang. This exercise is open to English and western riders of all disciplines! After you remove the stirrups, you can carry on with your normal riding activities.
What are some benefits of 'No Stirrup November'?
For starters, you'll develop a whole new feel in the saddle. Your leg will immediately lengthen, which helps you to wrap your legs around the horse and sink into the saddle better. Talk about improved balance and a better position! Riding without irons allows you to stay centered in the saddle more easily. Furthermore, your core and lower legs will strengthen with continuous practice.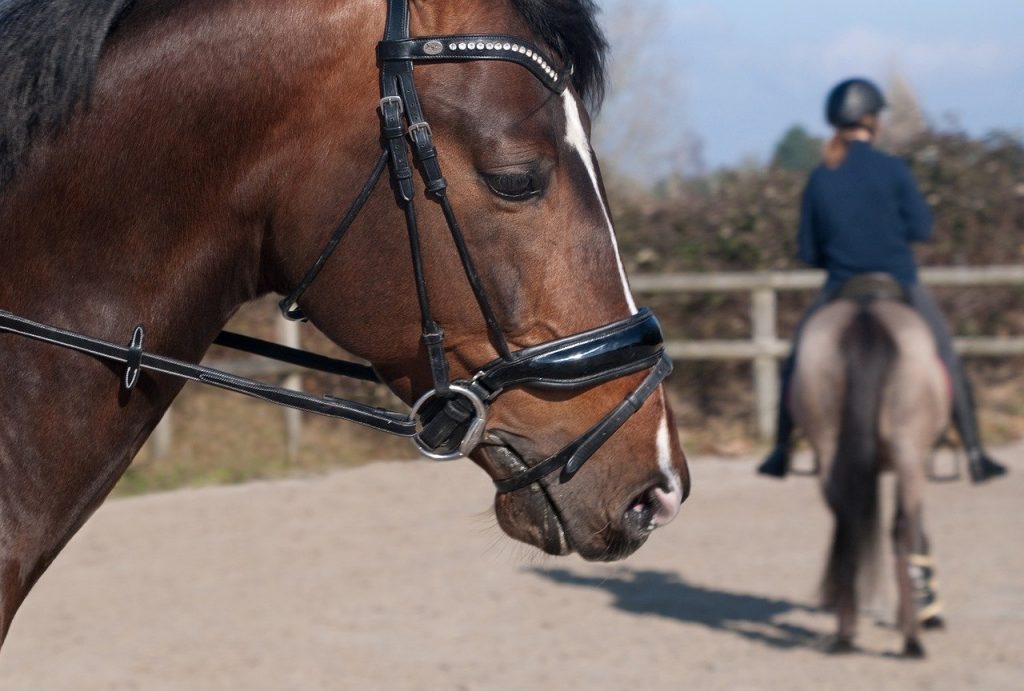 On top of the physical benefits, this challenge can improve your confidence. Stirrups can be used as a crutch, but by removing them you're required to use your body correctly. In time, you'll realize you never needed them!
Before you begin, check out these tips!
You'll want a game plan before you drop those irons. This checklist should help!
Because it's a whole new feel, start slow to avoid any bad accidents.

Ride in comfortable clothes that will allow you to move easily.

Allow yourself to stretch your legs down and sit tall. Your natural instinct may be to curl up, but that's the opposite of what you should be doing.

Remember to breathe and relax!

Choose a quiet and dependable horse. You'll need to focus on yourself for a bit, which can be hard with a spooky and wound-up mount.

Connect with barn friends or an online community. The power of support is amazing and can get you through those more challenging rides.

Stretch before you get on. Your legs and core are in for a real workout!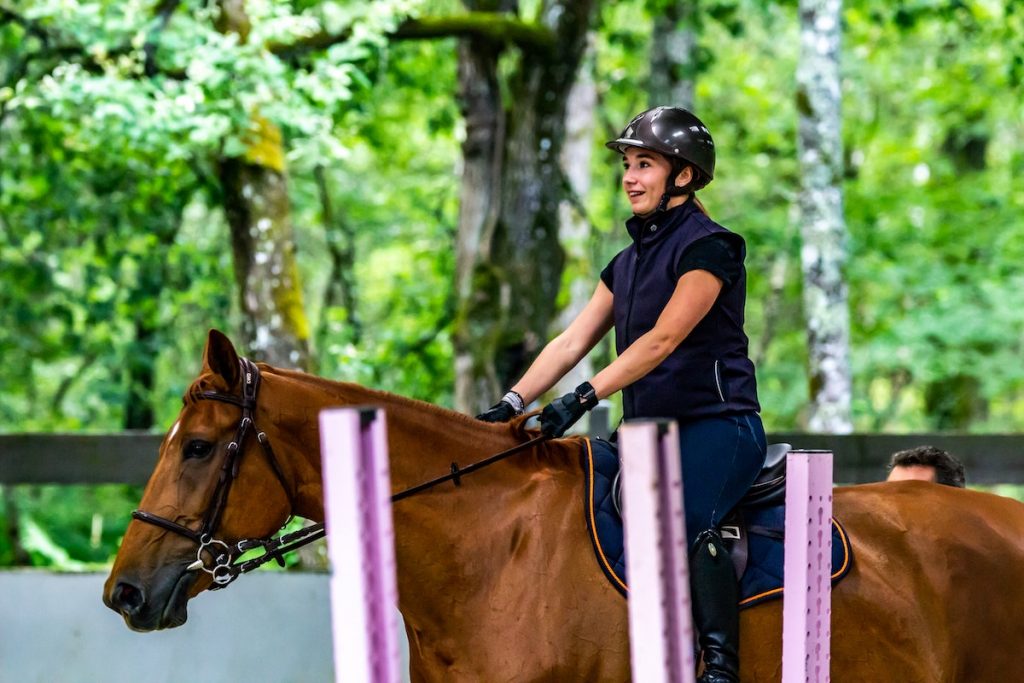 Be careful to not overdo yourself. You have an entire month to improve. If you exhaust yourself right away, then you'll be less motivated the next day.

Set some goals! What do you hope to accomplish? Be sure to establish objectives for each ride and then a more long-term goal. It can also be helpful to track your goals with a journal.
Remember, this is meant to be fun! Riding is for enjoyment, not torture. The important part is to keep striving to be the best rider you can be. Partaking in challenges, such as this one, can be a unique way to get involved in the horse community and further develop your skills. Now, who's ready to get started with their 'No Stirrup November Challenge'!
**
Emily Fought discovered her passion for horses early on in life. When she isn't writing about them, you can find her in the barn riding. Although Emily's background is in dressage, she enjoys cross-training and is an avid trail rider. She resides in Northwestern Pennsylvania with her husband and small dog. Together, they own and operate Humblewood Farm.
**
You can browse other YourHorseFarm.com horse riding articles here.