I've owned horses my entire life, but about fifteen years ago, I had my first experience starting several young horses under saddle. I can safely say, both the horses and I learned a great deal during those two summers!

As many people do, I used a round pen throughout the majority of the training process. But one important lesson I learned was this: any time you enter a small, enclosed space with a young horse, you're putting both yourself and the horse at risk for injury. So I thought I'd compile a few tips related to round pen safety.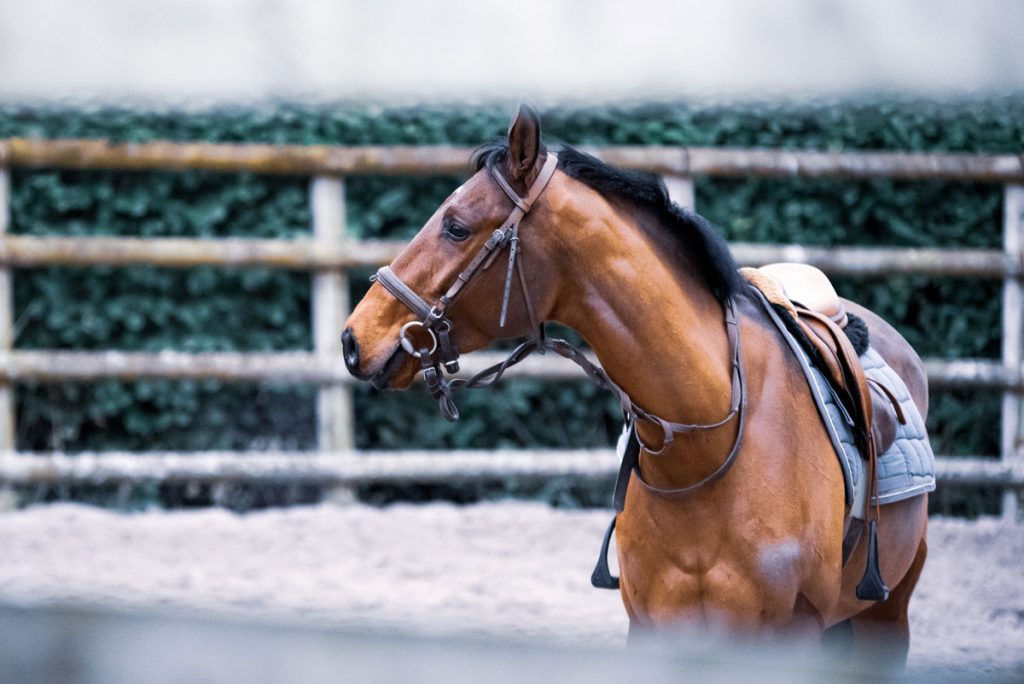 First and foremost, invest in good-quality round pen materials such as wood, pipe, or steel. Whatever the material, it should be able to withstand the occasional bump or kick (which will happen). Likewise, your round pen should be situated up off the ground a ways to avoid getting a leg trapped if the horse slips and falls.
Good footing such as sand, wood chips, or another material is important. Turning up existing soil can also work, but training or exercising horses on grass or hard ground increases the risk of slipping or injuries.
You'll also want to ensure you have a secure gate and latch, but at the same time, the latch should be easy to open in case you need to make a quick exit. 
When working with any young or unfamiliar horse in a round pen, keep a safe distance from the horse and use a rope or lunge whip as not only a training aid, but a barrier between you and an aggressive or kicking horse, if needed. Always keep your eye on the horse (though it may not necessarily be through direct eye contact). 
Though it may be tempting to use a portable round pen as temporary horse housing, be aware that horses can rear and get a foot caught in the top space where round pen panels connect (It's happened, unfortunately.) It's best to use round pens with supervision only.
But if you're interested in the many benefits a round pen has to offer, Ramm has several styles available including the Heavy Duty Round Pen, the Light Duty Round Pen, and the Extra Tall Round Pen.
If you have any round pen safety tips to add, feel free to share in the comments below!
**
Casie Bazay is a freelance and young adult writer, as well as an owner/barefoot trimmer and certified equine acupressure practitioner. She hosts the blog, The Naturally Healthy Horse, where she regularly shares information on barefoot, equine nutrition, and holistic horse health. Once an avid barrel racer, Casie now enjoys just giving back to the horses who have given her so much. Follow Casie at www.casiebazay.com.