Back in the day – when I was in 4th grade – I had what I thought was one of the best opportunities of my life!  My favorite teacher, Mrs. Fleck, announced that we were all going to participate in 'Show and Tell'.  My racing mind had only to think for a few minuets until I knew exactly what would be the best 'show and tell' that I could ever simmer up for my friends.  I would show them my horse!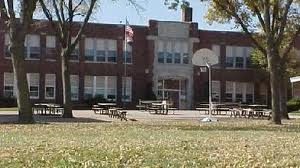 My excitement was too hard to contain as I told Mrs. Fleck what I had chosen for 'show and tell'. Without blinking an eye, she assigned 'my day' to me.  I waited patiently day after day as other students talked about their toys and books.  I was bursting at the seams for my 'turn' to bring my horse to school!
I remember staying home that morning and when the time was right I brushed and saddled my horse, rode through the woods and went down the road, approximately 3 miles, to my school. Being on time was no issue because I often rode to school on weekends and knew exactly how long the ride would take. On that particular 'show and tell' day, I was throughly thrilled to tell my class all about my beloved horse, saddle and bridle out on the recess field. Questions went on for a while and then it was time for the students to return to the class room.  I rode back home, put my horse in his pasture and my mother took me back to school. What a memorable day.
Today, it would hardly be imaginable for schools or parents to allow a student to 'show and tell' a horse! Im sure that most students would rather talk about their newest computer or electronic devices, of which there are many.  Times have changed drastically since I was in school. Our technology is allowing young people the opportunity to have any information right at their finger tips at almost any time. But with all this technology, I'm hoping that parents don't forget to find balance for their children. Horses provide many life lessons as well as responsibility.
It takes time to teach anyone the proper basics of horse care and riding, but children catch on very quickly. Most children love to be in a barn and seethe horses.  Hours can be lost in brushing feeding and caring for horses, let alone, riding them. Imaginations expand and many skills are learned and improved upon as time goes on.
As much as I am for new technology,  I can't help but be an advocate for encouraging people to own horses – especially families with children. I personally know the lessons that can be learned (starting at the age of 5) from being with groups of riders or singly alone either working my horses or riding them by myself.  If you think about it, our children are our horses future. Without new equestrians, the vast number of horse owners will decrease.
Bringing 'little ones' into our barns (with supervision), having clinics for new 'horse enthusiasts', supporting 4-H and pony club are all good ways to strengthen our future horse owners.  ~ Even talking to students about horses an animal husbandry will add balance to these great technological times.
Decompressing from life's daily challenges by looking a horse in the eye and sharing time with younger people in the barn is an investment for tomorrows upcoming equestrians.  Share your 'horse knowledge' with a child and you will quickly see the wonder and delight in their faces. The time that you give will turn into long lasting memories for both you and the other 'little' person.
What do you think about children playing with electronic devices vs. children being taught about horses?