There's something about the first week or so of January that brings on my winter slump.
The holiday festivities are behind me and the days seem so long and dismal. Even if I muster the courage to ride in the cold, I'm bored with my routine. Round and round, a canter down the long side, a few side-passes…ho hum.
You get the picture. Even my poor little horse seems bored. So, this week I brainstormed a few ideas to banish my winter riding slump. I'll share them with you here in the hopes that you'll share some of your own ideas with our blog followers.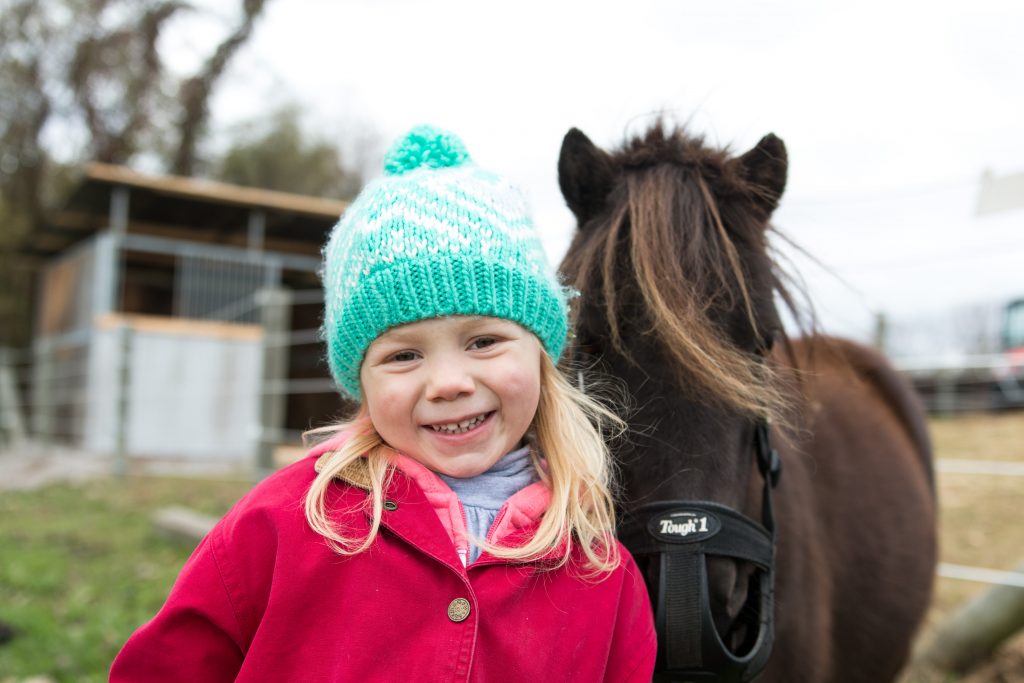 Let Your Inner Child Out
When I was a kid I thought nothing of jumping on my horse bareback and galloping across our open field. As an adult I've grown a bit stodgy when it comes to my riding. Now, I'm not saying I'm going to hop on my horse bareback and gallop away, but I did think of some creative ways to let my inner child out.
Instead of the same old arena exercises, my barn buddies and I are getting together to play mounted games. Pole bending, flag races, don't spill the water, and even a low-key barrel race are great ways to banish boredom. They also help to improve my seat naturally. One of the girls has even suggested we have a mock polo match with a beach ball and sticks. Of course, we'll be sure to desensitize our horses to flying beach balls and waving sticks before that first match!
Step Outside of  Your Comfort Zone
I saw a bumper sticker the other day; "Life Begins at the Edge of Your Comfort Zone." How true! There's nothing like the adrenalin rush from trying something new and exciting. It doesn't have to be scary; just slightly outside of  your comfort zone will do. A winter trail ride on your dressage horse or a barrel race on your hunter jumper horse can put a little life back in your ride.
If You Don't Have an Arena, Create One
If you don't  have an arena to ride in, build your own imitation 'arena'. One of the best lessons I ever had was in the middle of a tough winter. My instructor's husband plowed paths through a snowy field to create a real-life maze. Riding through that maze was a ton of fun and super challenging. I couldn't stop smiling and my lesson horse enjoyed himself as well!
Wear Bright Colors
Equestrian show attire can be a little dull. Why not add a shot of color if you're not showing this winter? Invest in a colorful new saddle pad or add a little bling to your horse's bridle. Every time you reach for his new colorful tack, you'll smile.
Teach Your Horse Something New
We're not the only ones to feel bored in the winter. Our horses get bored, too. I recently taught my horse to touch objects with his nose. Target training is fairly easy and helps your horse focus on your intention. Try this from the ground at first and then from in the saddle. I like to put little flags around the arena to help my horse find the 'target'.  

Take Lessons in Another Discipline
I'm a trail rider, but I've taken several dressage lessons as well. I've also taken a sprinkling of hunter jumper lessons, even though I ride western. If you have trouble finding an instructor to come to you, consider auditing lessons in barrel racing, polo, western dressage, and even horse-packing.
Lighten Up!
I don't suffer from Seasonal Affective Disorder (SADD), but I have friends who do. It's a well-known fact that adding good lighting helps combat this problem. Riding in daylight quality indoor light in the barn and in the arena can help. Step out of the dark ages by installing High Bay LED Arena Lights or to the barn aisle. LED lighting will save you money in the long run and will help chase away those winter barn blues.
Tidy-Up!
It's a well-known fact that clutter is bad for our delicate psyches. Clutter is distracting and time consuming. I sometimes feel I spend half my life just searching for misplaced tack. Tackle your de-cluttering in stages or set aside an afternoon to get organized. Get rid of all those empty bottles, broken combs, and gloves with no match. If you don't use it- sell it, give it away, or toss it. Create designated spaces for all those things you need to have in easy reach and pack away seasonal items you're not using.  
Cash in Your Frequent Flyer Miles
If you've been putting off a vacation to a sunnier locale, now is the time to cash in your frequent flyer miles. There's nothing more inspiring than watching a few winter shows in Florida or taking a horse trip to jumpstart your own riding routine.
We'd love to hear  how our readers chase their winter horse doldrums away. Share your stories and photos with us!