Though I've always loved both horses and reading,
I rarely read horse books growing up. I'm not sure why exactly, but maybe I thought those kinds of books were for horseless kids, not the lucky ones who experienced them daily (though I know this isn't true for many)!
As an adult, however, I've gained a new appreciation for books featuring horses, especially those that tug at my heartstrings. Here are a few I believe nearly any grown-up will enjoy.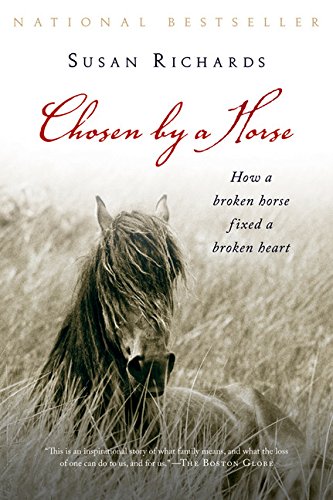 The horse Susan Richards chose to rescue wouldn't be corralled into her trailer. Instead the former racehorse walked right into Susan's life. This gentle creature—malnourished and ill—had endured a rough road, but somehow her heart was still open. It seemed fated she would come into Susan's paddock and teach her how to embrace the joys of life despite the dangers of living.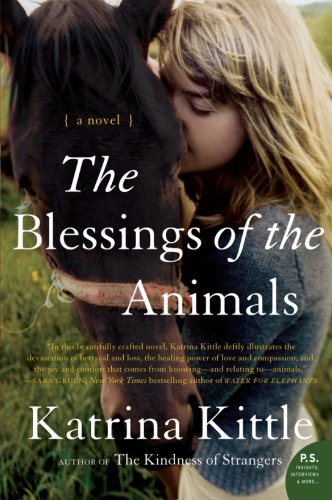 Recently divorced veterinarian Cami Anderson wonders if there are secrets to a happy, long-lasting marriage. Couples around her are approaching important milestones: her parents will soon celebrate their fiftieth anniversary. Her brother and his partner find their marriage dreams legally blocked. Her former sister-in-law and best friend is newly engaged. And three men—including her ex-husband—are becoming entangled in Cami's messy love life. But as she struggles with doubts amid this chaotic circus of relationships, Cami finds comfort in an unexpected confidant: an angry, unpredictable horse in her care. With the help of her equine soul mate, she begins to make sense of marriage's great mysteries—and its disconnects.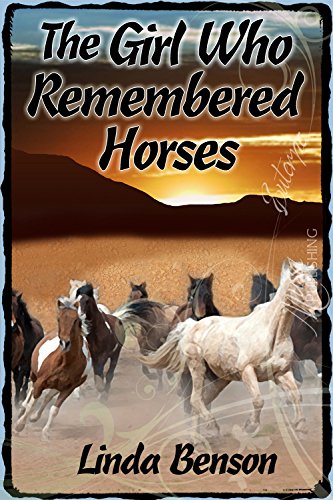 Sahara travels with her clan in a future, barren environment where few remember horses or their connection to humans. But Sahara has recurring visions of riding astride magnificent animals that run like the wind.
With the help of Evan, Sahara discovers a valuable book and learns her visions are real. But will the hot-headed hunter Dojo kill the horses before she can persuade her clan of their usefulness.
Following tracks up a remote ravine, Sahara discovers a gruesome scene and a helpless foal. Now Sahara must use her inborn knowledge to raise the young animal, convince her clan of the ancient bond between horses and humans, and discover the secret of her true identity.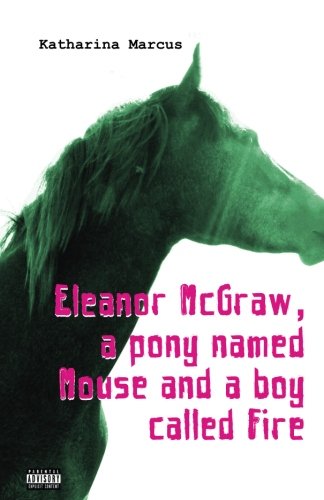 Eleanor McGraw, daughter of famous musicians, wakes up a few days before her 14th birthday to a more ordinary life. After years of vagabond life, they are settling down in a small town in England. While exploring her new surroundings, Eleanor discovers a pony in a deserted pasture. As she befriends the animal and meets scar-faced, foul-mouthed, 16-year-old Pike, she is drawn into another family's tragic past and finds herself at the center of a decision between life or death, past or future, beginning or end.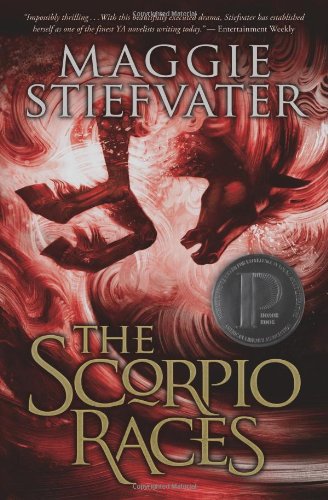 In the Scorpio Races, riders attempt to control their water horses long enough to make it to the finish line. Some riders live. Others die.
Returning champion,19-year-old Sean Kendrick, is a man of few words. If he has any fears, he keeps them buried deep.
Puck Connolly never meant to ride in the Scorpio Races, but fate offers little choice. She enters the competition — the first girl ever to do so—but is in no way prepared for what's going to happen.
**
Casie Bazay is a freelance and young adult writer, as well as an owner/barefoot trimmer and certified equine acupressure practitioner. She hosts the blog, The Naturally Healthy Horse, where she regularly shares information on barefoot, equine nutrition, and holistic horse health. Once an avid barrel racer, Casie now enjoys just giving back to the horses who have given her so much. Follow Casie at www.casiebazay.com.