Being a horse person, it behooves me to spend my money on all things horsey.
                Sometimes as equestrians we think we have everything, though that feeling is rare. But for our non-horsey friends and loved ones, they may feel stumped on what to get the equestrian in their life. Here are a couple of funky horse brands that will spice up any equestrian's life while still shopping small.

Life is an adventure and the Hunt Club brand is dedicated to creating high-quality equestrian wears that reflect the desire to live a life of memorable adventures both in and out of the saddle. Hunt Club's ever-changing collections cross over easily between the show circuit and saddling up with friends. Their collections cover cotton tees, technical wear, and funky goods for the barn and beyond. Hunt Club designs are classic, fun, and there is something for everyone. Most notable are the Hunt Club Derby Belts. These belts come in an array of colors to complement any outfit. They are unisex and made with a stretch canvas material that fits almost all sizes. Check them out at shophuntclub.com.
A super modern twist on your basic greeting card, Hunt Seat Paper Company might be one of the most fun and funky papery around. From Christmas cards to thank you cards, there may just be an equestrian card specific to every occasion. If you can't find what you are looking for just contact the owner Amy, and she can whip something up for you and your loved one. As a one-woman show, you know each card, note, poster, and even wrapping paper is designed, packaged, and shipped with love. Check out the Huntseat Paper Co at huntseatpaperco.com.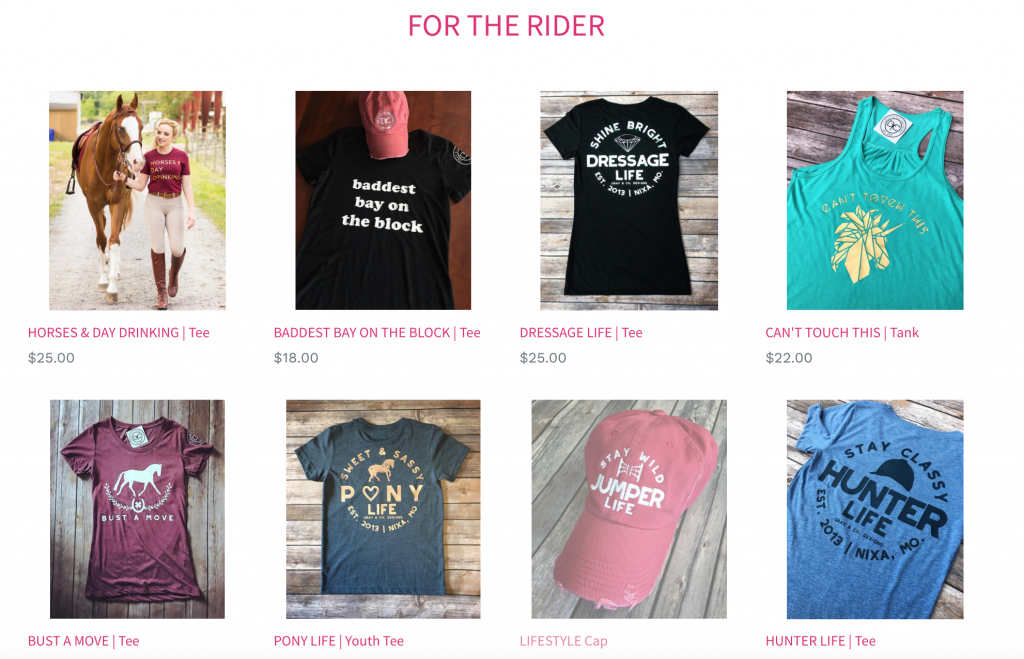 Rock out your riding with some unique accessories from Gray & Co. Designs this year. Gray & Co Designs is best known for their fun twist on handmade boot trees. Each boot tree is made to order and is carefully sewn from some of the cutest and most creative fabrics around. Choose from a cute fox print to a bright chevron for your favorite boots. You can have a pair of trees made for your tall boots, both slim calf and wide, or order a pair of "shorties" for your cowboy or mud boots. Each boot tree is filled with poly-fiber and cedar chips to eliminate odor and moisture from your boots. Gray & Co offers so much more on their website graycodesigns.com to find your next birthday gift today.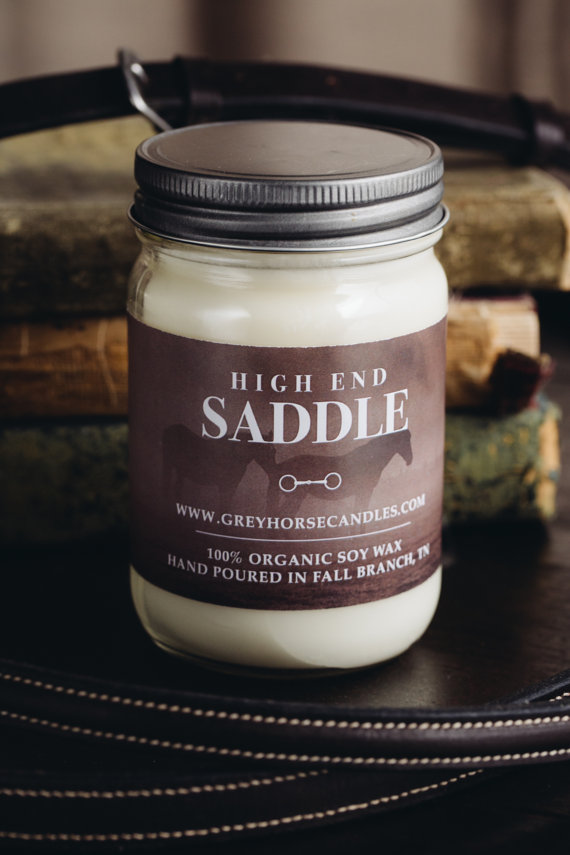 Looking for a quick and easy way to ramp up your horsey décor at home? Check out the Grey Horse Candle Company on Etsy.com. Every horse person knows that the smells of the barn make our heart sing, even when others are pinching their nose. Surround yourself with a hint of farm life farm with a Cedar Shavings scented candle or the smells of a "High-End Saddle." There is a scent for every room in your home and if you run out of space, these candles make perfect gifts for your favorite barn buddies.
**Julie Schmitt, owner of the Mod Equestrian Mobile Boutique located in Cleveland, OH. Mod Equestrian specializes in modern, city-to-show ring styles for life in and out of the saddle. The mobile shop opened in 2015 and travels to shows and other equestrian events throughout Ohio. "I have been riding since I was 7 years old and grew up showing in the Hunter ring. I did not get my first horse until after college. Grady came from the retired racehorse rescue CANTER. We showed in the hunter ring and did some dressage before Grady retired. I bought my new thoroughbred, Roman last summer and we are training to ride in the Jumper ring. I live in Lakewood with my husband Justin and our two cats."