I guess you could say this is part one of what might be a two (or even three part, who knows) blog post. This is only because when it comes to finding the perfect home for your equine friend, it can be a little bit of a saga. If you aren't lucky enough to keep your horses at home on your own property then you may have found yourself on a barn hunt a time or two. I know I have. If you have not had the experience of shopping for a boarding facility, let me just say, it's stressful.
When I first brought Roman to Ohio, I boarded at a nicely run family facility out in what felt like the furthest west corner of Northeast Ohio. The care was very good, the barn was bare minimum but managed, and the people were very friendly. The major issue – I had no trainer. As my goals with Roman developed I knew I needed to find a stable program and that meant moving barns.
Enter Ridgewood Stables.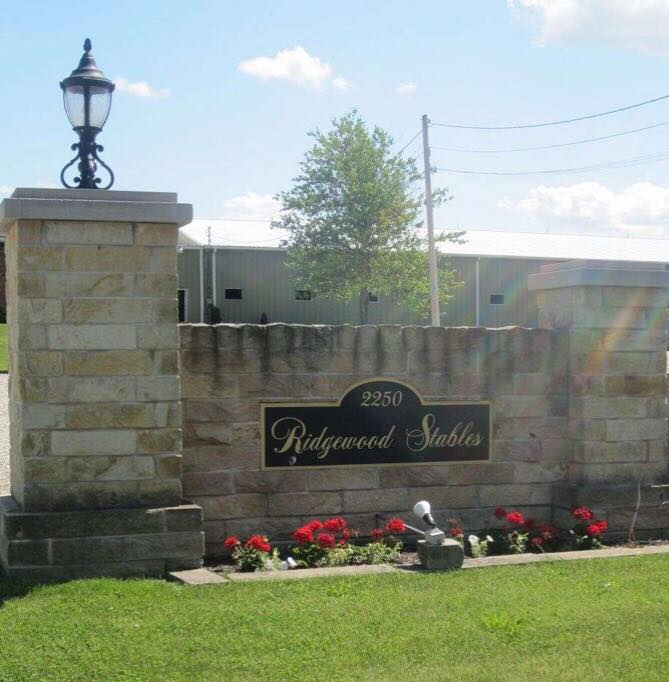 I received a tip about a jump school that a trainer at Ridgewood Stables was offering to haul ins. So I hauled Roman over, further south than my home barn, and got a small taste of what the program would feel like. I spoke with the trainer at length about her background and available spots but needed to know if this was the correct move for my horses. When choosing a facility for my equine partner, here are a few things I consider:
Location:
Ridgewood was further south than the west end barn I was at. From my home it was the same drive time just in a different direction. When considering a new boarding barn, pay attention to not just the distance but the roads you will need to take to get there. What will the roads be like season to season? Are they high traffic areas? This will all affect your commute. Do a trial run to see if it is a distance you can handle. If you find the barn is not easy to get to, you might not go as often as you like. Select a distance wisely.

Define your must haves:
Care, obviously, is the absolute most important piece to the puzzle. Make a list of your must haves and check as many boxes as possible.
Good turnout

Quality hay

Grain or can you provide your own

Clean and well-kept stalls

Onsite management

Secure lockers or tack room

Competent and trustworthy staff

Indoor/outdoor arena

Trailer parking
This is just scratching the surface. So be sure to tour the facility armed with your list and ask as many questions as possible. Maybe you can't get everything you want, but the goal is to find a barn as close to perfect as possible.

Budget:
To move to Ridgewood, I had to expand my budget. This required a sit down with my husband to discuss what we were currently paying, what I was looking for and what I wanted to accomplish, and what we could spend to make that happen. Budgeting can be a painful process but late or unpaid board can lead to more awkwardness than you might want to handle. Focus your search on facilities that can provide as many of the desired amenities on your freshly defined list for the amount you can pay.
Take a tour:
Before pulling the trigger, make sure you tour the facility. In fact, tour it twice. This is especially good if you have two places in mind. Go back a second time and see if there are different people there, do their horses look as fat and happy as everyone else's? Was the staff different? Were horses out one day and not the next? You want to be respectful of the Barn Managers time but it won't hurt anyone to make an extra visit. You might come up with a question at your second tour that didn't occur to you for the first.
Now that I have been settled in at Ridgewood Stables for nearly 10 months, some news hit the stands. My trainer is building her own barn. I had to repeat the same process of consideration all over again and now I am preparing for a new set of challenges – how to prep for a move. I guess that is part two if this saga. Stay tuned!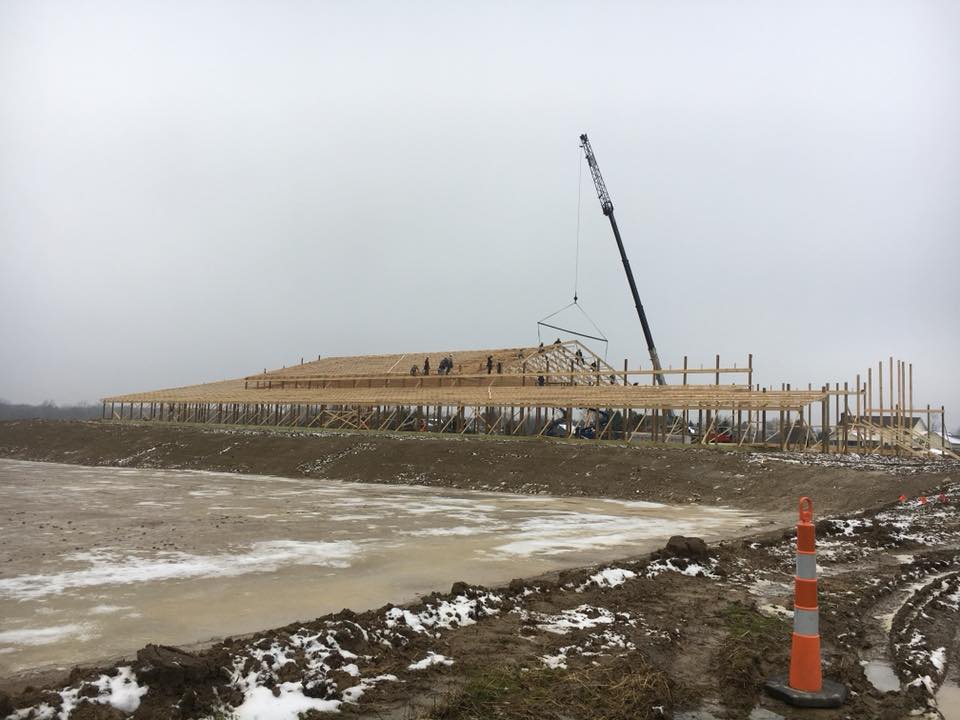 **Julie Schmitt, owner of the Mod Equestrian Mobile Boutique located in Cleveland, OH. Mod Equestrian specializes in modern, city-to-show ring styles for life in and out of the saddle. The mobile shop opened in 2015 and travels to shows and other equestrian events throughout Ohio. I have been riding since I was 7 years old and grew up showing in the Hunter ring. I did not get my first horse until after college. Grady came from the retired racehorse rescue CANTER. We showed in the hunter ring and did some dressage before Grady retired. I bought my new thoroughbred, Roman last summer and we are training to ride in the Jumper ring. I live in Lakewood with my husband Justin and our two cats.