As riders and horse owners, no matter your discipline, you likely find yourself outdoors caring for your horses or farms.
Thanks to the outdoor pursuit of dedicated horse people, we find ourselves outside in the harsh sun, driving winds, freezing snow, and dust. It's a test in mindfulness to remember to take care
of ourselves and our skin when facing Mother Nature. Luckily for us equestrians, there are two companies dedicated to creating products that align with our passion.
Bibimbap Skincare was created for the competitive equestrian who finds their skin troubles exacerbated by long show days in the sun or horse owners caring for their equines in bitter cold winds. Bibimbap Skincare understands the special needs of those who are constantly outdoors in the face of harsh environmental factors. All products are made from responsible ingredients that are eco-friendly and always cruelty-free. Each product is manufactured in accordance with Good Manufacturing Procedures (GMP) and adheres to FDA recommendations.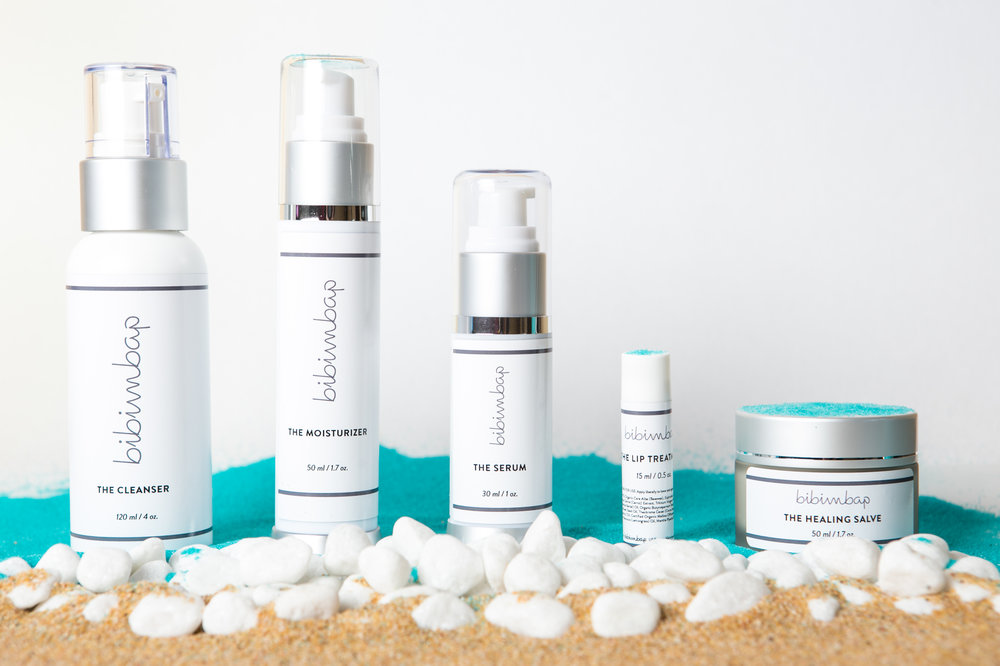 I am a personal fan of the Bibimbap Serum designed to brighten your skin and boost your skins cell turnover and UV resistance. Not to mention the age reversing Swiss Apple Stem leaves my skin feeling more elastic and has a lovely scent that doesn't overpower. End each day with The Cleanser and clear away makeup, oil, and dirt left over from your day.
Katherine Cosmetics was designed around the concept of keeping things simple. The idea was to create products that can take you from morning workouts and horseback riding to coffee with friends and a date night out. Each product is an all-natural, multi-tasking confidence builder that is never tested on
animals, contains no gluten, and no parabens.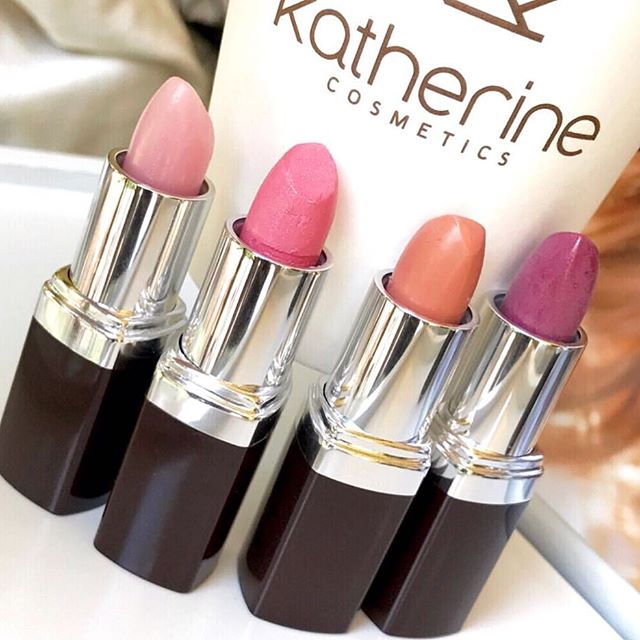 The K-Sport WOW Stick offers equestrians a light moisturizing skin primer with SPF 20 that does not feel heavy or "cakey." The WOW Stick can be applied all over the face, around your eyes, and over your lips to smooth your skin and bring out a radiant glow infused with UVA/UVA sun protection and moisturizing
aloe. The WOW Stick makes it easy to touch up before leaving the barn and facing the rest of your day or evening. Make your life even easier with the Katherine Cosmetics Equestrian "Sweat Sesh" Bundle. The equestrian bundle comes with the Everyday Mascara, Swing Lip Gloss, and the WOW Stick.
Spend some time caring for your skin, relaxing, and putting yourself first. When you look good, you feel good.
**Julie Schmitt, owner of the Mod Equestrian Mobile Boutique located in Cleveland, OH. Mod Equestrian specializes in modern, city-to-show ring styles for life in and out of the saddle. The mobile shop opened in 2015 and travels to shows and other equestrian events throughout Ohio. "I have been riding since I was 7 years old and grew up showing in the Hunter ring. I did not get my first horse until after college. Grady came from the retired racehorse rescue CANTER. We showed in the hunter ring and did some dressage before Grady retired. I bought my new thoroughbred, Roman last summer and we are training to ride in the Jumper ring. I live in Lakewood with my husband Justin and our two cats."